To find out the number of large carnivores and their migration corridors in the Poloniny National Park (NP), the aim is to monitor the facilities that the NP administration has received from the non-profit organization Aevis in recent days.
How to systematically inform TASR Zuzana Burdová, data collection and evaluation should be part of an international project. "International monitoring of large carnivores is done by the Frankfurt Zoological Society in Belarus and Romania, starting in Ukraine and Poland. We also wanted to join, as neither we nor the park administration provide data on the number of these large carnivores in Poloniny, "she said, adding that monitoring of the wolf, the brown bear, the lynx and the wild cat should take two years. .
During this period, according to Burdová, not only the number of carnivores will be proven, but also their migration corridors or residence preferences depending on the seasons. "When the movement of tourists in the cross-border national park in Poland is increased, the game can withdraw to the valley in the Slovak part. We will be able to monitor this, "Burdová explained.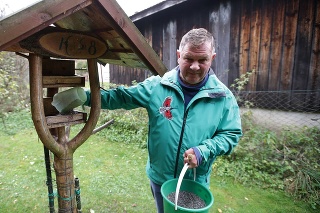 The conservationists want to place several dozen photo traps in the near future in selected squares within the European mapping square network. They do not have a missing location near villages or hiking trails. However, as Burdová pointed out, the deployment of photo traps in the region should not arouse fear in tourists from large carnivores. "On the contrary, only on the basis of records from them will we be able to inform the public relevantly about the number and movement of beasts, and it can often happen that a spotted bear, which sometimes causes panic here, gets close to people only very rarely."