The project involves major investments in facilities – with the construction of one new headquarters of + 700sqm in San Giorgio di Nogaro – and in the staff, with the aim of hosting in the next 24 months at least 70 new professionals.
Nohup, born with the aim of creating a reality with technical skills in the field of software development and systems architecture, counts on 30 professionals who work in the cities of San Giorgio di Nogaro (UD), Milan and Turin.
In October it joined the Havas Group, the multinational integrated communication company, part of Vivendi.
"Someone who honors us and results in us doing better and better" – say the founders, Maria Aiello and Riccardo Fabbri – "made up of an idea currently projected towards the future that has found in a young and talented team the ability to assert itself and enter in a new and increasingly global dimension ".
But the growth path does not intend to stop there: Nohup, which now has about 500 customers, is constantly looking for new specialized personnel and aims to recruit 20 new specialist figures already in the course of 2022.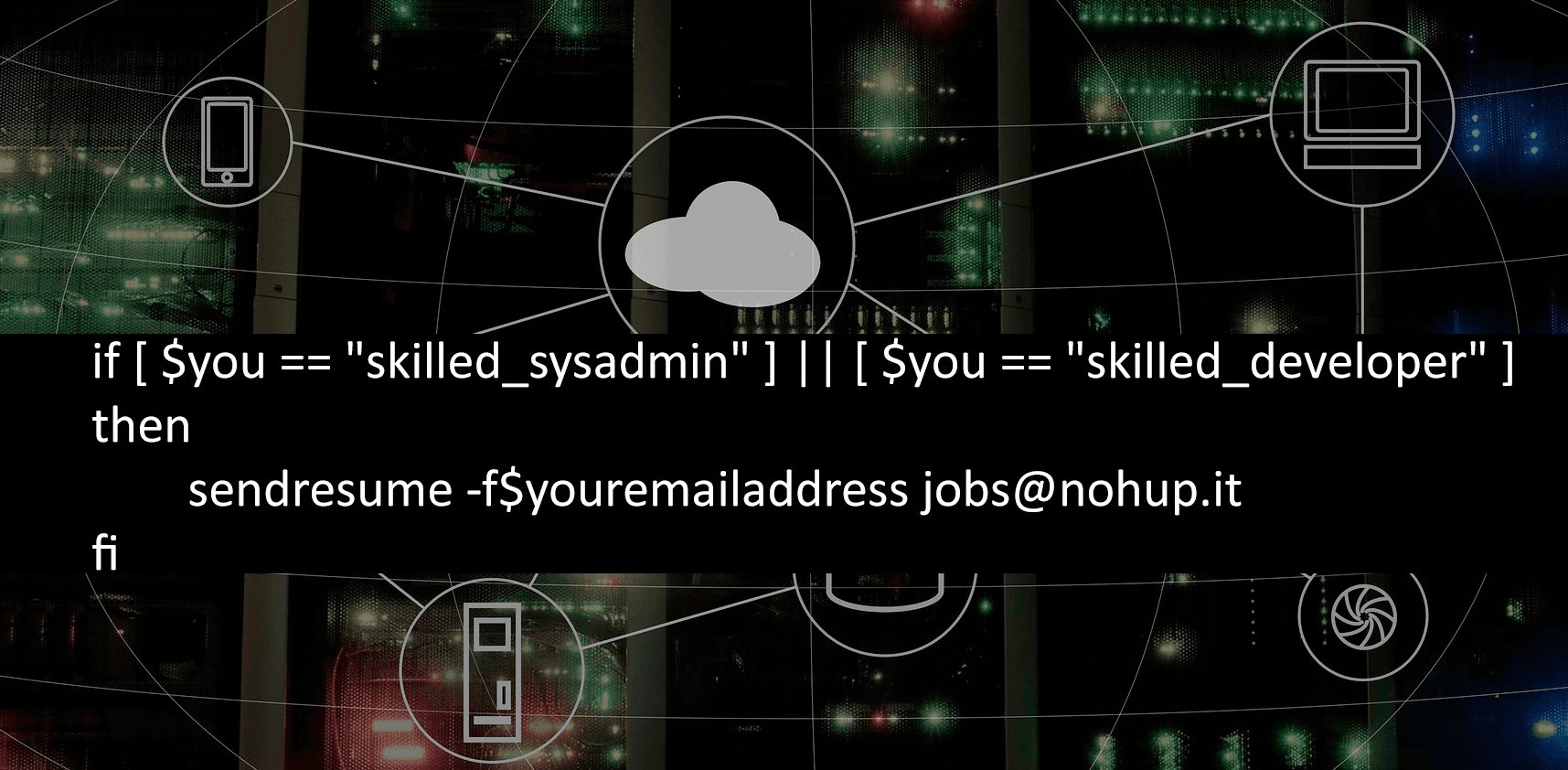 About the Havas Group
Havas is one of the world's largest communications groups. Founded in 1835 in Paris, the Group relies on the collaboration of 20,000 people in more than 100 countries through the skills that all communication activities. The Group's mission is to make a significant difference for brands, companies and people. To better anticipate the needs of its customers, Havas operates according to a fully integrated model. In its 60+ Villages around the world, the creative, media and healthcare & wellness teams work in synergy, guaranteeing the customer maximum agility and a fluid experience.
The Havas Group has been part of Vivendi since 2017. For more information on the Havas Group, please visit the website havasgroup.com.
#SignificantDifference
PRESS RELEASE – NOHUP editorial responsibility