ReportingFragments of France | Around the terminus of line 2 of the Marseille metro, the departure point for buses to the northern districts, a crowd of precarious immigrant workers is gathered, often without papers.
A Sunday in September. On the ledge, which is exceptionally closed to automobile traffic, scooters, rollerblades, cyclists, joggers and the last tourists of the end of summer share the view of the Mediterranean. Onlookers are happy, smiles are displayed, selfies are exchanged on social networks, and elected officials multiply tweets to congratulate themselves on an operation that "Give back to Marseillais this gem".
A few kilometers away, at Gèze station, the new terminus of metro line 2 inaugurated at the end of 2019 and the departure point for buses to the northern districts, we are also playing elbows on the ragpickers market. Here, habits and objects of all kinds are sold for a few euros, sometimes a few tens of cents. We do not haggle too much because, as this couple says, who live on active solidarity income (RSA) and come here to dress their two children: "The salespeople, too, are unfortunate people. Without them, we don't eat, without us, they don't eat. "
The same Sunday but two Marseille crowds, one in the south, the other in the north; summary of an abyssal fracture in the second largest city in France.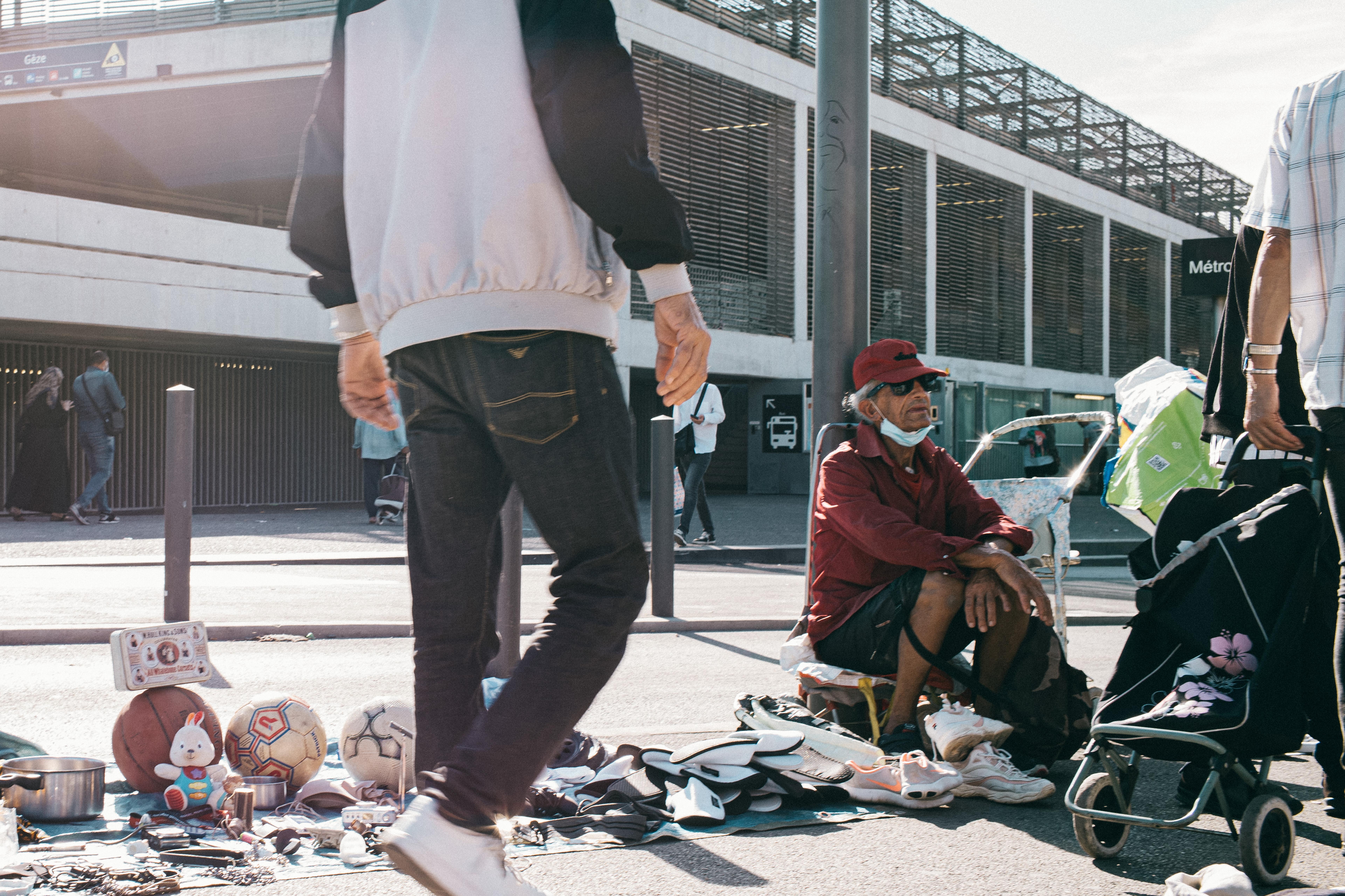 Roundabout surrounded by tagged concrete blocks, the road junction in front of the Gèze station is one of the epicenters of poverty which, in Marseille, affects 50% of the population of these districts. Farrah Korichi, a lawyer for the Association for Victims of Crime, measures it every morning when she goes to her place of work, the House of Justice and Law, a few dozen meters from the station. Geze. "When we get out of the metro, wow! We suddenly go to another world, to another dimension. "
Every day, a whole share of sellers spread out the fruit of their work on the sidewalk in the garbage cans of the upscale neighborhoods. In twenty-four hours, a pair of shoes thus passes containers of the 8e district at the Gèze market, in the 15e. On Sunday, they are up to 600 biffins to occupy the open spaces of the Boulevard du Capitaine-Gèze.
On a folding, leaning against the metal gate of a company, Habib (like most people in situation observed, he does not want to give his name), 52, offers habits, shoes and an incredible collection of cables from power supply. A customer is interested in a jacket hanging on a hanger, one of the most beautiful pieces in the stall. The man puts it on, asks for the price, 3 euros, but it's not the right size. " The next time… ", smiles the customer.
You have 81.24% of this article left to read. The rest is for subscribers only.