The 24-year-old Mišmaš will be the only Slovenian representative at the first of the two final rallies of the Diamond League (the second will be on September 6 in Brussels). She was sixth in Shanghai in May and ninth in Oslo in June with a new state record of 9: 20.97. The highlight of the season will be the World Championships, where she will try to run in the finals at the end of September. It is currently the 12th result of the season.

You just did a workout in the pool. Nice change, isn't it?
It's fun to be able to change the environment and do a different workout. Such exercise is a supplement to training at lower risk. This is nothing new, I have twice a week training in the indoor pool in the winter. I don't train in the pool in the summer, but – this year's season is long, there is quite a break between matches.
It was interesting to watch you in the pool. You train in deep water with a float and run. Simulate running at 3000 meters?
Different. Sometimes I work pace running, I can also intervals to go 30 seconds to full and then have a break. Pretty much like being on the track.
You are breaking national records this year, you ran 9: 20.97 in Oslo. So more reserves?
I think I can run even faster. I have not yet shown my maximum in Oslo. Then I had some injury problems, now I'm fine again and I hope to be in Doha even faster.
That unfortunate Achilles tendon again?
Yes, but with the other legs. I visited physiotherapist Khalid Nasif in Čateške toplice and we solved it.
You thought you weren't going to compete before the World Cup, which starts at the end of September, but last week you made great news …
That's right, I qualified for the Diamond League finals and I will be playing in Zurich on Thursday.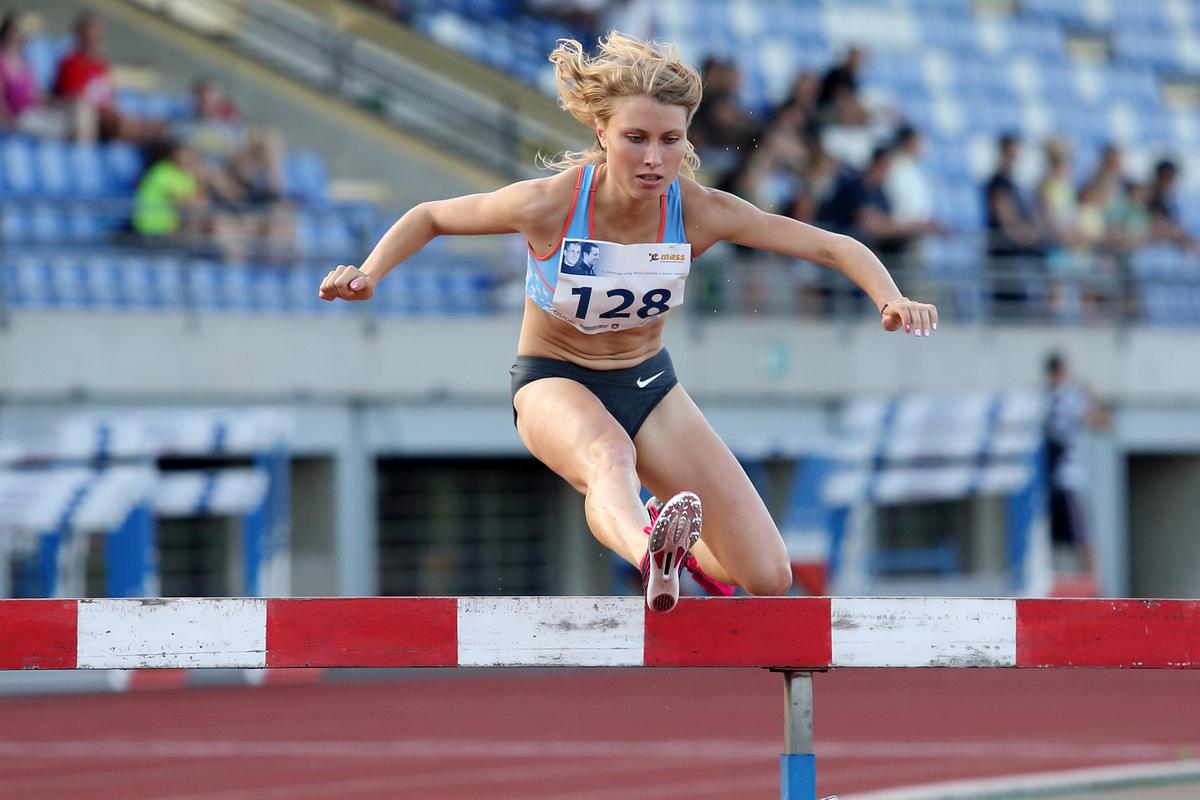 An acquaintance recently explained to me that sometimes at sea he always took a TV set just to watch this famous rally. Athletics has lost a lot of fans, but still: do you realize what a famous event it is?
Of course. My mom always tells me how she watched this rally too. Everyone was following this when athletics was even more popular, and I will be performing there this year. I may not be aware of what that means yet, but of course I'm really looking forward to the performances.
How many European women will run in Zurich in your disciplines?
Only two of us qualified, German Gesa Felicitas Krause and me. There may be some additional ones at the invitation of the organizers.
Is it true that you just enjoy having obstacles on the track?
I have always loved running over obstacles. I have already run 300 and 400 meter hurdles in the junior categories. It seems to me somehow of course. I prefer to run steeple than anything else.

And this in the fierce competition of African athletes!
I have good technical hurdles, and that's my advantage over Kenyans, who are both faster and more resilient.
Do obstacles make you very tired?
He knows himself. I may not even hear it during the run itself. For me, running over obstacles is fun, it enriches running. It's easier for me to keep up the pace if there are obstacles in between, but in the end, of course, pride is all behind you and fatigue is known.
After Zurich, preparations for the World Cup begin. Among other things, you will sleep in a higher room on Pokljuka. Are you used to this?
I've been there a few times. The first days may be a little harder, then you get used to it, and after ten days you come all behind you again and have heavy legs. When you come to yourself again, you feel good. In Pokljuka I sleep at height, and I do the main trainings in Bled on the athletics track.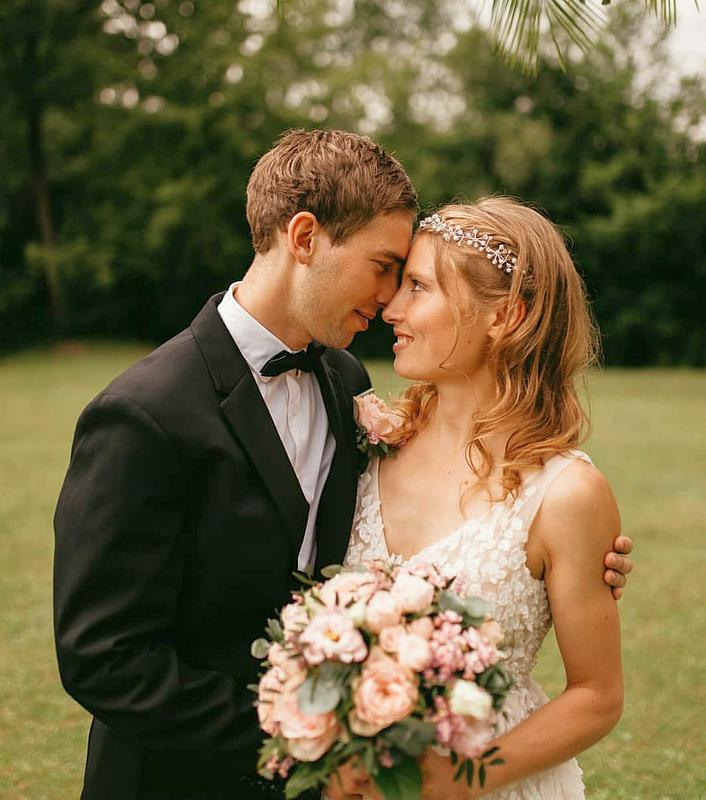 This year's World Cup is late. Is it hard to plan form?
Quite difficult. At the moment, it seems right to me that there is still so much time until the World Cup, because it would take me some time to get in the right shape. We planned to compete the first part of the season until the end of June, then I went to St. Louis. Moritz and had some pause.
That was part of the honeymoon, right?
Yes, we were there for two weeks and I was able to train well. Beautiful nature, high mountains, beautiful environment. Athletes from all over Europe go there. You have everything you need.
Does your husband Matej Zrimšek also help you with training?
He used to train triathlon and still fast, he can pull me in training.
You moved from Grosuplje to Kamnik. Do you like the new environment?
It's quite similar, I still drive in Ljubljana every day. Pleasant place, beautiful nature, mountain view …
What do you especially want to achieve in Doha?
I want it to stop in the finals, there is stronger competition every year. Especially v steep so always better results as it is a young discipline.
Have you ever been to this special stadium?
I'm not. I know the stadium is chilled. I wonder if we will warm up in the heat or in a chilled hall.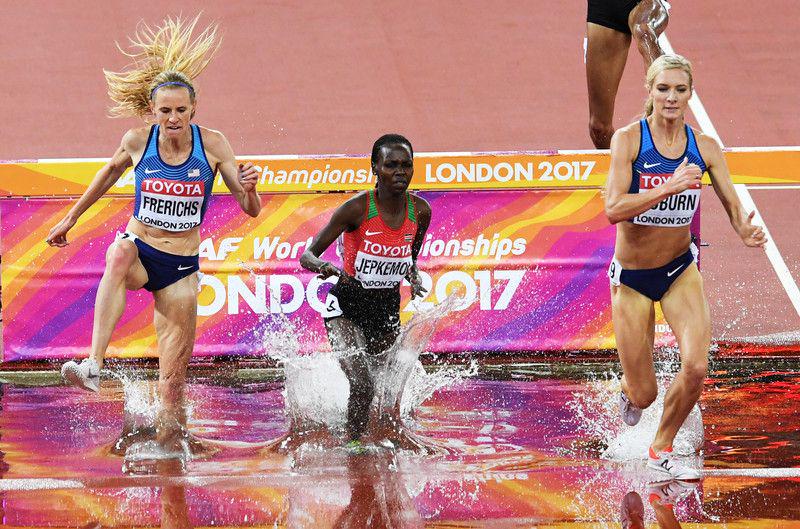 What are the optimal conditions for you to compete?
I prefer the heat. I don't like it when it's cold, but it's better for running. It was 12 degrees in Oslo and I got a little cold, but I ran a national record.
Do you enjoy running?
Of course. I always can't wait for training. I just can't imagine life without athletics.
Do you ever get back on your feet in everyday life?
When I lived in Grosuplje, this happened when I was hunting for a bus. There it is so that the bus makes a circle. I missed twice and ran to the other side to catch him.
Which athletes do you admire?
Especially the American Emma Coburn, who is a world champion and a really top runner in hurdles. She's my role model. In Oslo, everyone was talking, he's a nice person.
What about Kenyans?
Very so open and relaxed. They always greet. In Shanghai, they all gave me a 'Friday' when they got to the heating stadium. I was even more relaxed, and that helped me run.
What kind of music relaxes you before the performance?
Currently, Ariana Grande is in Just dance. In the first race of the season in the gym, when I ran the 800 meters, I heard it and the song seemed very positive to me with a lot of energy. She relaxed me, I knew I just had to enjoy and be relaxed. Well, let's say Whatever it takes group Imagine Dragons.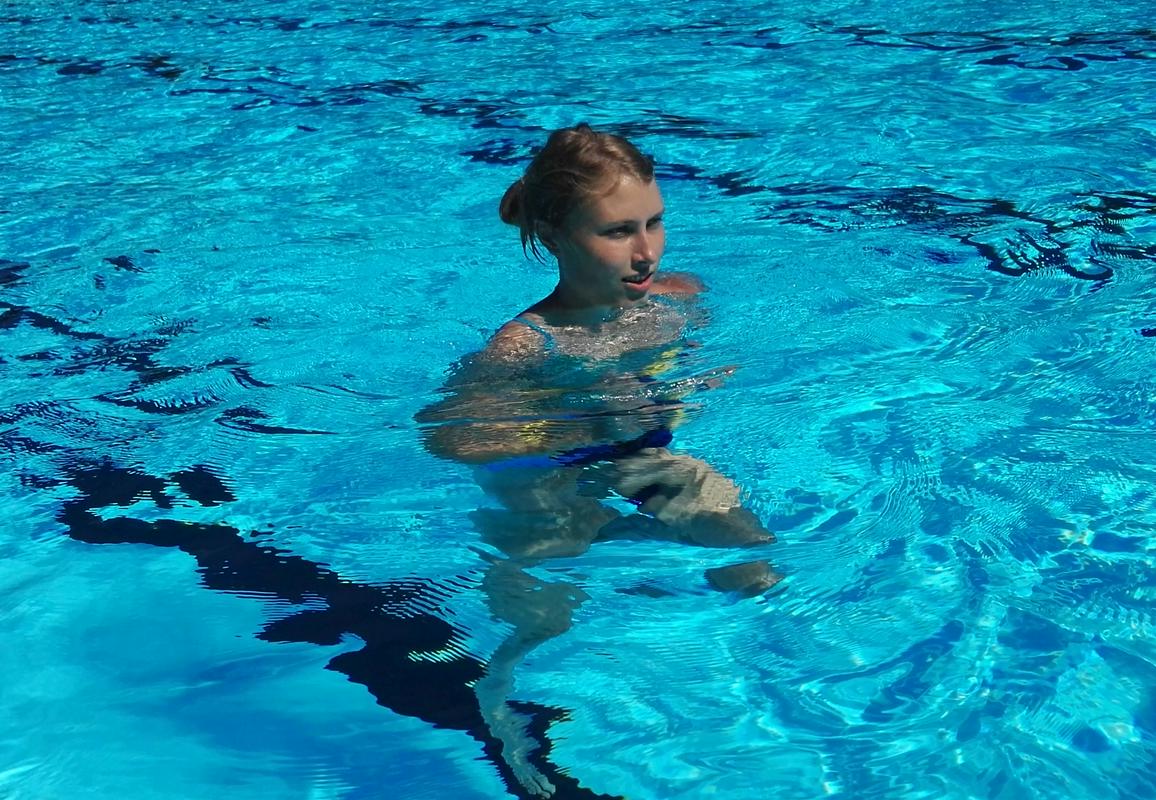 Interestingly, you have been a vegetarian for many years, and last winter you put meat on the menu again. Why? Is it impossible to be a top athlete if you don't eat meat?
Even without meat, they could be top-notch, as she eventually achieved top-notch results on her own. I was a vegetarian for eight years, so I decided because of the animals. The boy or current husband and the coach convinced me to eat meat too, but she didn't give it to me. Then I talked to Andraž Vehovar, he had a motivational speech. He said that if I do everything to be the best, I should eat more meat. That this is a trifle that can be known. He convinced me and I eat meat again for a year and a half. It's probably really easier if you have a varied diet.
And now meat is on the menu every day?
Not exactly every day. When I cook on my own, I eat vegetarian food, and if we cook with light, there is meat on the table.
// Production steps of ECMA-262, Edition 6, 22.1.2.1 Array.from||(Array.from=function(){var r;try{r=Symbol.iterator?Symbol.iterator:"Symbol(Symbol.iterator)"}catch //IE11 polyfill if (!String.prototype.includes) { String.prototype.includes = function() { 'use strict'; return String.prototype.indexOf.apply(this, arguments) !== -1; }; }
// Cookie helper var cookieHelper = { getCookie: function(name) { var value = "; " + document.cookie; var parts = value.split("; " + name + "="); if (parts.length == 2) return parts.pop().split(";").shift(); },
setCookie: function(name, value, days) { var d = new Date; d.setTime(d.getTime() + 24*60*60*1000*days); document.cookie = name + "=" + value + ";domain=.rtvslo.si;path=/;expires=" + d.toGMTString() + ";secure;"; },
deleteCookie: function(name) { cookieHelper.setCookie(name, '', -1); },
cookieExist: function(cookieName) { if (document.cookie.split(';').filter(function(item) { return item.includes(cookieName + '=') }).length) { //console.log('Cookie founded!'); return true; } return false; } }; // END: Cookie helper
// iProm (function(a,g,b,c){ a[c]=a[c]||function(){ "undefined"===typeof a.ipromNS?(a[c].q=a[c].q||[]).push(arguments):a.ipromNS.execute(arguments)}; var k=function(){ var b=g.getElementsByTagName("script")[0];return function h(f){ var e=f.shift();a[c]("setConfig",{ server:e}); var d=document.createElement("script");0-1){ cookieConsent = true; } var $sid = 'sport'; var $ssid = 'atletika'; if($sid == ''){ $sid = 'default'; } if(cookieConsent == false){ $sid = 'safe'; $ssid = ''; } //console.log('rtvslo',$sid,$ssid); _ipromNS('init', { sitePath: ['rtvslo',$sid,$ssid], cookieConsent: cookieConsent }); // END: iProm
// Dark mode, Comments & Login if (document.cookie.indexOf('darkModeEnabled=true') != -1) document.body.classList.add('dark-mode'); if (document.cookie.indexOf('showComments=true') != -1) document.body.classList.add('show-comments-enabled'); if (document.cookie.indexOf('APISESSION_USER_ID') != -1) { document.body.classList.add('user-logged-in'); } else { document.body.classList.add('user-logged-out'); }
// Mobile check var mobile = false; var mobile_xs = false;
var checkIfMobile = function checkIfMobile() { var w = window.innerWidth || document.documentElement.clientWidth || document.body.clientWidth;
w < 992 ? (mobile = true) : (mobile = false); // 992px = lg breakpoint w < 576 ? (mobile_xs = true) : (mobile_xs = false); // 576px = sm breakpoint }; checkIfMobile(); window.addEventListener("resize", checkIfMobile); // iOS standalone var isIos = function isIos() { var userAgent = window.navigator.userAgent.toLowerCase(); return /iphone|ipad|ipod/.test(userAgent); }; // Detects if device is on iOS var isInStandaloneMode = function isInStandaloneMode() { return "standalone" in window.navigator && window.navigator.standalone; }; // Detects if device is in iOS standalone mode var showIosNative = false; if (window.location.href.indexOf("show-ios-native") !== -1) document.cookie = "showIosNative=true"; if (document.cookie && document.cookie.indexOf("showIosNative=true") != -1) showIosNative = true; if ((isIos() && isInStandaloneMode() && mobile) || showIosNative) document.body.classList.add("ios-standalone"); // Facebook if(document.cookie && document.cookie.indexOf("cc_social=yes") > -1){ (function(d, s, id) { var js, fjs = d.getElementsByTagName(s)[0]; if (d.getElementById(id)) return; js = d.createElement(s); js.id = id; js.src="https://connect.facebook.net/sl_SI/sdk.js#xfbml=1&autoLogAppEvents=1&version=v3.1&appId=142347525793254"; fjs.parentNode.insertBefore(js, fjs); }(document, 'script', 'facebook-jssdk')); }