German Chancellor Angela Merkel said at the summit on vaccination with the prime ministers of individual states that all citizens will continue to be able to be vaccinated from June, but warned that this does not mean that everyone will be able to be vaccinated immediately. "It just means that everyone will be able to sign up for vaccination, which vaccine will be shown, as well as depending on the stock of each vaccine."
At the same time, she also announced a few miles of measures for twice-vaccinated and sick people – among other things, they could enjoy the opening of shops and other services. A study by the Robert Koch Institute actually says that these two groups "does not pose a significant risk of infection". She explained that those who received two criteria of the vaccine will certainly have the option of visiting a hairdresser or stores without prior testing for infection, nor will they need to self-isolate after contact with an infected person. If you have the rights, you will have relapses if you have a positive PCR test that is at least 28 days old. She did not say when these releases could occur.
"Sober and thoughtful"
At the same time, she pointed out that there will certainly be a heated debate in society as to why those who will already be vaccinated will have more freedoms than the rest. "It will certainly not be possible to start this period, so we need to consult all three and in advance," she said, according to Deutsche Welle.
She also said it was too early to talk about how the tourist season would go, for example, when hotels could be opened in Germany. "It will be from the path we are walking now," she said.
In Germany, vaccination is in full swing, with 500,000 to 700,000 individuals being vaccinated every day. 23 people were vaccinated with one dose and seven with two. Most stellar countries are currently looking for people aged 60 to 80, the chronically ill and those working in critical infrastructure.
Counterfeit batches of Pfizer vaccine
Counterfeit Pfizer / BioNTech vaccine meters have appeared in Poland and Mexico. The American company Pfizer has confirmed that at least two different versions of their vaccine are now available. In a hospital in Mexico, 80 people were vaccinated with fakes, but fortunately no one had any complications after the vaccination. Employees by eye-catching because they were packaged in unusual colored refrigerators also had other serial numbers in the expiration date than the rest of the series.
At least one counterfeit consignment of Pfizer vaccine sold in Poland has also been confirmed in the EU. In connection with this, a 26-year-old man was arrested in Katowice at the end of January for trying to sell on the dark web.
"Let thousands of corpses pile up in a heap"
British Prime Minister Boris Johnson however, he became embroiled in an affair. On Monday, the Daily Mail tabloid cited several unnamed sources claiming that Johnson said at one of the meetings on Downing Street last October, after announcing a second closure of public life: "No more damn prisoners. Let thousands of corpses pile up at the purchase."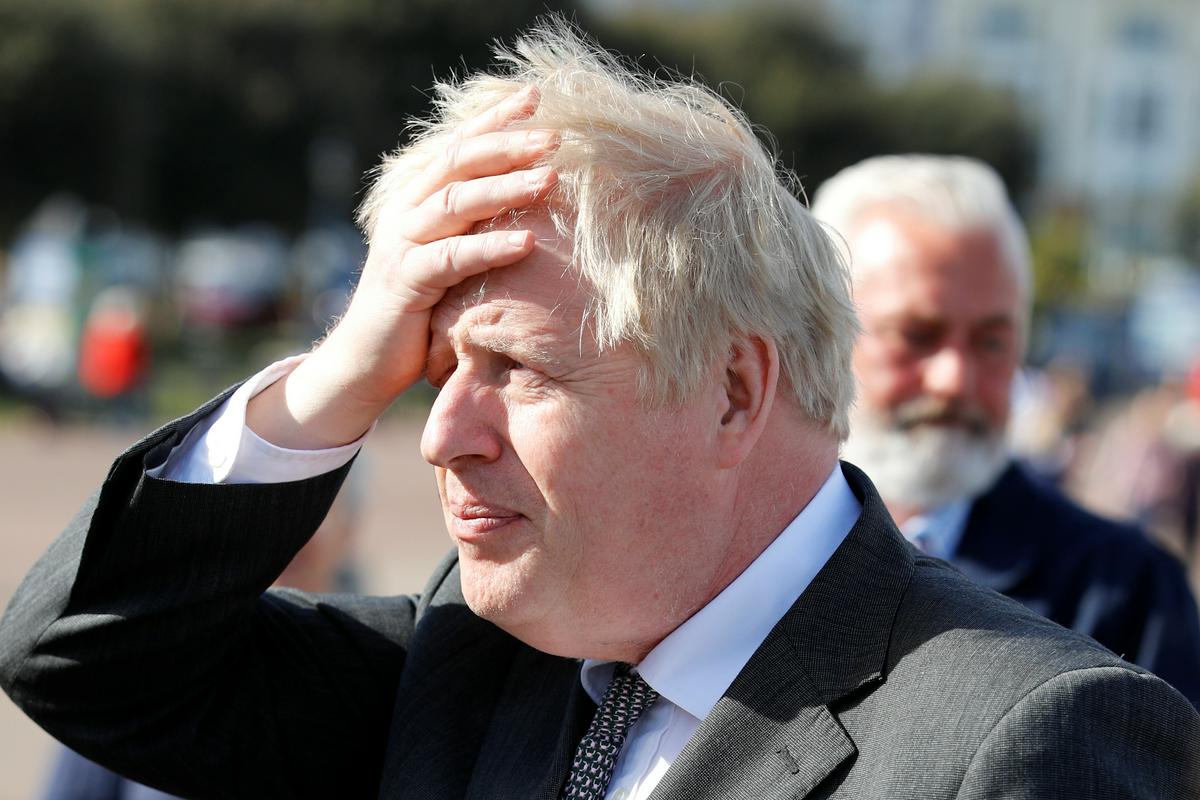 Johnson denied the statement, but more and more witnesses have emerged who have confirmed those words and those who claim he is completely unfit to run the country. Leader of the opposition Labor Party Keir Starmer he said it was "shocked" over media coverage and that Johnson should explain the big things.
The British government introduced a third so-called in January constipation. The United Kingdom has the highest number of covid victims in the world, with almost 130,000 covid patients dying.
Most people have died in Croatia in 24 hours since the beginning of the year
In Croatia, 1,797 new cases of new coronavirus infections were detected in 24 hours under 9,890 tests, the National Civil Protection Headquarters said. 52 covid patients died, the highest number of deaths in a single day since January 5 this year, when 53 deaths were confirmed due to covida-19.
A few infections were reported today that were slightly lower than the previous two Tuesdays. A week ago, 2106 new cases were listed, a week before 1936. Most cases of infection were in the Primorje-Gorski Kotar County, where 186 newly infected people were confirmed. Eleven infections were reported from Istria County.
There are currently 13,330 active cases of infection in the country. Because of covida-19, there are 2,263 people in hospital care, including 261 patients who need the help of medical ventilators. So far, 324,833 new coronavirus infections have been listed in the country. So far, 6957 covid patients have died.
By Monday night, 798,717 doses of Pfizer-BioNtech, AstraZeneca and Moderna had been used. 629,108 people were vaccinated and 169,609 with two doses. For 2,438 people, there is no data on how long they have been vaccinated, the National Civil Protection Headquarters said.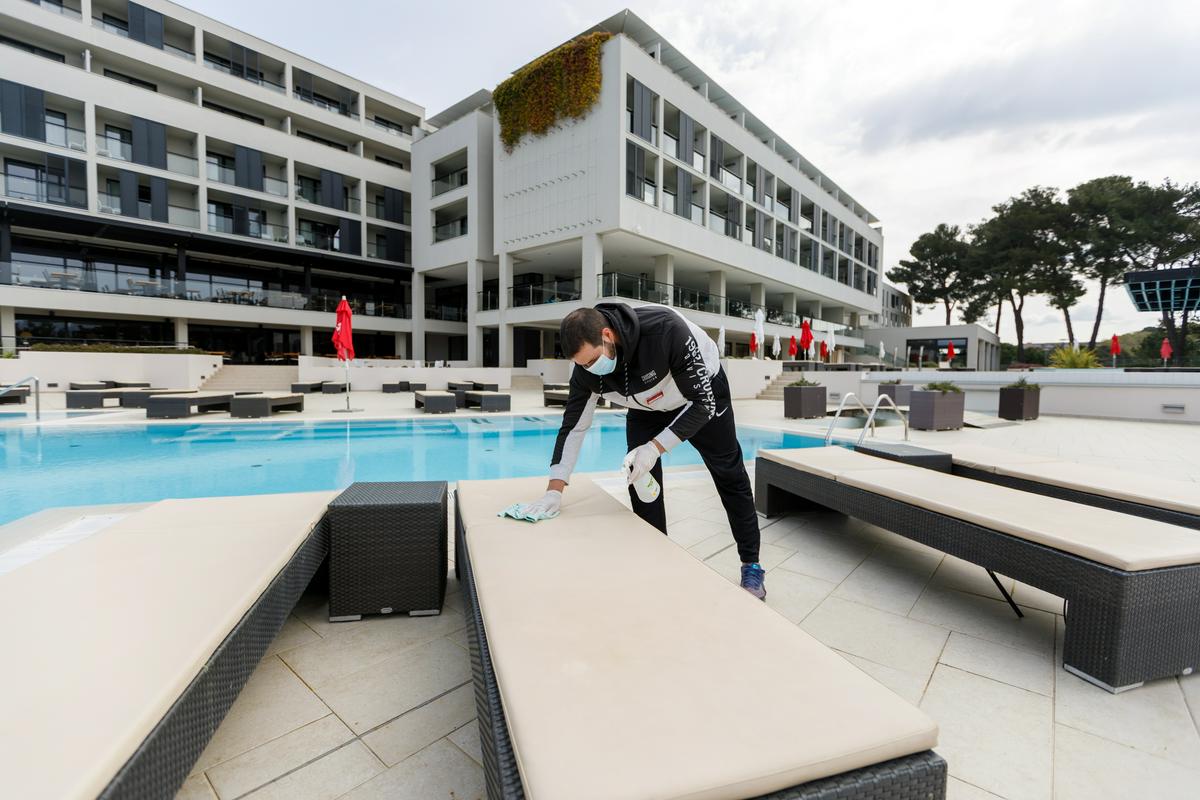 Turkey on Thursday in a new closure of the country, which, however, will not apply to tourists
Turkey will go into a new closure of public life on Thursday, the president announced Recep Tayyip Erdogan. The state is expected to close at least until May 17.
The coronavirus epidemic in Turkey, which has a population of 84 million, is on the rise again. On Monday, 37,312 cases of infection were confirmed in the country, and in recent days, about 350 deaths due to covid-19 per day have also been listed, more than in the first two waves last year.
"We need to quickly reduce the number of infections below 5,000 a day," Erdogan called in a televised address. He announced the complete closure of public life in the country. All bars and shops with non-essential goods will be closed. People will have to stay in their apartments unless they have a "valid reason" to leave. They will also ban movement between regions, and for the first time, shopping centers will be closed on Sundays.
The measures are intended primarily to reduce the damage of daily infections before traditional family gatherings in celebration of the end of the Muslim holy month of Ramadan. This one will end at the end of May. In addition, temporary vaccination problems in Turkey as well. So far, about eight million people, less than ten inhabitants, have been vaccinated with two recommendations.
The Interior Ministry has announced that tourists will be exempted from the new measure. Minister of Tourism Mehmet Nuri Ersoy he explained that the key general "lockdown" in the country's tourism will be able to continue unhindered movement. "Our best visited and most important museums and archeological sites will continue to open, "he said.
Tourists have so far not benefited from the restrictive measures in force in Turkey. "In a sense, it's better in Turkey to be a tourist," commented Minister Ersoy. Tourism is an important industry in Turkey that has been hit hard by the covida-19 pandemic. According to official data, 70% less tourist visits were detected in the country last year than in 2019.
// Production steps of ECMA-262, Edition 6, 22.1.2.1 Array.from||(Array.from=function(){var r;try{r=Symbol.iterator?Symbol.iterator:"Symbol(Symbol.iterator)"}catch //IE11 polyfill if (!String.prototype.includes) { String.prototype.includes = function() { 'use strict'; return String.prototype.indexOf.apply(this, arguments) !== -1; }; }
// Cookie helper var cookieHelper = { getCookie: function(name) { var value = "; " + document.cookie; var parts = value.split("; " + name + "="); if (parts.length == 2) return parts.pop().split(";").shift(); },
setCookie: function(name, value, days) { var d = new Date; d.setTime(d.getTime() + 24*60*60*1000*days); document.cookie = name + "=" + value + ";domain=.rtvslo.si;path=/;expires=" + d.toGMTString() + ";secure;"; },
deleteCookie: function(name) { cookieHelper.setCookie(name, '', -1); },
cookieExist: function(cookieName) { if (document.cookie.split(';').filter(function(item) { return item.includes(cookieName + '=') }).length) { //console.log('Cookie founded!'); return true; } return false; } }; // END: Cookie helper
// iProm (function(a,g,b,c){ a[c]=a[c]||function(){ "undefined"===typeof a.ipromNS?(a[c].q=a[c].q||[]).push(arguments):a.ipromNS.execute(arguments)}; var k=function(){ var b=g.getElementsByTagName("script")[0];return function h(f){ var e=f.shift();a[c]("setConfig",{ server:e}); var d=document.createElement("script");0-1){ cookieConsent = true; } var $sid = 'slovenija'; var $ssid = 'zdravje'; if($sid == ''){ $sid = 'default'; } if(cookieConsent == false){ $sid = 'safe'; $ssid = ''; } //console.log('rtvslo',$sid,$ssid); _ipromNS('init', { sitePath: ['rtvslo',$sid,$ssid], cookieConsent: cookieConsent }); // END: iProm
// Dark mode, Comments & Login if (document.cookie.indexOf('darkModeEnabled=true') != -1) document.body.classList.add('dark-mode'); if (document.cookie.indexOf('showComments=true') != -1) document.body.classList.add('show-comments-enabled'); if (document.cookie.indexOf('APISESSION_USER_ID') != -1) { document.body.classList.add('user-logged-in'); } else { document.body.classList.add('user-logged-out'); }
// Mobile check var mobile = false; var mobile_xs = false;
var checkIfMobile = function checkIfMobile() { var w = window.innerWidth || document.documentElement.clientWidth || document.body.clientWidth;
w < 992 ? (mobile = true) : (mobile = false); // 992px = lg breakpoint w < 576 ? (mobile_xs = true) : (mobile_xs = false); // 576px = sm breakpoint }; checkIfMobile(); window.addEventListener("resize", checkIfMobile); // iOS standalone var isIos = function isIos() { var userAgent = window.navigator.userAgent.toLowerCase(); return /iphone|ipad|ipod/.test(userAgent); }; // Detects if device is on iOS var isInStandaloneMode = function isInStandaloneMode() { return "standalone" in window.navigator && window.navigator.standalone; }; // Detects if device is in iOS standalone mode var showIosNative = false; if (window.location.href.indexOf("show-ios-native") !== -1) document.cookie = "showIosNative=true"; if (document.cookie && document.cookie.indexOf("showIosNative=true") != -1) showIosNative = true; if ((isIos() && isInStandaloneMode() && mobile) || showIosNative) document.body.classList.add("ios-standalone"); // Facebook if(document.cookie && document.cookie.indexOf("cc_social=yes") > -1){ (function(d, s, id) { var js, fjs = d.getElementsByTagName(s)[0]; if (d.getElementById(id)) return; js = d.createElement(s); js.id = id; js.src="https://connect.facebook.net/sl_SI/sdk.js#xfbml=1&autoLogAppEvents=1&version=v3.1&appId=142347525793254"; fjs.parentNode.insertBefore(js, fjs); }(document, 'script', 'facebook-jssdk')); }