In 2050, Slovenia will be a climate-neutral and climate-resistant society based on sustainable development. It will manage energy and natural resources efficiently, while maintaining a high level of competitiveness of the low-carbon circular economy, a new resolution of proposals published among the materials in government hearings. The company will be based on preserved natures, a circular economy, renewable and low-carbon energy sources, sustainable mobility and locally proud healthy food.
It will also be adapted and resilient to the effects of climate change. Slovenia will be a society in which the quality and safety of life will be high, and it will take advantage of opportunities in the conditions of a changed climate, the vision continues.
The transition to a climate-neutral society will include, taking into account the principle of climate rules. Strict and applied transitions will be distributed fairly, as even the most vulnerable sections of the population will be able to implement mitigation and adaptation measures, a document still available in the vision.
As the climate strategy is the responsibility of all ministries, the entire government in the country as a whole, if adopted, it will be necessary to immediately implement in all relevant sectors already adopted policies and measures to reduce greenhouse gas emissions, upgrade them and stop implementing and adopting policies in measures, as opposed to reducing emissions, the authors of the proposal emphasized.
Reducing greenhouse gas emissions by up to 90 years
The more than 100-page motion for a resolution envisages that Slovenia will emit greenhouse gases by 2050 compared to 2005, compared to 80 to 90 years, and then accelerated the implementation of the policy of adaptation to climate change and submitted climate security to the population.
In transport and energy, meters from 90 to 99 are expected to be omitted, and in agriculture, for example, from five to 22 years. The industrial strategy envisages a reduction in emissions by 80 to 87 years, in waste management by 75 to 83 years and in general use by 87 to 96 years.
By 2050, at least 60 percent of RES
Some of the highlighted resolutions include at least 60 percent of renewable energy by 2050. "Slovenia will further promote the resources it has traditionally used, as well as establish conditions for the use of a wide range of renewable energy sources (solar, hydro, geothermal, wind and wood biomass energy, etc.)," among other documents.
Energy efficiency measures, the circular economy and other sustainable practices will be priority areas for reducing energy needs. The aim is to ensure that final energy consumption in 2050 does not exceed 40 terawatt hours.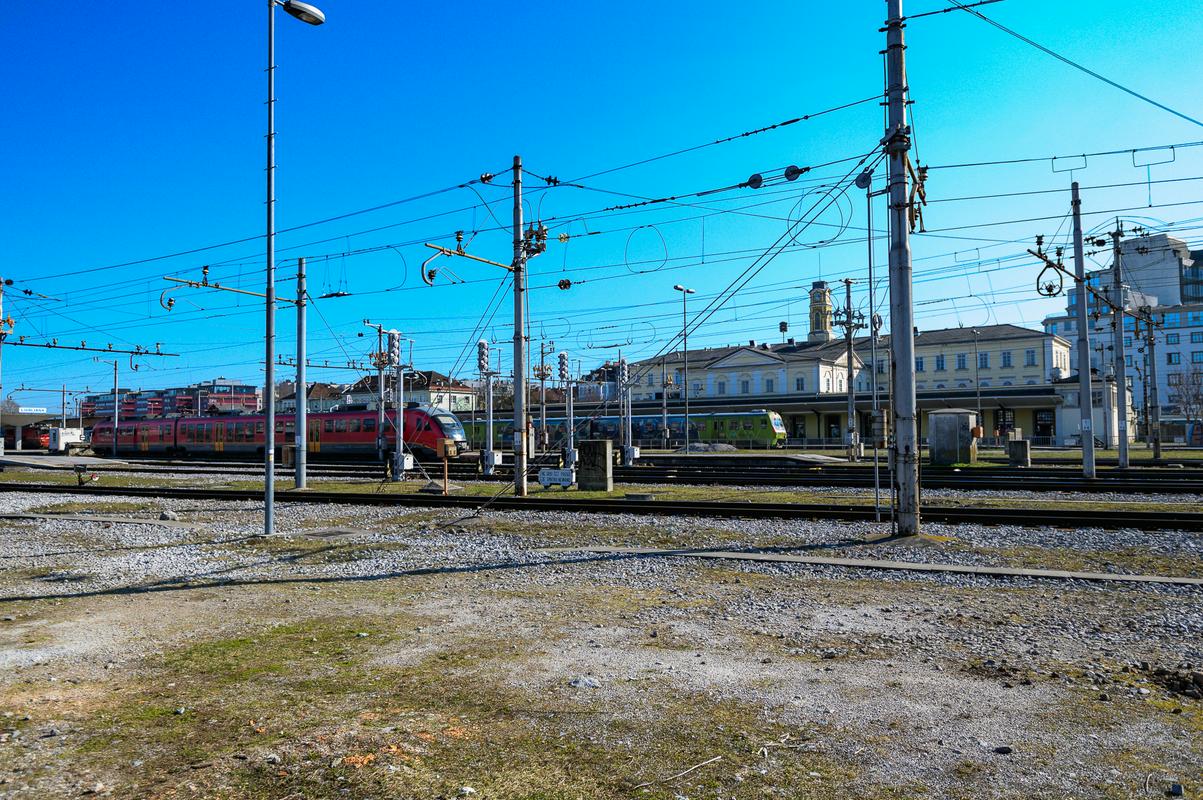 Efficient public passenger transport, modern railways
In the field of transport, the resolution with other anticipated effects of public passenger transport with modern means of transport and a modern railway network, which will enable the regulation, frequent and fast railway transport with city centers. Forms of mobility of cycling and walking will predominate in urban areas. Freight transport will be largely by rail, and the means of transport will be mostly powered by electricity, and will be complemented by renewable or low-carbon renewable gases.
In the period 2021-2050, a total of € 66 billion to € 71 billion will have to be invested to achieve climate goals, leaving only energy efficiency and low-carbon investments in the field of buildings. Use the total volume of investment for new construction to increase the total investment to be targeted to 90 to 95 billion euros.
New Climate Policy Implementation Authority
For the efficient, successful and coordinated implementation of Slovenia's long-term climate policies, a body for direct competencies of the government should be established, in charge of coordinating Slovenia's climate policies or climate agreements.
The expert team established by the body will be large enough and professionally strong enough for the law, and above all for the high efficiency of coordination of all relevant departments in all necessary joint work in the draft document. , the document states.
// Production steps of ECMA-262, Edition 6, 22.1.2.1 Array.from||(Array.from=function(){var r;try{r=Symbol.iterator?Symbol.iterator:"Symbol(Symbol.iterator)"}catch //IE11 polyfill if (!String.prototype.includes) { String.prototype.includes = function() { 'use strict'; return String.prototype.indexOf.apply(this, arguments) !== -1; }; }
// Cookie helper var cookieHelper = { getCookie: function(name) { var value = "; " + document.cookie; var parts = value.split("; " + name + "="); if (parts.length == 2) return parts.pop().split(";").shift(); },
setCookie: function(name, value, days) { var d = new Date; d.setTime(d.getTime() + 24*60*60*1000*days); document.cookie = name + "=" + value + ";domain=.rtvslo.si;path=/;expires=" + d.toGMTString() + ";secure;"; },
deleteCookie: function(name) { cookieHelper.setCookie(name, '', -1); },
cookieExist: function(cookieName) { if (document.cookie.split(';').filter(function(item) { return item.includes(cookieName + '=') }).length) { //console.log('Cookie founded!'); return true; } return false; } }; // END: Cookie helper
// iProm (function(a,g,b,c){ a[c]=a[c]||function(){ "undefined"===typeof a.ipromNS?(a[c].q=a[c].q||[]).push(arguments):a.ipromNS.execute(arguments)}; var k=function(){ var b=g.getElementsByTagName("script")[0];return function h(f){ var e=f.shift();a[c]("setConfig",{ server:e}); var d=document.createElement("script");0-1){ cookieConsent = true; } var $sid = 'slovenija'; var $ssid = 'okolje'; if($sid == ''){ $sid = 'default'; } if(cookieConsent == false){ $sid = 'safe'; $ssid = ''; } //console.log('rtvslo',$sid,$ssid); _ipromNS('init', { sitePath: ['rtvslo',$sid,$ssid], cookieConsent: cookieConsent }); // END: iProm
// Dark mode, Comments & Login if (document.cookie.indexOf('darkModeEnabled=true') != -1) document.body.classList.add('dark-mode'); if (document.cookie.indexOf('showComments=true') != -1) document.body.classList.add('show-comments-enabled'); if (document.cookie.indexOf('APISESSION_USER_ID') != -1) { document.body.classList.add('user-logged-in'); } else { document.body.classList.add('user-logged-out'); }
// Mobile check var mobile = false; var mobile_xs = false;
var checkIfMobile = function checkIfMobile() { var w = window.innerWidth || document.documentElement.clientWidth || document.body.clientWidth;
w < 992 ? (mobile = true) : (mobile = false); // 992px = lg breakpoint w < 576 ? (mobile_xs = true) : (mobile_xs = false); // 576px = sm breakpoint }; checkIfMobile(); window.addEventListener("resize", checkIfMobile); // iOS standalone var isIos = function isIos() { var userAgent = window.navigator.userAgent.toLowerCase(); return /iphone|ipad|ipod/.test(userAgent); }; // Detects if device is on iOS var isInStandaloneMode = function isInStandaloneMode() { return "standalone" in window.navigator && window.navigator.standalone; }; // Detects if device is in iOS standalone mode var showIosNative = false; if (window.location.href.indexOf("show-ios-native") !== -1) document.cookie = "showIosNative=true"; if (document.cookie && document.cookie.indexOf("showIosNative=true") != -1) showIosNative = true; if ((isIos() && isInStandaloneMode() && mobile) || showIosNative) document.body.classList.add("ios-standalone"); // Facebook if(document.cookie && document.cookie.indexOf("cc_social=yes") > -1){ (function(d, s, id) { var js, fjs = d.getElementsByTagName(s)[0]; if (d.getElementById(id)) return; js = d.createElement(s); js.id = id; js.src="https://connect.facebook.net/sl_SI/sdk.js#xfbml=1&autoLogAppEvents=1&version=v3.1&appId=142347525793254"; fjs.parentNode.insertBefore(js, fjs); }(document, 'script', 'facebook-jssdk')); }