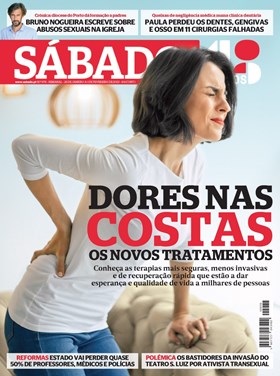 read the magazine
in version ePaper
read now
edition of January 26th to February 1st
Activist who invaded the stage in the play "Tudo Sobre a Minha Mãe" was welcomed and will have left Lisbon for that reason. The last time she was seen she was in Tábua, taking the bus to Lisbon.
Transgender actress Keyla Brasil has been missing for more than 48 hours, revealed Casa T, a shelter for foreign transgender people, on its social networks. The Brazilian activist received several death threats after having invaded the stage of the play All About My Mother to claim more representation of the trans community on stage.


Instagram @Keyla Brasil
AN artist He will have left Lisbon precisely because of the threats he was receiving. According to the circulation of Casa T, the last time she was seen was in Tábua, near Coimbra, taking the bus to Lisbon. Keyla Brasil "has been incommunicado" since Friday, the 27th, at 4 pm when she was seen getting on the bus, says the publication. "If anyone was in contact with her after that time or is in contact with her now, please let Casa T know", appealed the organization.


Instagram @ Casa T
AN last post of the trans actress is precisely from Friday. A long text about the social changes she wants for Portugal accompanied by a photograph with the caption: "Let me live". Keyla Brasil was out of Lisbon "in the mountains" about a week ago.
discover As
Editions of the Day
We publish for you,
at three different times of the day
, the best of national and international news. The articles of
Editions of the Day
are ordered chronologically
on here
so you don't miss anything
best that SÁBADO prepares for you.
You can also browse previous editions, for the day or for the week.