On behalf of its 2nd Group H match of the 28ᵉ edition of the Men's World Handball Championship, from January 11 to 29, 2023 in Poland and Sweden, Tunisia again missed its chance by losing to Belgium 29- 31 (16-17 half).
As the Belgian coach had suggested (photos), the Belgian staff was sure of the qualities of its players who took the advantage from half-time (17-16) and managed their match until the end and they only remains to beat Bahrain to advance to the second round.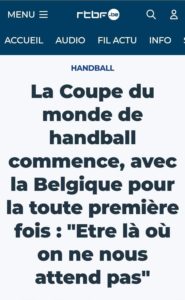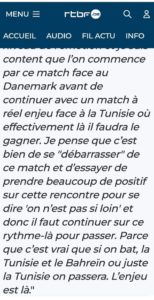 On the other hand, the mission is impossible for the Tunisians where in the 3rd and last match in pool 8, the Carthage Eagles will play at Malmö Arena on January 17 against Denmark (8:30 p.m. HT).
What's going on in Tunisia?
We explain about our Youtube channel . Subscribe !