After a period of very high power prices, we recently had a period of very low prices. Those of us who have not entered into a fixed price agreement have showered, washed clothes and switched on the panel ovens.
The combination of a lot of rainfall, mild weather, a lot of wind and occasionally a lot of imports meant that we enjoyed these happy times – which are now unfortunately over.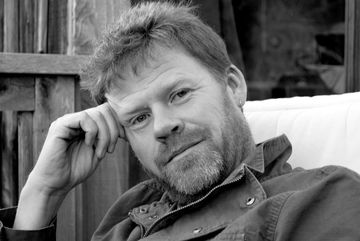 If mild weather and precipitation return, we may get new episodes with the latest low electricity prices. Unfortunately, it is not just good news, as it explains why wind power and low prices for imported electricity can make supply security in Norway worse.
I have earlier in this newspaper pointed out that Norway has committed to that the most significant part of Statnett's bottleneck income is to be used to build more foreign chapels, which the current government has put an end to. If you actually build new cables until significant bottleneck revenues are not generated, and Europe's power markets actually work, then Norway's supply situation is the same as Europe's.
Whether we have wind power or not is of little importance to Norway's security of supply.
If, on the other hand, we break our obligations and there are still significant bottlenecks with our trading partners, we can therefore end up in the paradoxical situation of increased total power production increasing the risk of energy shortages.
The explanation is that weather and wind are connected: when it rains a lot in southern Norway, it also blows a lot, and there is reason to believe that the weather in Great Britain, Denmark and the Netherlands also varies with the weather in southern Norway. This in itself means that price fluctuations in the power market increase.
It also has a bearing on how the power companies will want to regulate their reservoirs.
Norwegian energy storage facilities have a very seasonal annual cycle. At the beginning of May, the magazines are at their lowest level. The combination of low demand in the summer and melting snow means that the magazines normally start to fill up again.
When autumn comes, there will normally be more rainfall, which also contributes to the maximum capacity of the magazines in September/October/November. After this, the precipitation will normally come as snow and the cold will mean that demand normally increases so that the reservoirs are drained again.
If the reader thinks that the word "normal" has been used a lot in the last few sentences, there is a reason for that. At regular intervals, there are years that are not normal.
The power companies that regulate the reservoirs base themselves on a normal year when they decide how much water they will have in the reservoirs in May. When the wind power arrives at the same time as the rainfall in autumn, it gives the power producers an incentive to draw down the reservoirs more than they would do without wind power.
If there is too much water in the magazines, they must be sold at a very low price. They don't like that.
That's when it becomes problematic in those years of rainfall and finding failures in autumn and winter. If the producers have drained the reservoirs "too much" in anticipation of a normal year, we may get too little water in the reservoirs.
It is not very dangerous for the producers, since they get higher prices
The consequences for Norwegian consumers and businesses, however, can be serious, as we have seen.
Part of the argument for wind power is that energy production should increase and secure Norwegian supply. As an insurance policy, wind power therefore has some unfortunate properties. It is connected to what we want to insure ourselves against.
It will be a bit like buying shares in an umbrella factory to protect ourselves against drought. When the drought comes, nobody wants umbrellas.
These are not arguments against building wind power plants. But there are arguments that building wind power plants to increase security of supply is problematic.
A large proportion of wind power produced in Norway and imported from abroad must be met with regulation that ensures that security of supply is not threatened.
Such assessments must also be included in the calculation when new power lines are built between Norwegian regions.
It is the case that weather in southern and northern Norway does not co-vary, which should be the basis for decisions about the construction of new power lines.
(Terms)Copyright Dagens Næringsliv AS and/or our suppliers. We would like you to share our cases using links, which lead directly to our pages. Copying or other forms of use of all or part of the content may only take place with written permission or as permitted by law. For additional terms see her.