It is in Hungary's interest that the Western Balkan countries become members of the European Union as soon as possible, Prime Minister Viktor Orbán stated in a video posted on his official Facebook page.
The Prime Minister stated:
He is determined and will represent a position at the Tirana summit of the leaders of the European states and the Western Balkan countries.
Viktor Orbán said that it is in Hungary's interest that these countries become members of the European Union as soon as possible.
It is a vital issue for Hungary, from the point of view of our security, because only with the help of Serbia can we permanently close the migration route. It is also a vital issue from the point of view of Hungary's energy security, since today Hungarian families and Hungarian businesses only get gas from the south, from the Balkans, from Serbia
said the prime minister.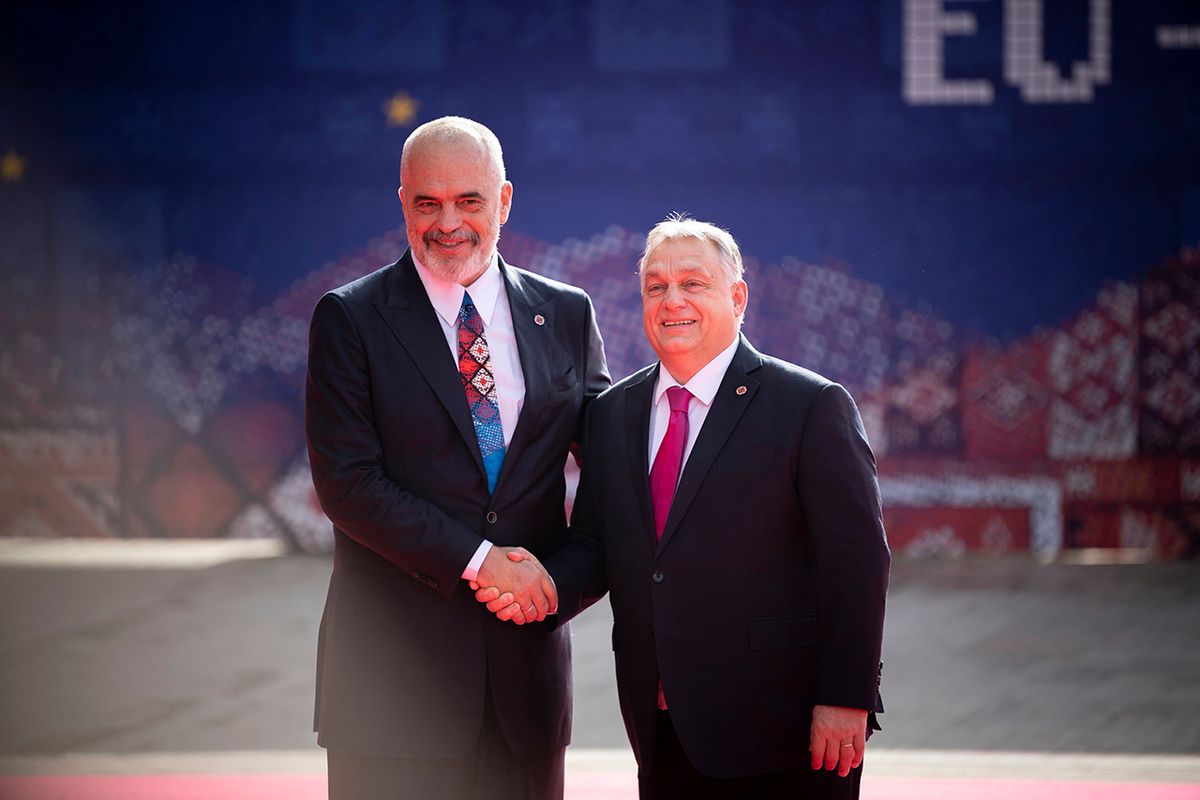 Serbia and the Western Balkans can be the gateway to energy that comes cheaply from the south to Central Europe, and thus can solve the energy independence not only of Hungary, but of the whole of Central Europe, he added.
It's time, that's what we're going to represent now. Let's not hesitate any longer! The European Union should finally include Serbia and the other Western Balkan countries as members
said the prime minister in the video.
Earlier, Serbian President Aleksandar Vucic said that he would not attend the meeting, as Kosovo was also invited. Vucic later he changed his mind, and announced that he would be there in Tirana. The Serbian Prime Minister explained that his absence would not bring any benefit to the country, so it is important that he personally represents the interests of his country.
The union confirmed the accession commitment of the Western Balkan countries
On Tuesday in Tirana, the member states of the European Union confirmed their commitment to expand the union to include the countries of the Western Balkans.
– this is revealed in the final statement issued after the meeting of the heads of state and government of the EU member states and the Western Balkan countries (Albania, Bosnia-Herzegovina, North Macedonia, Serbia, Montenegro and Kosovo).
The Union took a position in favor of speeding up the accession process, adding that the process must be based on credible reforms carried out in partner countries, and that each state can progress according to its own performance.
Charles Michel, the President of the European Council, stated at the press conference after the meeting that
the union also has a role to play in speeding up enlargement, because it must create the conditions for the full integration of the new members.
Edi Rama, Prime Minister of the host country Albania, stated that the fact that the summit was held in Tirana indicates that the EU needs the Western Balkans just as much as the Western Balkans need the EU.