National Defense Minister Akar and Azerbaijani Defense Minister General Hasanov and their commanders followed the Distinguished Observer Day of the 'Brother Fist' Azerbaijan-Turkey Joint Exercise.
Minister Akar came to the Pirekeşkul Exercise Area with Chief of General Staff General Yaşar Güler, Land Forces Commander General Musa Avsever, Naval Forces Commander Admiral Ercüment Tatlıoğlu and Air Force Commander General Atilla Gülan.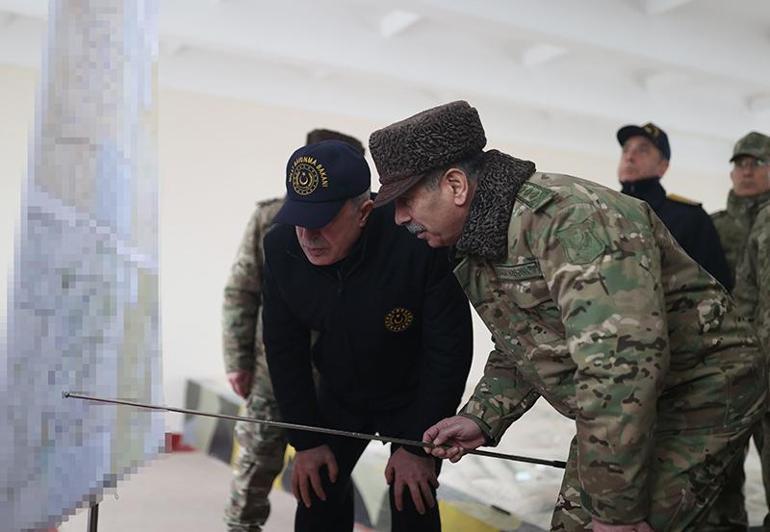 Minister Akar, under the body of the Azerbaijani Defense Minister General Zakir Hasanov, greeted the Ceremonial Squad in the development of the exercise field. After receiving a briefing on the exercise, Minister Akar and his counterpart Hasanov went to the cruise with their commanders.
Minister Akar and his counterpart Hasanov held a video teleconference with the commanders of the units participating in the exercise, wearing special restraint caps for the exercise, which was presented to them here, with the inscription 'Brother Fist'.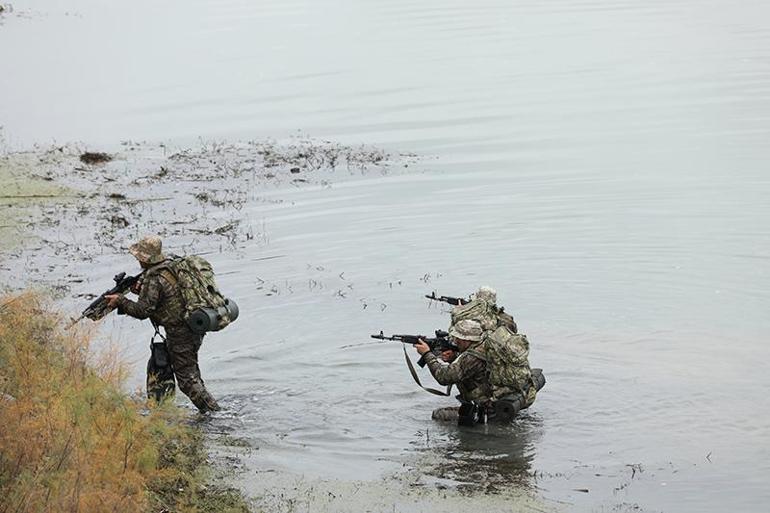 At the end of the meeting, the 'Distinguished Observer Day' part of the exercise started with the success of the two ministers. The scope of rendezvous in cold and snowy weather is the density of directional pressure shots, first determined by the artillery batteries. After the targets were hit with full accuracy, tank shots were started.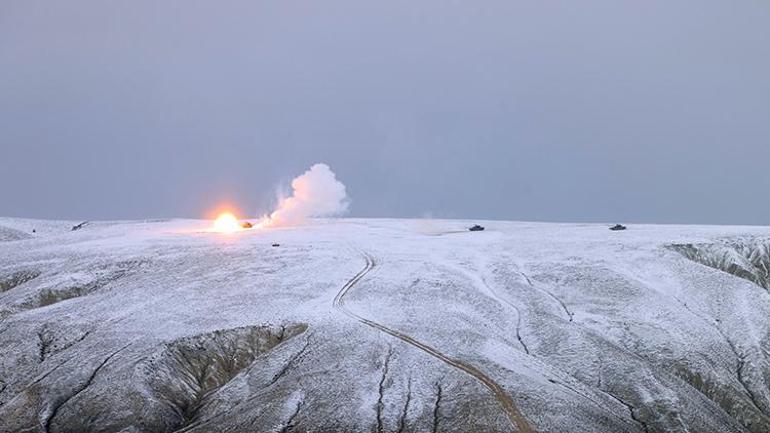 After the destruction of the targets of the T-72 and T-90 tanks, pressure shots were fired with the second defense fighter batteries. After the artillery fire, armored unit attacks were started.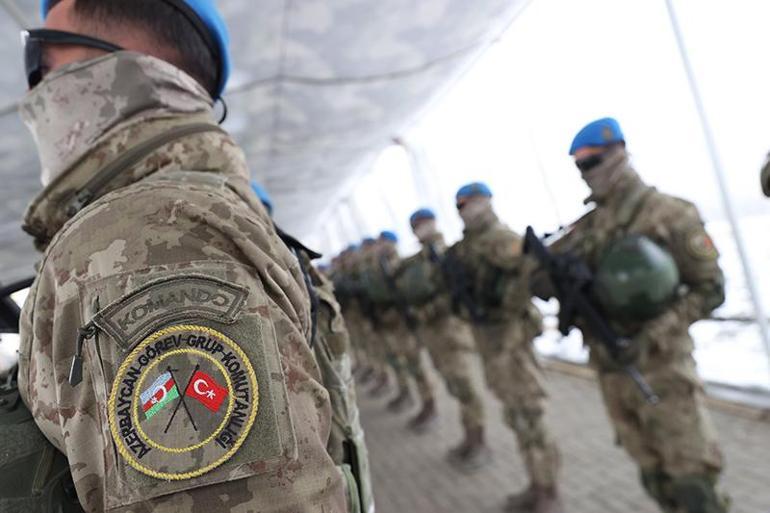 The 'Brother Fist' Azerbaijan-Turkey Joint Exercise, which is responsible for evacuation of the wounded by helicopter, river crossing operation and repositioning of artillery batteries, was completed after the close air support of the Air Force elements, and the goals given within the scope of the scenario were discussed.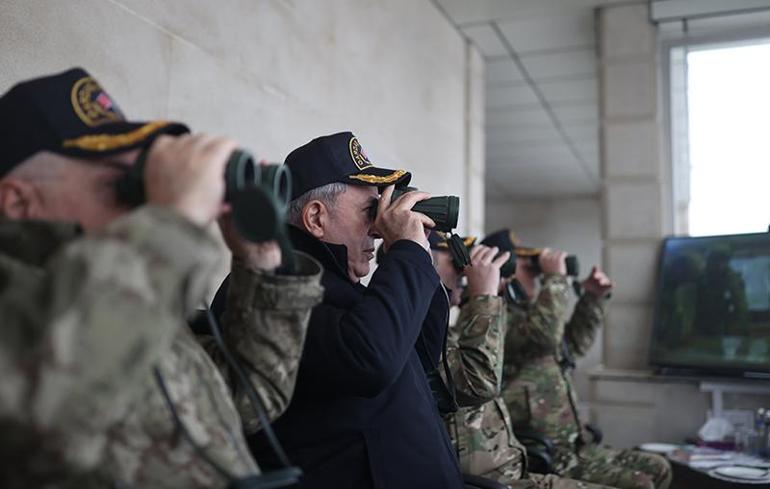 After giving awards to successful personnel, Minister Akar and his counterpart Hasanov addressed the troops participating in the exercise by video teleconference method.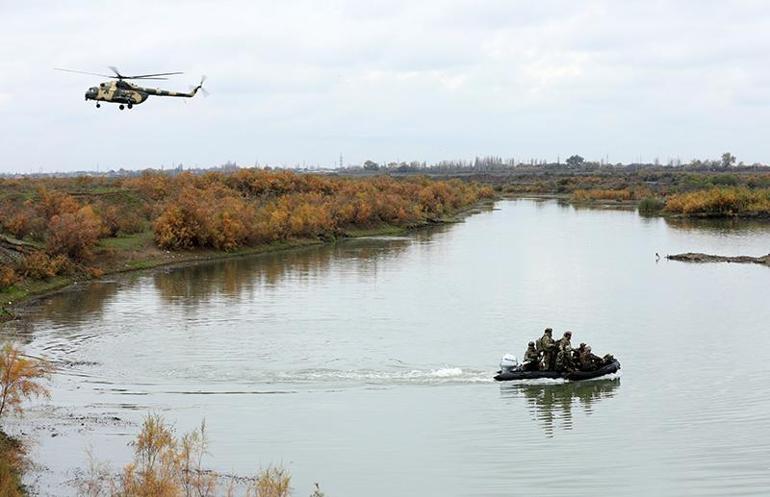 Congratulating the troops who participated in the successful exercise in difficult weather and terrain conditions. Minister of National Defense mites and Minister of Defense of Azerbaijan Hasanov then attended the end of activity meeting meeting with the result of the Turkish Armed Forces Command Level and the Azerbaijan Armed Forces Command Level.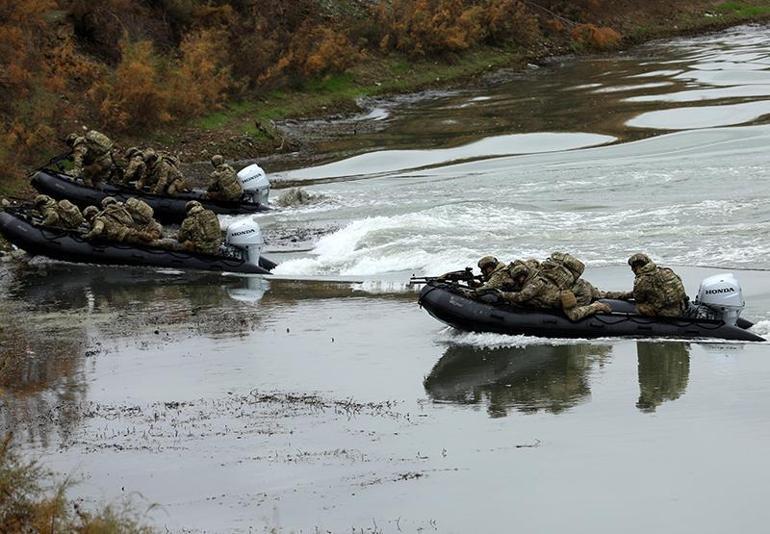 With the "Brother Fist" Azerbaijan-Turkey Joint Exercise, which started on November 20, it was aimed to remove the joint management of the forces of the two countries with the cooperation of the two countries.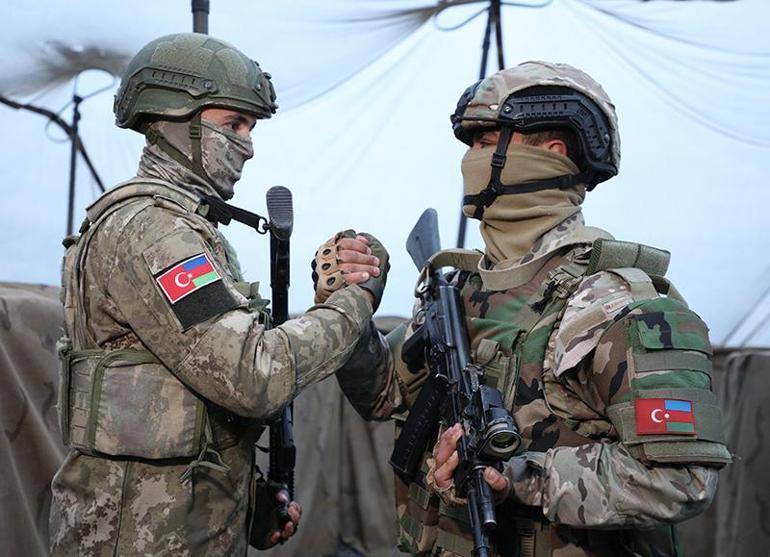 Turkish Armed Forces and Azerbaijan Along with personnel from the Armed Forces, tanks, warships, planes, helicopters and aerial vehicles took part.