Symbol par excellence of ChristmasThe Pandoro It is one of holiday desserts most loved and boasts a very ancient history that goes back several centuries. The birthplace of this traditional leavened cake is Veronawhich still today boasts a rich artisanal and industrial production.
Pandoro is the typical Christmas cake of Verona, known for its particular star shape and for the possibility of declining it in a long series of variations, also using it to create a long series of creative recipes to be enjoyed during the holidays.
The origins of the Veronese pandoro
There are many theories on the origin of pandoro, many of which refer to a typical Venetian dessert served in feast banquets in the 1200s Nadalindessert characterized by a lower leavening and therefore a lower height than the pandoro that we are used to enjoying today.
According to tradition, Nadalin was born in Verona on the occasion of the first Christmas under the rule of the Della Scala familythe famous Scaligeri who governed the city for over a hundred years starting from 1262. The shape of Nadalin can be either star or domed, recalling the famous panettone, however the association between the two Veronese specialties is remarkable.
Pandoro between Venice and Vienna
Another highly accredited hypothesis, however, refers the origins of pandoro to 1500, when at the time of the Republic of Venice the custom of covering some foods with very thin gold leaves was widespread: hence the birth of a dessert called Pandoro.
Finally, the birth of pandoro is often associated with Vienna breada traditional dessert consumed at the Habsburg Court and made by some Italian pastry chefs, able to prepare a soft and delicate dessert reminiscent of the brioches of France.
The commercial birth of pandoro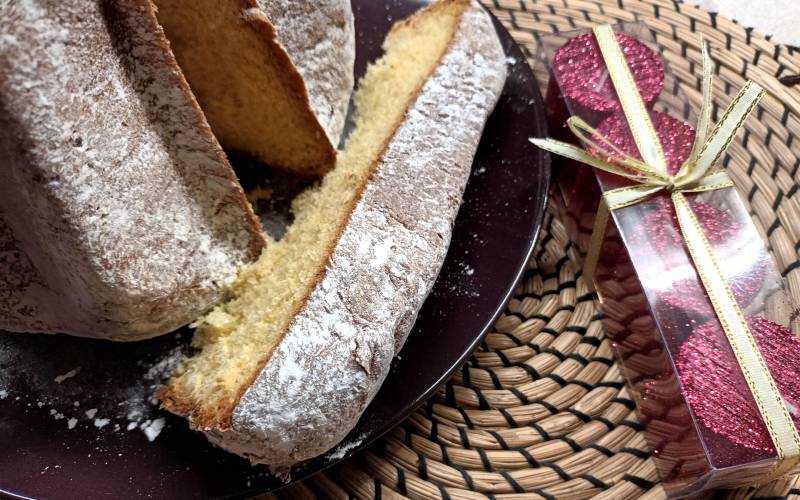 Furthermore, not everyone knows that the commercial birth of pandoro has a precise date: 14 October 1884. On that occasion, in fact, the Veronese pastry chef Dominic Melegatti filed with the Ministry of Agriculture and Commerce of the Kingdom of Italy the patent for a new leavened cake, made in the shape of an eight-pointed star.
It seems that the creator of the recipe wanted to draw inspiration from another traditional local dessert, the Lever prepare the night of Christmas Eve but enriched with candied fruit, almonds, sugar and pine nuts.
Melegatti's intent, however, was to simplify the recipe by creating a soft and fluffy dough that extended vertically, so much so that he entrusted the creation of an ad hoc mold to one of the Veronese artists of the time, the painter Angelo Dall'Oca Bianca.
Pandoro in ancient Rome
The Veronese history of pandoro is accompanied by other interpretations, some of which can be traced back directly to ancient Rome. It seems that in one of the writings of Pliny the Elderfor example, refer to this cake which may have had as its ancestor a particular "golden bread" prepared by combining flour, oil and butter, kneaded by the cook Vergilius Stephanus Senex.