For Abdussalam Magashy, it has been an eventful four-year journey that has taken him from the fifth league to a top club in the highest league in Sweden.
Former FC Hearts star Magashy started in Sweden in 2018 at Växjö United FC and this month he signed for one of the country's top clubs AIK Solna.
How did he get all the way to the top of the tree?
"It was not easy to be honest, it required a lot of sacrifices and hard work discipline and prayers," he admitted in an exclusive interview with SCORENigeria
"In everything you do you have to have a goal, I always told myself that no matter what I want to be in the top league and that with the prayers and hard work nothing is impossible.
"And for every chance you get, there's no excuse that you have to give it your all and then pray."
The energetic, box-to-box midfielder made his debut for Växjö on 21 April 2018 in a goalless draw with Horvikens IF in front of 74 spectators.
He scored two goals in 11 league appearances and in August 2018 he and FC Hearts teammate Hassan Lawrence moved up two divisions and signed for Kristianstad FC.
He established himself in his new team, but they were eventually relegated in 2019.
In the winter of the 2019/2020 season, he signed a two-year contract with another Etan league club IFK Varnamo.
It was in Varnamo that he finally came into his element in Europe.
Magashy said helping the club to promotion to the Swedish top flight would rank as one of the highlights of his career.
"I've had a couple of best moments in the last three years, but I can say that two of my best moments were first promoting Varnamo from Super one to Allsvenskan and also to sign for AIK, he tells SCORENigeria
He has signed a four-year contract in AIK, which in recent years has been regarded as Sweden's sleeping giants.
AIK finished a disappointing fourth and out of the bracket for European football next year.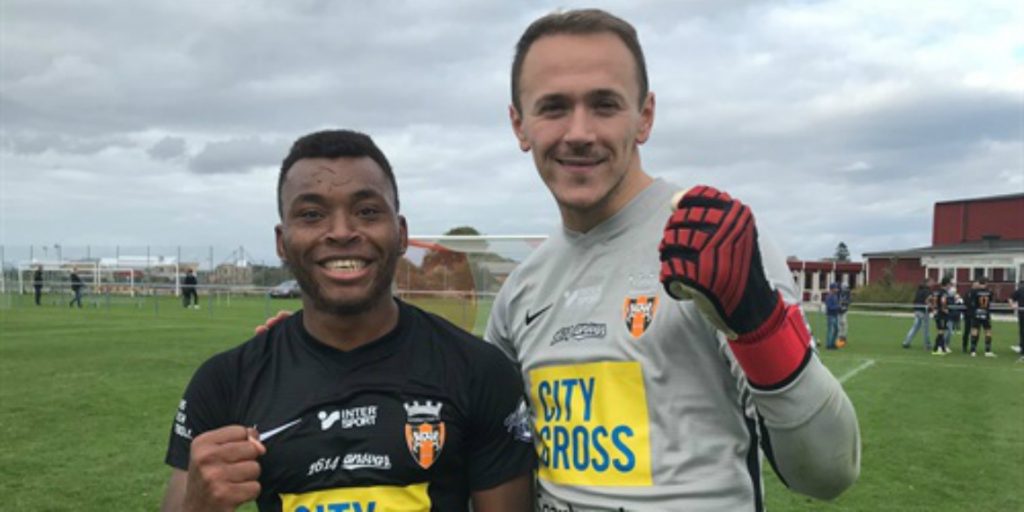 He said the aim is to restore the lost glory of the club.
"They are a top team with the big supporters, they belong to the top and that is what they are working on, they are not satisfied with where they finished last season, they want to be at the top and that is why they are trying to strengthen the team for next year" , he explained.
"Yes, I am convinced that this club will be great again, the fans deserve everything.
"They have signed a new manager and he wants to play good football and win games and I'm sure the team will do well with the quality players we have."
So great is Magashy's confidence in his new employers' chances that he will back them to become champions in Sweden again in the new season.
"My goal next season is to focus and work hard and help the team," he said.
"I want to win the league next season and I also want to be one of the best players in the league."
It's time for AIK to wake up from their slumber to win their 14Th The Swedish league championship after their last conquest in 2018, the same year Magashy made his way to Sweden.