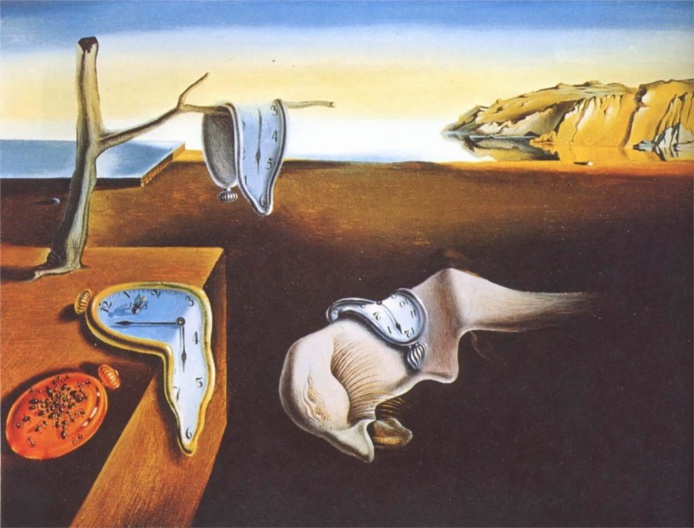 Salvador Dalí, The Persistence of Memory, 1931, oil on canvas, 21.4 x 33 cm, The Museum of Modern Art, New York (Anonymous donation 1934), © Salvador Dalí, Fundació Gala-Salvador Dalí, ADAGP 2022 – Photo : © Bridgeman Images
"Dalí, the endless enigma" is an artistic creation by Gianfranco Iannuzzi, Renato Gatto and Massimiliano Siccardi, staged and video animated by Cutback, on behalf of Culturespaces Digital Productionin collaboration with the Fundació Gala-Salvador Dali.
This immersive exhibition presents more than 60 creative years of the Catalan master who, inspired by cubism, surrealism and futurism, became master of a meticulously applied realism on the canvas, mixing reality with the mysteries of consciousness, fantasies and souvenirs.
Along a thematic route, the visitor wanders through the artist's surreal and metaphysical landscapes with an overflowing imagination.
Exhibited around the world (Dalí Theatre-Museum in Figueres, The Dalí Museum in Florida, Reina Sofía Museum in Madrid, MoMA in New York, etc.), his works invite the viewer to stroll through his unique dreamlike universe.
Animated on the walls and shimmering in the waters of the Bassins des Lumières, they bring out the details of the brushstrokes, lines and play of materials..
Paintings, drawings, photographs, installations, films and archive images bring us closer to the unique personality of the famous painter with the mustache, but also to his obsessions for the strange and his fascination for his muse and collaborator: his wife, Gala.