There is more and more talk, in these times, of natural, organic, biodynamic, organic, artisanal wines and so on and so forth. Regardless of the definition, we are talking about those producers who manage to vinify, directly and with traditional methods, sustainable numbers of bottles. In short, a category that deserves more targeted and punctual attention than it actually does, but over the last few years, it must be said, there has been a sharp increase in interest in this type of production, which is conquering entire markets abroad and in Italy, little by little, their share of enthusiasts. In Verona alone, for example, there are about fifty establishments that serve a part of this type of wine. Some, with a courageous choice in some respects, offer their customers exclusively artisanal wines. In short, it is an expanding world.
Also to put a dutiful light on this category of producers, an interesting initiative has arrived in our city. We are talking about "Tell me wine" , a sort of mini-festival, scheduled Saturday 3 and Sunday 4 December at panoramic bar Amen sulle Torricelle, which aims to raise awareness and promote this type of product among the public. We talk about it with the project manager of the event, Andrew Fiorinicreator in turn of the Garganuda project.
Fiorini, how did this event come about?
«The idea came from the guys from Amen who contacted me two years ago with the intention of organizing an event together during the days of Vinitaly. The initial intention was to create a sort of pre-Vinitaly party, but then Covid arrived and everything inevitably stalled. They have recently returned to the attack, proposing however to change what was the initial project. In the meantime, we have also done some market research and we have noticed that in Verona the places that sell this type of wine, which are called "natural", are on the increase, even if they are still too few.»
Here, let's clarify one thing right away: how should we call them, natural or artisanal?
«In Paris, the world capital of this type of production together with Tokyo and New York, we only talk about "vin naturel", that is, natural wine. An adjective that is also used in their guides. It is a production that has now been part of the French social and economic fabric for a long time, but it is increasingly establishing itself here too. A production that does not include the figure of the oenologist, but with the winemaker who alone accompanies the journey from the grape in all its steps, from the vine to making it into wine.
What is the situation in Italy?
«Italy, from a terminological point of view, is not yet. It is too rooted in its own traditions. Elsewhere, as we have seen, the adjective natural is used by everyone, while here it is preferred to call it "artisanal". In any case we are talking about real wine artisans, micro-producers who make respect for nature and the use of organic farming their mantra.»
So let's talk about "Tell me wine". How did you think it?
«The event will take place over the course of two days. The first is a number and by now we are almost sold out, since there are still a few seats left. It is a lesson-tasting with covered wines led by Sandro Sangiorgi, a true guru of artisanal wines of which he is one of the greatest experts. It is he who has begun to disseminate this type of movement with books and publications. Sangiorgi will accompany the participants in the event, which will last from about 3 to 6 pm, in a real sensory journey through the tasting of some wines. You won't know exactly what you're drinking until the speaker discovers the bottle, which will initially be covered. There will be an atmosphere designed ad hoc, with dimmed lights and background music. It will be a sort of "emotional tasting".»
And what will happen on the second day?
«On Sunday, from 11 to 20, what we have called "Winegrowers in Party" will take place, because in effect the Amen will be invaded by more than 50 winegrowers from all over Italy. We go from Veneto, of course, to Calabria, from Friuli to Sardinia passing through Basilicata, Tuscany, Piedmont and most of the Italian regions. We will also have some winemakers from abroad, such as Slovenia. Each winemaker will have his own bottles on the table and it will be possible to taste his products and converse with him, to understand their history and production methodology. »
How much does it cost to participate?
«There are two types of tickets for this event: an open one, in which you can taste all the wines ad libitum at a cost of 35 euros (also with a hot dish offered by the Amen) and an offer of over two hundred productions . Then there is a "reduced" ticket of 15 euros, with five tastings. There will be white and red wines but there will also, and above all, be the so-called orange wines. They are technically macerated wines, with white grapes they follow the same path as red wines, in which the must remains in contact with the skin, which colors the wine over time. For a technical and biological matter, in fact, it is the skin that gives the typical color of the wine. This technique was born in Collio, in Friuli Venezia-Giulia, and it is no coincidence that many winemakers from those areas will be present.»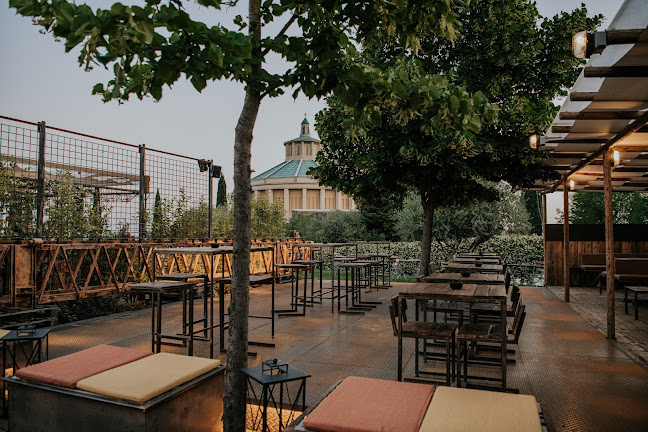 Who are you addressing and what do you intend to promote with this event?
«We address all those who have a little curiosity about this type of production. We want to demonstrate that there is another world beyond that of industrial wines, a world that is constantly looking for a new audience."
Will it be a one-off event or will it be the first in a series?
«We have the will that this initiative can become a circuit. In this sense, we already have a project for June, again in Verona. It would be nice to be able to do something significant at least two or three times a year, involving not only the world of wine, but also that of food and dissemination, with masterclasses held by winemakers, oenologists, agricultural technicians and so on.»
What kind of response do you expect from this first initiative?
"We have no idea. It is an event that is completely or almost completely new in Verona, given that the last of this type took place in the city in 2005. In the provinces, something similar can be found in Cerea during Vinitaly, which in turn has its inside a section dedicated to traditional winemakers called VITE.»
© REPRODUCTION RESERVED