CHIANTI SENESE – The checks by the forestry carabinieri continue in the wooded construction sites in the province of Siena.
Where, also thanks to the reports of citizens and associations, various irregularities continue to be recorded in the conduct of forest cuts, both of an administrative and criminal nature.
In particular, in recent days, the Radda in Chianti Carabinieri Forestry Station, at the end of complex technical checks conducted in a forestry site in the municipality of Radda, ascertained that the wooded stands of oak species used were older than that declared in order to obtain the necessary qualifications.
Specifically, for some woodland lots, an age exceeding 36 years was found, the limit beyond which the oak coppice is to be considered "aged" in accordance with the law. And therefore its use would have required express authorizations.
In addition, it was ascertained that more matrix plants were taken than allowed with the qualifications obtained in any case.
Two people were thus referred to the competent judicial authority for a landscape-environmental offense and other specific crimes provided for and punished by the relevant criminal law.
Administrative sanctions were also issued for a total of 16,522.50 euros for the violation of the regional forest legislation.
In addition to the administrative sanction envisaged for the illegal marketing of the timber used, of a variable amount to be determined by the competent authority.
In another forestry site, in the municipality of Piancastagnaio, the forest police station of Abbadia San Salvatore ascertained that the cutting of the black pine forest had been carried out in the absence of the necessary qualification, requested but not yet obtained.
Also in this case, the landscape-environmental offense envisaged and punished by the criminal legislation on the matter was contested against a subject. And an administrative fine of 720 euros was raised.
The control activity of the forestry carabinieri of the province of Siena will continue in the coming months, in line with the national provisions of the General Command of the Arma, in order to verify the correct execution of the forest cuts and the legality of the timber put on the market.
With particular reference to the areas of greatest naturalistic value, such as the provincial protected areas, the Natura 2000 sites (SIC/SPA), the territories subject to landscape restrictions and the areas belonging to the public water domain.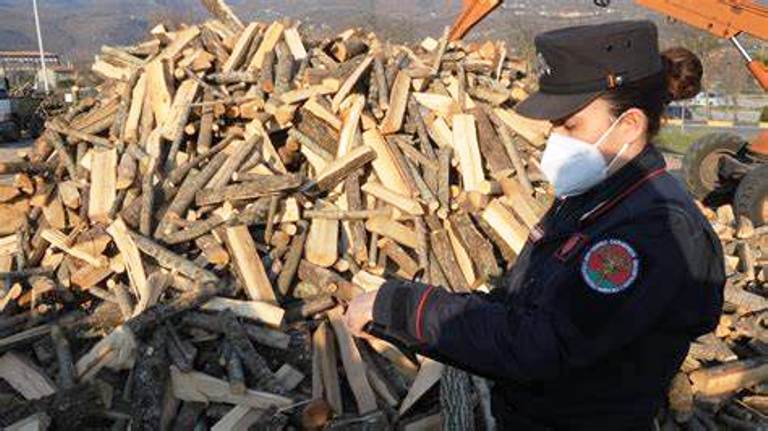 @ALL RIGHTS RESERVED