Put the dryer and the oven to rest, turn off the mobile phone and wear warm clothes. This is how Luxembourg saves energy.
15% savings target
Put the dryer and the oven to rest, turn off the mobile phone and wear warm clothes. This is how Luxembourg saves energy.
The gas consumption must 15% discount if a gas shortage is to be avoided. For this, everyone must participate in the saving effort. Energy Minister Claude Turmes (Déi Gréng) has its heating regulated on "20 degrees maximum in the living room". Family Minister Corinne Cahen (DP) does the dishes more often by hand and sets her washing machine to a maximum of 40 degrees. "One degree less in the living room means 6% savings on consumption," revealed the Minister of Energy.
---
---
In the theaters of the City of Luxembourg, it reigns since then a cool temperature of 18 degrees, museum visitors are taxed one degree less. The water temperature has also been lowered in the swimming pools. Result: gas consumption has been reduced and all savings targets have been achieved so far. But how does the ordinary citizen save energy? the Luxembourg must conducted the investigation in a shopping mall.
Cold food and warm clothes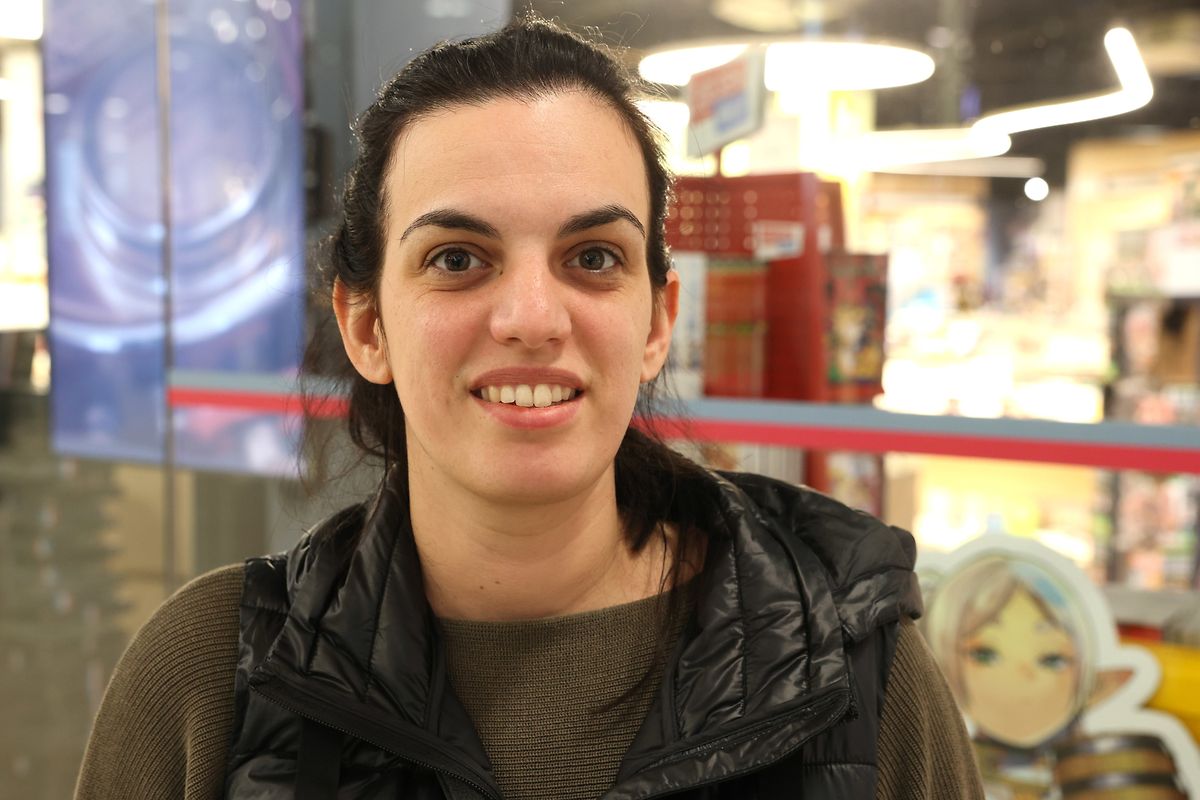 Marie saves on "heating, hot water and clothes dryer".
Photo: Chris Karaba
"I've always lived economically," says Marie. Sitting on a bench, she is waiting for her daughter and her grandson. "There are warm clothes in case someone gets cold," she says. While cooking, she tries to save energy by eating cold more often. "We are not starving," she reassures. The retiree goes to bed early, then her heating automatically switches to night mode. She didn't change that.
There are warm clothes in case someone gets cold.
Married
It is then that his daughter, Nadja, appears. She confirms that the temperature was not lowered on her mother's heating, but that it was on hers. In his household, we take care that future electricity and gas bills are not too high. "I also charge my cell phone less often," she says. She then adds that it is her work mobile phone. Outside of working hours, it now remains off. This saves energy.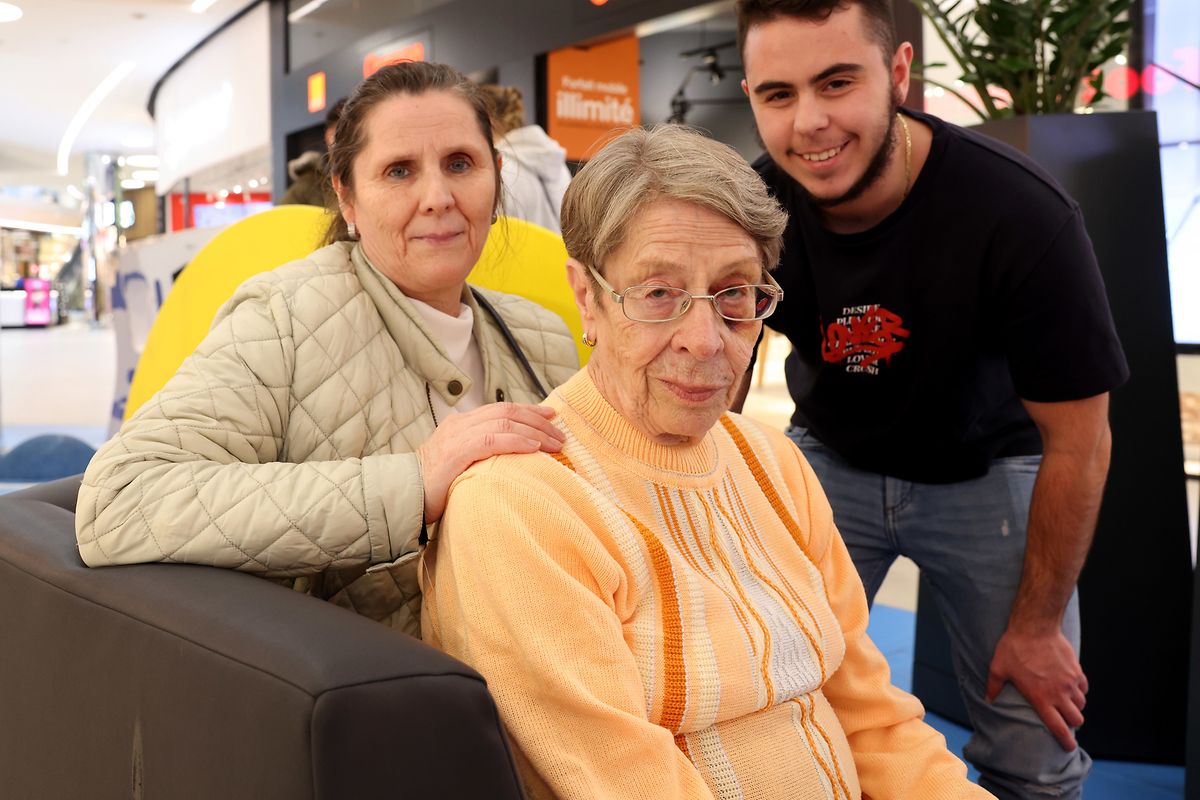 This winter, it is cooler in the home where mother Nadja (left) and son live, but not in grandmother Marie's apartment (centre).
Photo: Chris Karaba
The dryer remains off
"We are also careful not to leave the light on unnecessarily," she continues, and the same goes for the television. The washing machine is only switched on when it is full to the brim. The dryer, on the other hand, remains completely switched off. "There are lots of opportunities to save energy," says Nadja. Only mobility is bad, she can't miss it and has to pay for her fuel – whatever the price at the time. "I'm not very convinced by e-mobility," she says. She travels a lot for her job and drives a diesel car. "I am dependent on my car and I am just trying to save money elsewhere".
I am dependent on my car and try to save money elsewhere.
Nadja
The increase in gas prices does not bother Liliane and Jacques. "We don't take the car into account anymore," they say. "When we go to town, we take the bus, otherwise we do a lot of things on foot." They are rather concerned by the increase in the price of gas. "Our central heating hasn't been turned on yet this fall," says Jacques. "We have two wood-burning stoves," he explains. But these are no longer used permanently, he says. "Even with the wood stove, the temperature does not exceed 20 to 21 degrees at home," he says.
Gas, electricity, wood, food: all prices have increased
This year it is significantly cooler here than in previous years.
liliana
The war in Ukraine is not only having an impact on the price of gas, the price of firewood has also skyrocketed – when it is still available. But this development does not worry the couple either. "I got there in time and ordered two pallets of firewood," rejoices Jacques. He nevertheless prefers to put on a sweater before throwing a log into the fire. "This year, it is much cooler here than in previous years," confirms Liliane. They doubt this is the case everywhere.
Jacques recalls the official economy measures and declares: "I wonder if the maximum 19 degrees are respected in all buildings belonging to the State".
Doubts about official economy measures
Its namesake is much more critical. Jacques has time, while his companion has gone shopping. He wants to share his opinion, but does not want to have his picture taken. He does not believe that wealthy people will be cold this winter.
---
---
According to him, the price of a barrel of oil has never been so low and prices at the pump have never been so high as they are now. "Right now, I don't pay much for my charges," he says. For his family in France, it is much more difficult. He can't say how much his gas bill will be next year. "I am Breton, sometimes I want to get on a sailboat and sail very far".
When rising costs become a problem
Rising food prices are already causing me problems.
goran
For Goran too, the rising charges could become a problem. He fears gas and electricity costs will double. But other problems are much more pressing for him: "I only have a small disability pension, the increase in food prices is already causing me difficulties," he says. He didn't turn on his heater either. "At home, it's not cold", he confirms, a heater is not even necessary. "A double blanket and tracksuits" is his recipe for the cold nights to come.
A double blanket and outerwear are Goran's recipe for the cold.
Photo: Chris Karaba
Anaïs' daughter also likes to keep her bedroom cool. "We haven't turned on the heating in the children's room yet," explains the mother. But this is not for reasons of economy: "The outside temperatures have so far been summery. The temperature in a child's room should not be too high," explains Anaïs. Otherwise, the young mother saves on "hot water, heating and the dryer", then she apologizes, she does not have much time.
Save money with an electric car and a hot air fryer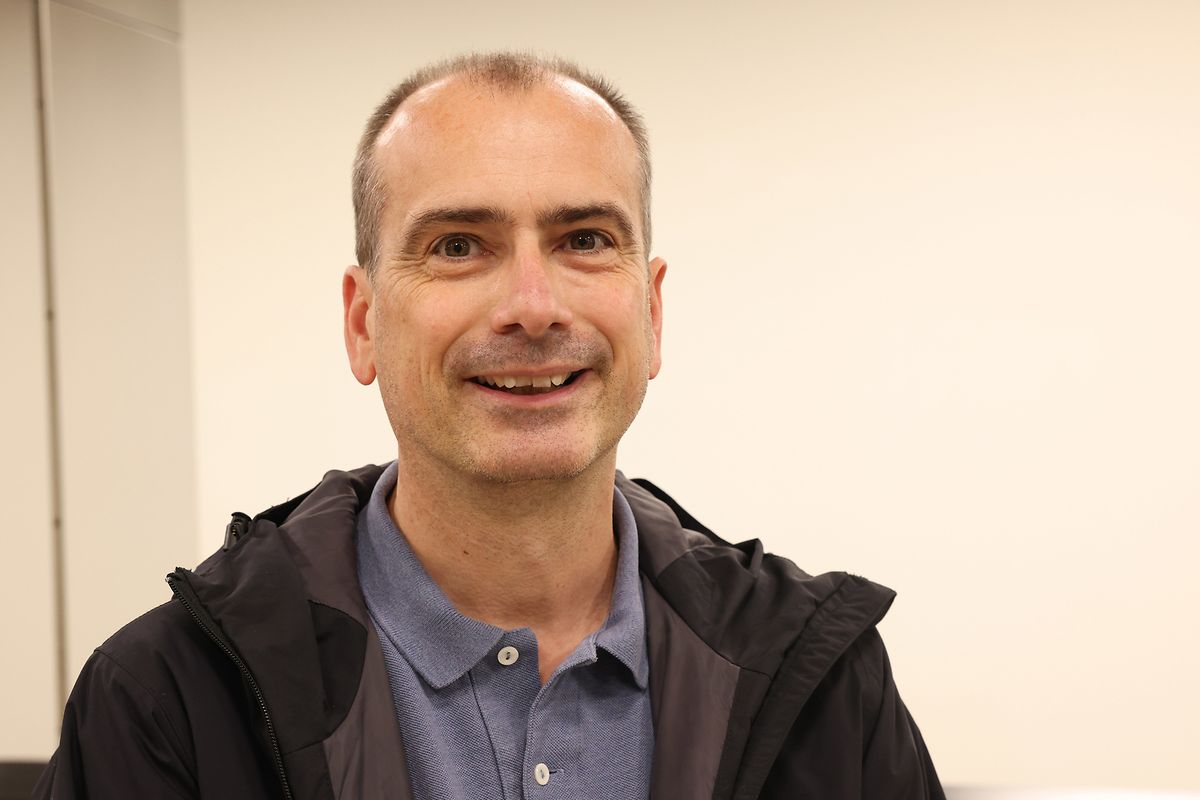 Adrian has acquired an electric car.
Photo: Chris Karaba
Adrian, on the other hand, doesn't come across as stressed. "I bought an electric car four months ago, here you can recharge it for free," he explains. He put his oven to rest, a hot air fryer consumes less energy. He also saves money on what he puts in his new kitchen appliance: "When I go shopping, I make sure to buy first-price brands. They are cheaper".
This article was first published on wort.lu/de
follow us on Facebook, Twitter and Subscribe to our newsletter from 5 p.m.
---