Luca Karasszon and Fruzsina Tokaji, both pole athletes, were waiting for us in a gym full of metal bars running several meters high. as about we reported earlier, the elementary school girls recently achieved an outstanding result at the IPSF Pole Sports and Aerial Gymnastics World Championships held in Lausanne, Switzerland, we talked to them about their commitment to pole sports. For a single moment, we were immersed in a foreign environment, where teenage girlfriends spend two to three hours four or three times a week for continuous development. We soon found out: passion, perseverance, as well as the support and positive attitude of the coaches keep them steadfast here.
The girls with a background in gymnastics voted for pole sports two years ago, and now they seem to find fulfillment in it. In the first year, they showed what they are capable of as an individual, earning national and international results. At the beginning of this year, however, they decided to continue competing as a duo. Even the coaches and parents were surprised by the decision, but they supported the athletes, who together made it all the way to the World Championships, from which they returned home with a silver medal.
The world championship silver medal was on the bucket list. When we decided in January that we wanted to be a duo, our parents just smiled at our plan. They were surprised that we wanted to get to the World Championships and that we wanted to win a medal there. They would not have thought that we could achieve our desire in such a short time
they shared.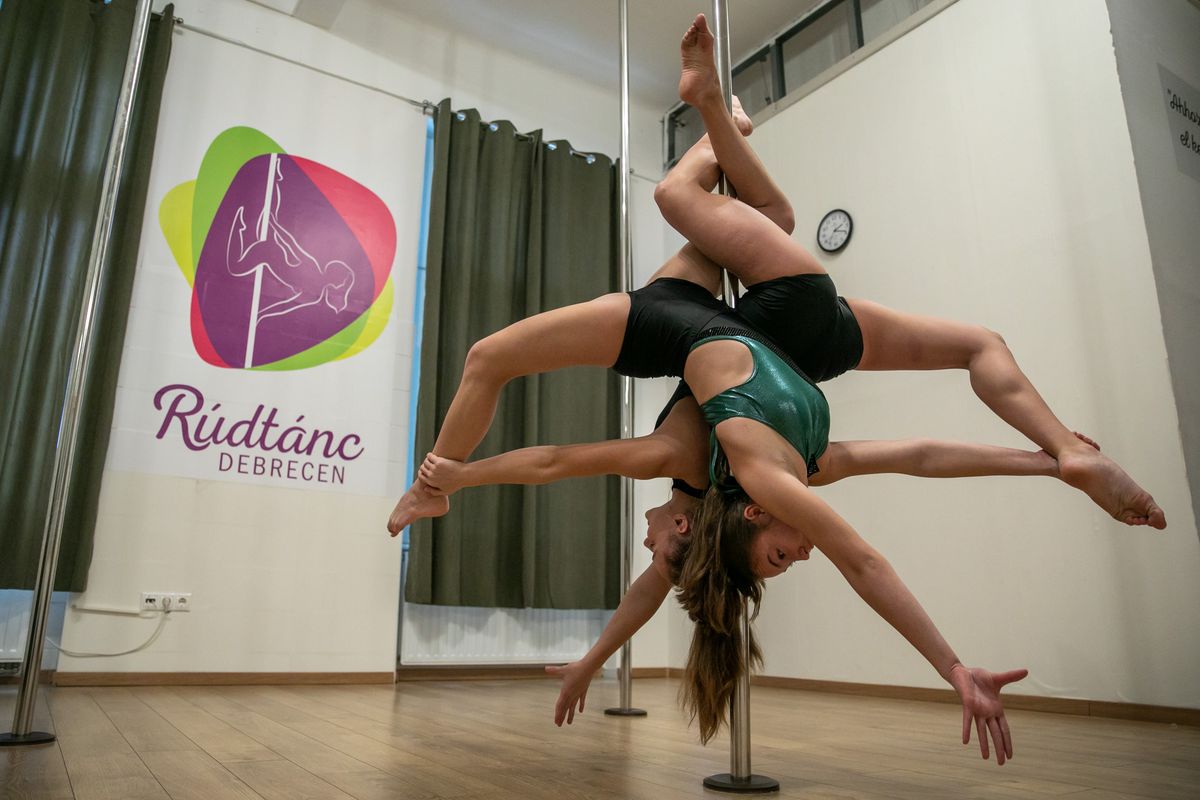 But not only the parents and coaches, the manager of Pole Dance Debrecen, Erika Dobolán-Kardos, as well as their professional trainer, Brigitta Varga, accepted the girls' decision with fear. It was questionable whether young people who have been pole athletes for only two years should start the Hungarian championship in the elite category. This is because in the several categories of the sports section, competitors with a history of annual competitors, instructors and athletes compete in this category. The coaches – seeing the performance and enthusiasm of the girls – gave the competition a chance. In five months, Luca and Fruzsina mastered the choreography, which can also be practiced, they trained for hours almost every day, and also went to practice with a special coach in Budapest.
Diligence finally brought success: they won the Hungarian championship and then the world championship silver.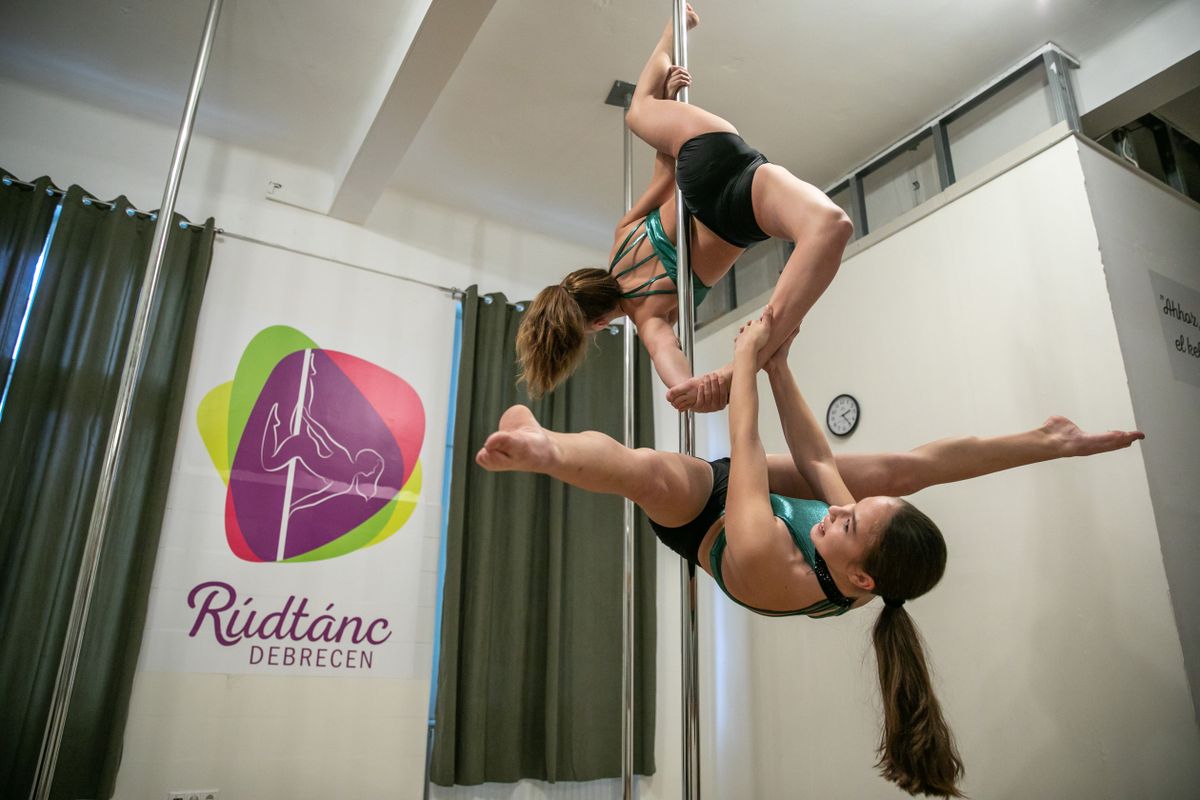 There is no point if the synchronization is not complete
We also talked to the couple about whether the duo means ease or difficulty. The girls said that they always push each other through difficulties and that together they can stand in front of the audience more confidently. If you need a lot of practice to be able to present the choreographies in sync, this is the most important aspect in this category. Despite the perfect execution, if the given element is not presented in perfect synchronization, the point is not worth it. "It's very difficult, and there's a lot of chance that we'll fall, but we'll overcome this fear together," said Luca.
We have already had some falls, after which we were a little afraid to climb the pole, but in the end we overcame them all. We went back, many times at the same training. This is what we love to do and we don't want to give it up because of an injury
Fruzsina added.
The girls believe in themselves and, despite their young age, pursue pole sports with exemplary perseverance. Even if you sometimes have to explain to those around you that this is not just fun, and above all, not just a form of exercise to entertain others, but a rock-hard, bodyweight workout. Their plans include further international competitions, and they would like to one day be able to teach this lovely form of exercise themselves.
BBI