The Nature en Occitanie association is launching a project to facilitate the movement and development of European hedgehogs in Toulouse, which cause the fragmentation of territories and road collisions. She wants to create "hedgehog passages" in private gardens.
For Toulouse to become a "hedgehog friendly" citythe association Nature in Occitania launches a project to facilitate their movement in the territory. These small nocturnal mammals, protected by the Bern Convention, are indeed often damaged by road collisions and preserve the fragmentation of their places of life.
So the association decided to act through an action called "connected gardens". The objective is to protect these animals by allow small passages between the gardens homes in downtown Toulouse. These take the form of "doors" cut in a rounded shape in the fences of the properties, on which are installed wooden panels "Road to Hedgehog"blocking the opening and signaling its usefulness.
A project to make Toulouse a city "hedgehog friendly"
The Nature en Occitanie association is therefore looking for volunteers in Toulouse to carry out its project. Of course, it is necessary to be in agreement with his neighbor. Then, "our volunteers are available to visit the premises and decide with the owners on the location of the passage", explain the members of the collective.
About ten "Route à hérissons" wooden panels are already available. The inhabitants of Côté Pavée neighborhood are "particularly welcome because in this area, the ecological corridors are essentially established on private gardens," they continue.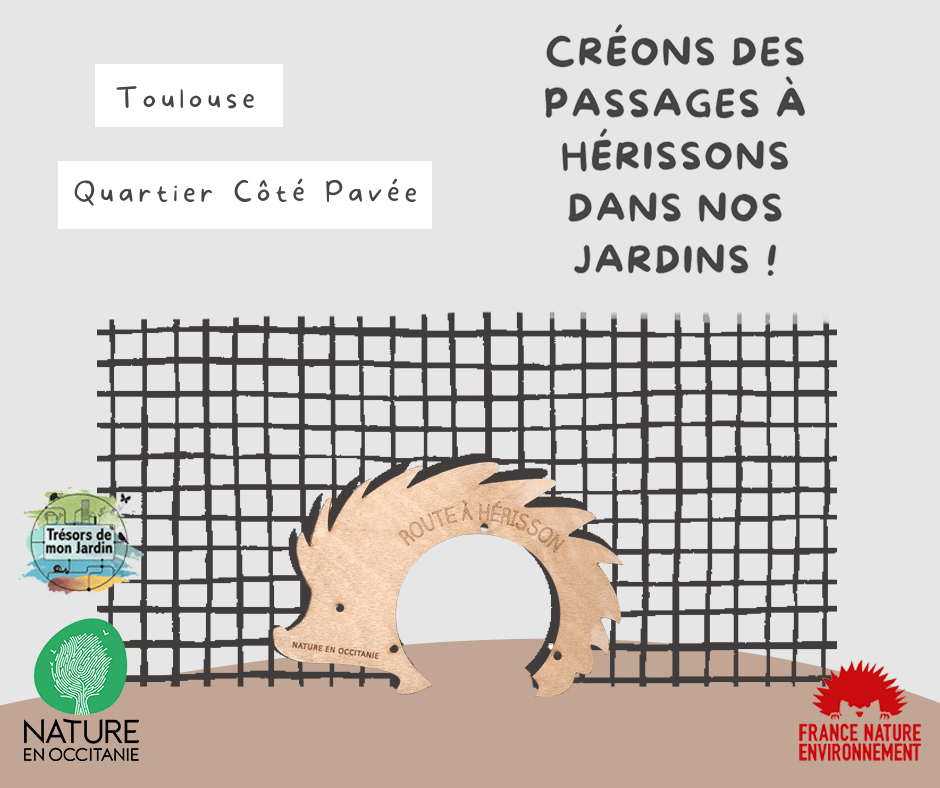 This action, funded by France Nature Environmentis inspired by a project carried out in Caen by the Normandy Mammalogical Groupthrough which more than 80 gardens are connected with openings in fences or garden walls.
A conference to launch the project
A conference is organize Thursday 24 November, at 6.30 p.m., at the Jean Rieux center in Toulouse, for record the launch of the project supported by the Nature association in Occitanie. "Mike, a nature educator, will tell you the secrets of the small spiky mammal, and will give you all the keys to developing your garden as well as possible… or that of your neighbour", detail the members of the collective.
Practical information: Conference at Jean Rieux Center157 avenue Jean Rieux, Toulouse. Online registrations. Information and registration for the installation of "passages à hérissons" in Toulouse at the address: [email protected]