This Saturday, November 19 around 8:30 p.m., Monaco rugby sevens lifted its first championship title France by Supersevens. Gleaned against the Section Paloise, the Béarnais were defeated with a score of 24 to 14. Barbarians, defending champions until then, had been eliminated by Stade Français in the first match. Finalist for the 2021 edition, this title is a great success for the Monegasque team. At the microphone of RMC Sports, Jérémy Aicardi talks about his strategy. Finally, the strategy he advocates recalls the very identity of Sevens: a sport of friends par excellence. After the final, the latter declares:
Over the last two years, out of a fact 7 finals. Compared to last year, I still changed 11 players and there, for the final, I had to call 4 new ones. We trained for 12 days together. For me, rugby only represents 30%, the 70% that matter the most is living together and the understanding between the players. We mostly work off the field.[…] If I show you my game plan, you'll smile. It's a good old smiley with a big smile.
AS Monaco, a club like the others perched on a rock
Little by little, the rugby 7 continues to grow in France. If it is still often considered a summer discipline, it is in November that the final stage of the In Extenso Supersevens takes place. This competition, created in 2020, now offers 4 stages spread over the end of the year. In August, what could be likened to a regular phase takes place in various stadiums in France. During the autumn international truce, the final phase brings together the 8 best teams at the Paris La Défense Arena for an afternoon.
On the first editions, similar players stand out in each edition. So the Race 92, the Section Paloise and the Monaco Rugby Sevens have been presented at least twice on the podium in three editions. This year, we also find them there with Monaco in the lead, Paul in dauphin and the people of Ile-de-France to conclude the march.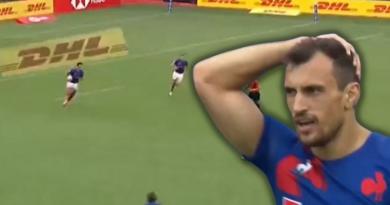 Video. France Sevens. The incredible 95-meter test of the Blues for the bronze medal