BILLA and BILLA Plus are launching two new organic tofu products that come from Austria, from the cultivation of the soybean to the finished, packaged food.
Four Viennese organic farms, in cooperation with 'Yes! Naturally' the project "Wiener Bio-Sojatofu" was launched – with the result that the first organic tofu products from Vienna are now making their way onto supermarket shelves throughout Austria.
The Viennese farmers Stefan Windisch, Stefan Weixlbraun, Michael Niedermayer and the Bio Stadtgut Laxenburg Wallhof were able to harvest around 100 tons of organic soy together in 2021. The soybeans are stored separately by farmer at the company Bio-Agrarservice until they are processed and processed by the Chu family's company "Evergreen", which specializes in sprouts and tofu. The respective Viennese organic soy producer is listed on the product.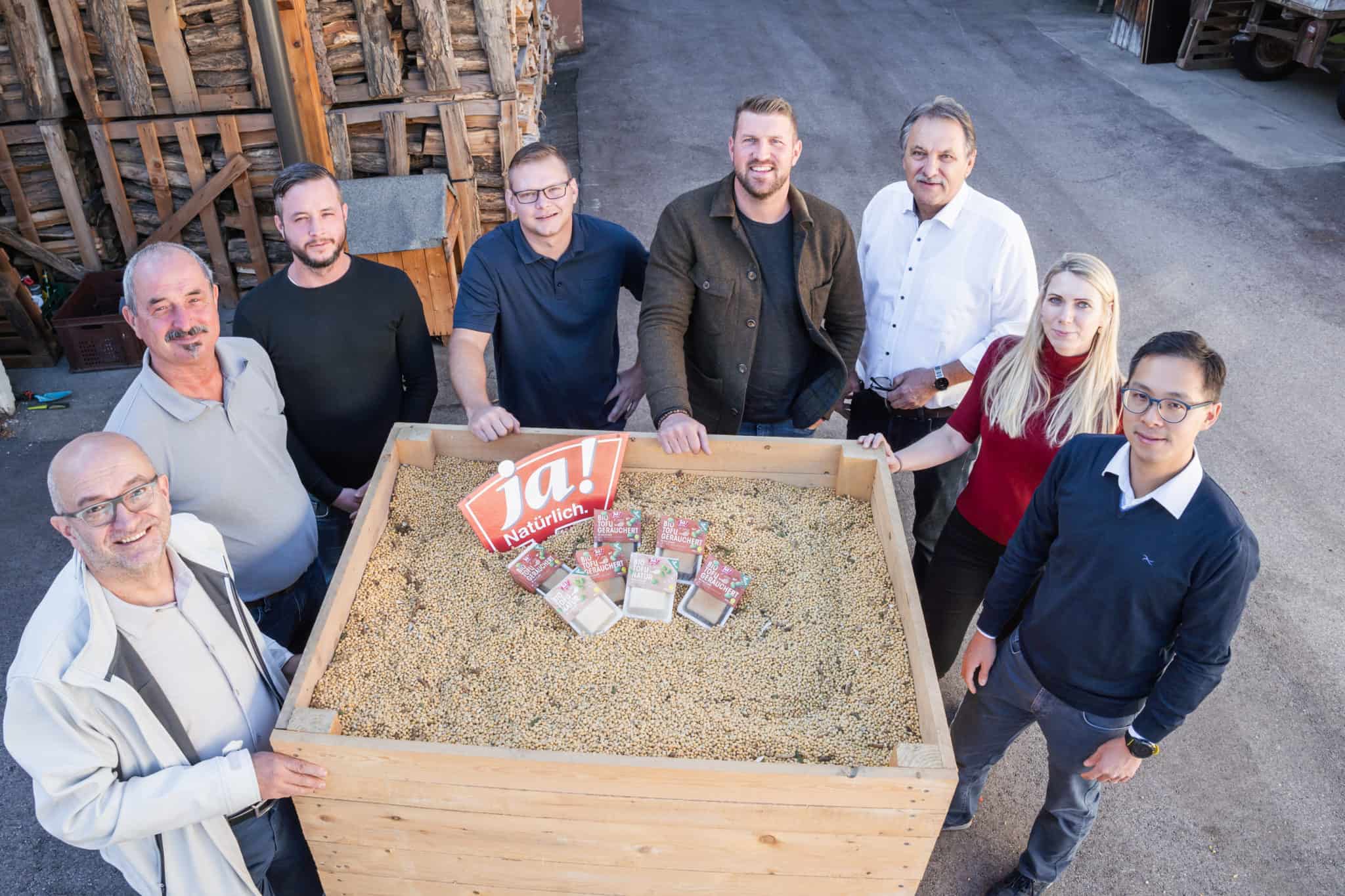 Combination of the highest organic quality and regional origin
The organic tofu products made from Viennese soybeans were developed together and subjected to strict tests. During the "test cooking" with the well-known cook Elisabeth Fischer and the project initiator and chairman of the association "Soja from Austria", Karl Fischer, the prepared dishes were more than able to convince a panel of experts.
For regional comes a tried and tested, excellent quality, the origin also die Yes! Naturally managing director Klaudia Atzmüller and Andreas Steidl were convincing: "We are very happy to be awarded the Yes! Of course, Viennese organic tofu to present a new product that is not only purely plant-based, but also a completely regional product and therefore particularly climate-friendly. This combination of regionality, transparency across all production steps and the highest organic standard is a perfect match for Ja! Philosophy, of course!"
From the point of view of Viennese urban agriculture, the regional value chain is an important factor and the President of the Vienna Chamber of Agriculture, Franz Windisch, is a true fan of soybeans. "For me, the soybean is the queen of protein cultures. It has a particularly valuable amino acid pattern, which is important for the quality of the protein. It has 20 percent soybean oil and at least 40 percent protein – that's a lot. Soybeans thrive in Vienna and the innovative products that are made from them are advertisements for Vienna as an agricultural location. Every product that comes from this can be traced back to the producer, which is also a novelty," says Windisch.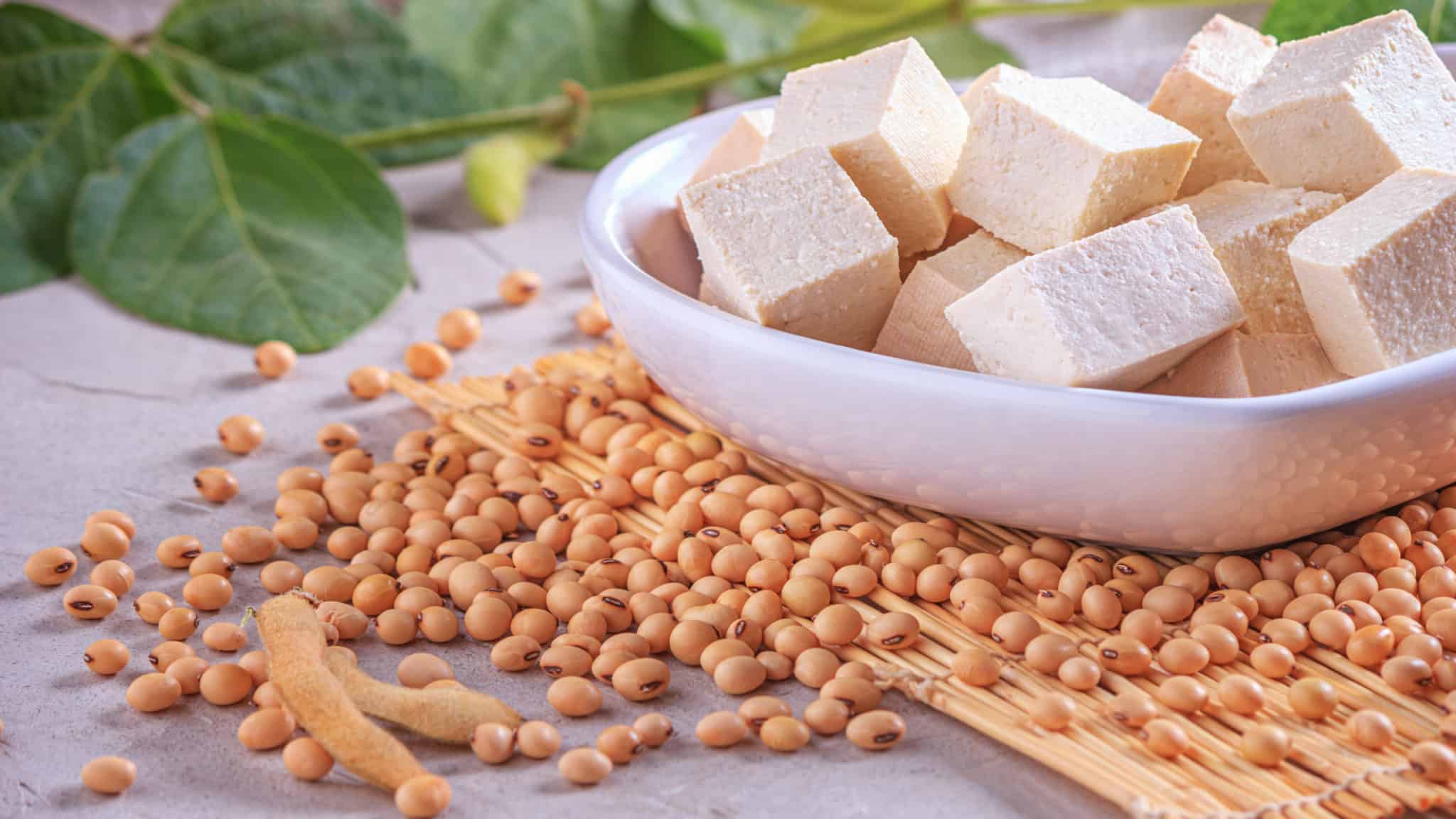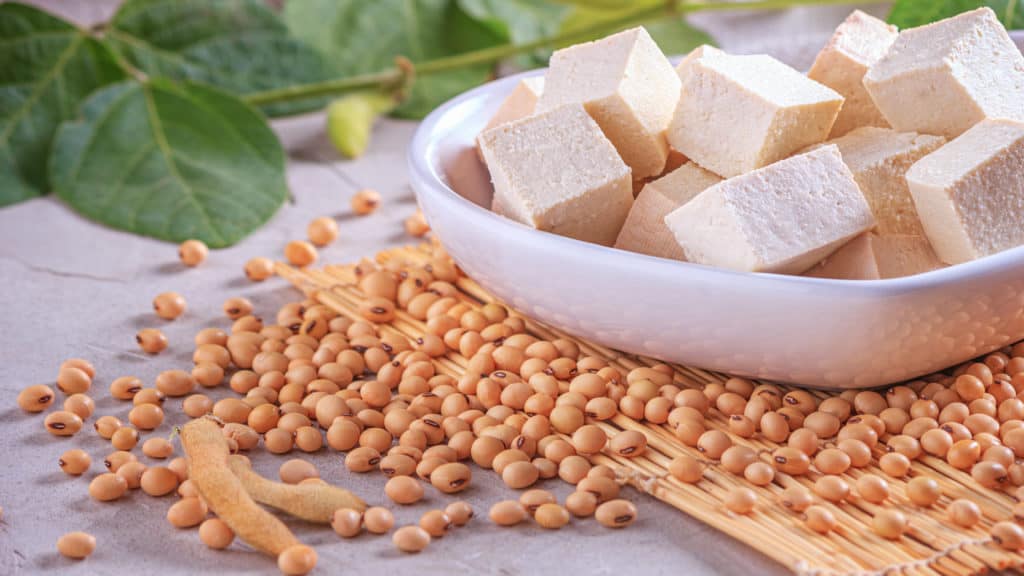 A bean in the fast lane
The Viennese city agriculture relies on regionality, quality and variety. One of the youngest Viennese crops is the soybean, which now occupies fifth place in terms of area, just behind field vegetables, with a cultivation area of ​​214 hectares, of which 90 hectares are organically farmed.
This is no coincidence, because the soybean has many advantages. Not only does it grow reliably, but as a legume it obtains around 80 percent of the growth of nitrogen from the air and therefore does not need additional fertilizer, which has a positive effect on the CO2 balance and at the same time reduces production costs.
Organic cultivation with a lot of work
Between 2018 and 2020, the area used for soybean cultivation in Vienna tripled – and the trend is still rising. There are good reasons for this: Soya grows reliably and in the province of Vienna produces an average yield of around 3,000 kilograms per hectare. In addition, there are still few pests and diseases under which the culture remains. Of course, controlling weeds is a challenge in organic farming. Precise sowing is required here, since weed control takes a lot of effort and is purely mechanical and sometimes even manual. In order to achieve the best yields, WILL also use controlled crop rotation packaging. Soybeans can also be grown at the same location two years in a row, as this causes more nodule bacteria to form in the soil, which bind nitrogen from the air.
Yes! Naturally smoked Viennese organic tofu is only available from BILLA Plus and the Ja! Of course Viennese organic tofu natural available at BILLA and BILLA Plus. More information on this www.billa.at.