Theatre, dance, art and music add color to the "gray" of autumn!
The most important cultural institutions of the city, as well as artistic groups with years of experience, welcome children and teenagers to their spaces, promising a unique experiential educational experience through theater, dance, music, visual arts and constructions.
As the programs are many and of different duration, we present them in two sections, those that have an annual character, from autumn to the beginning of summer, and those that are completed in one or a few meetings.
Annual theater, dance and creative movement workshops
National Theater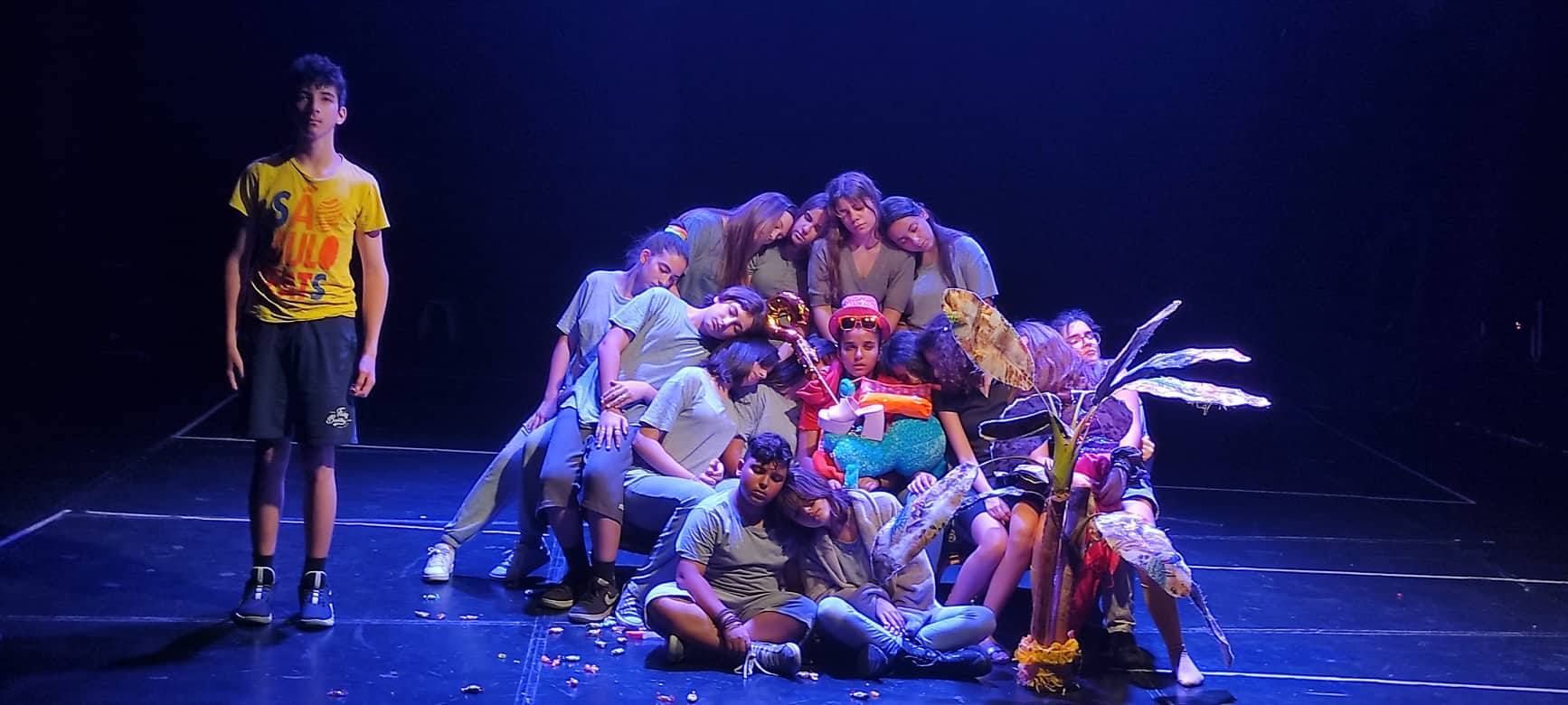 The largest state theater body, presented last week its design this year with the title "We are all different, we are all the same". Its educational programs also move along this axis. The experienced teachers of Ethnikos designed a multi-faceted and extremely interesting program for preschool, kindergarten, elementary, middle school, high school children and young adults up to 21 years old!
As stated by the laboratory managers: "In our workshops we celebrate the diversity of each child in a supportive, creative, collaborative environment. And, continuing our tradition, we place at the center of the theatrical process the participants, the co-creators at all stages of the process, inviting them to seek and overcome their own truth, as pure and authentic as it becomes."
Ages: for children, teenagers and young adults up to 21 years of age
Duration of Workshops: October – June
Information : 210 7001468, [email protected] (22-24 Agios Konstantinos, 10437, Athens)
Detailed program by subject and age here: https://www.nt.gr/el/educ/workshops/forchildren
Plefsis: Creative movement for children and teenagers
A workshop for children, with an emphasis on creative movement and improvisation. Children explore through their movement in space, recognize and trust their physical capabilities, activate their imaginary world and their relationships with the group. Through a framework of specific structured movements that alternate with elements of improvisation and different kinetic stimuli, they acquire a rich kinesiology vocabulary.
The objectives of the activity are physical strengthening through different techniques (modern dance, stretching, yoga, movement games), the cultivation of musicality, rhythm and a sense of balance. Through a pleasant activity they relieve themselves of tensions, realize their position as units in space and at the same time as dynamic and active members of a group.
Ages: for children and teenagers
Duration of Workshops: October – June
Information : 6947864080 – 2106425046, [email protected] (Laskareos 41 Neapoli Exarchion Athens 11472)
Detailed program by thematic section and age here https://www.plefsis-space.gr/el/seminars
Theater Workshop – Xenia Kalogeropoulou: Theater workshops for children and teenagers


The theater workshop of Xenia Kalogeropoulou, the children's favorite and not only, now carries out its programs in the Hill School building. The training programs for qualified teachers of educational activities and include different sections of the artistic (literature, cinema, movement, comics). The children's groups are divided into school classes and have few members.
The philosophy of Educational Drama is firmly at the center. Basic tools are role plays, improvisations, drama techniques, movement, our body, our means of expression.
Ages: for children, teenagers and young adults up to 21 years of age
Duration of Workshops: October – May
Information : only by phone at 210 3249829, 6977843378, [email protected] | Hill School Building (Primary school, from the entrance at 22 Admiral Nikodimos).
Detailed program by thematic section and age here https://ergastiriteatroukalogeropoulou.gr/
Team of the Five Seasons, Sofia Papadopoulou: Theater game for children & teenagers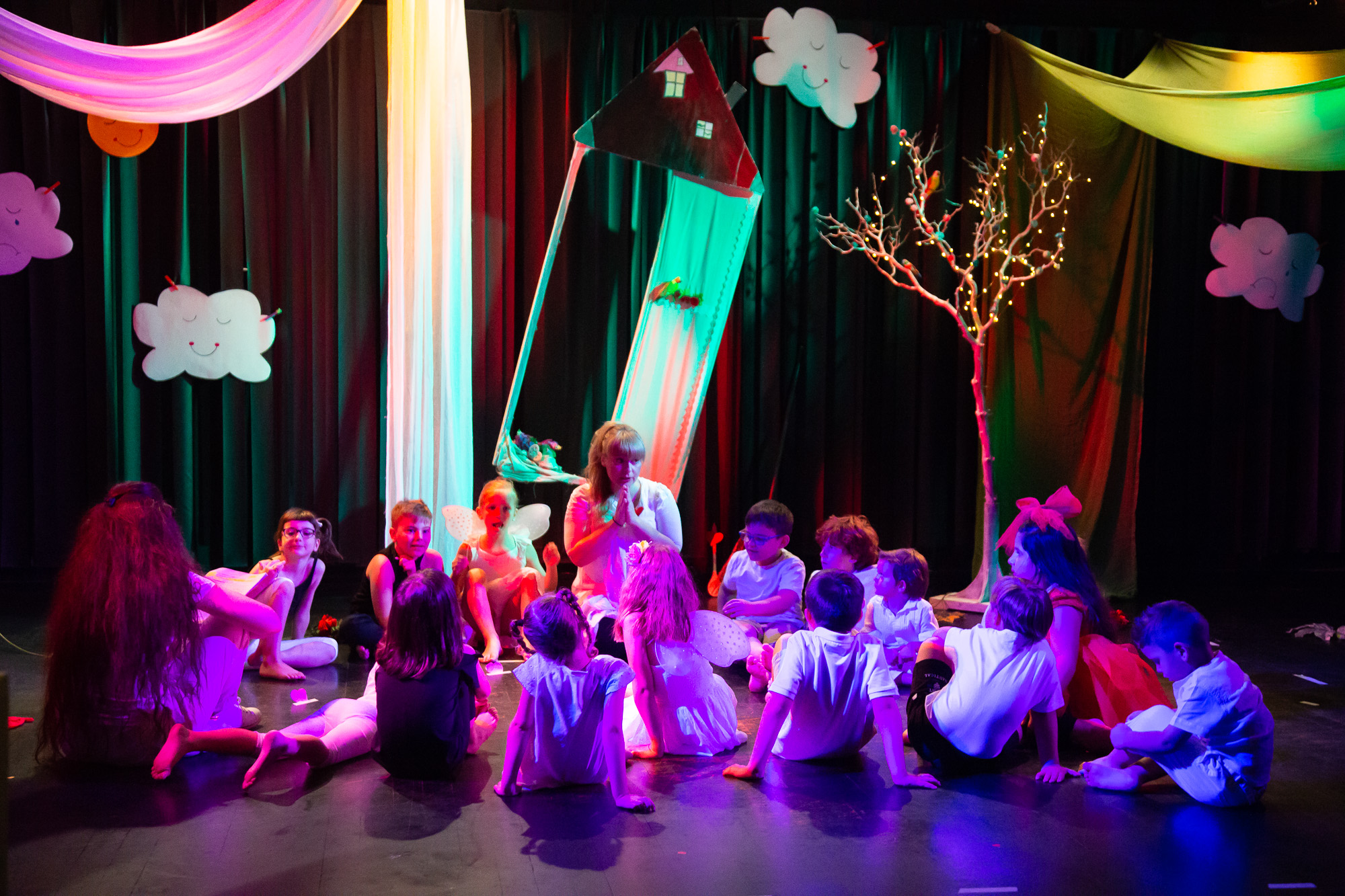 Sofia Papadopoulou, actress, director and animator, aspires again this year through the joy of play and theatre, to give an outlet to children's concerns, which will "enlighten" their mental world, "unlock" their hearts and expressive . within them and will stand on the "paths" of empathy. In the workshops of the Five Seasons Group, housed in Theater 104 since 2014, in a climate of acceptance and encouragement, with teamwork and cooperation (without the stress of rejection, right and wrong) children have the opportunity to "meet" . with their own truth and to unearth their "one", their "unique" self, mobilize coping mechanisms and ultimately find ways to communicate, relate and develop life skills.
Ages: for children and teenagers
Duration of Workshops: September – June
Information : 2121 010582 & 6932 321039, [email protected] (41 Evmolpidon, Gazi P.K. 118 54 Athens)
Detailed program by subject and age:
For toddlers (2.5-5.5 years old) every Friday 17:30 – 18:30 (from 30/9)
For children (6-11 years old) every Friday 19:00 – 20:30 (from 30/9)
For teenagers (12-17 years) every Saturday 12:00 – 13:30 (from 1/10)
Athens Conservatory: Dance department for boys
The high school dance department for boys of the Amateur Dance of the Athens Conservatory is starting its operation again for the school year 2022-2023. The department is exclusively for boys from 9 to 12 years old, without having any previous dance experience. During the year it is taught: jazz, tap dance, hip hop, classical dance with swords. They teach: Mary Kate Sheehan, Aphrodite Verbeniotis, etc.
Ages: boys from 9 to 12 years old
Duration of Workshops: October – June
Information : Dance School Secretariat 2107299294, [email protected] (17-19 Rigillis & Vas. Georgiou B΄, Athens 106 75)
Detailed program here https://www.athensconservatoire.gr
Art workshops
Blue Dot: Art and Communication Workshop
In the center of the workshop there is a column and on it are written the names of all the students, from 2004 when Emilia Banduna welcomed her first students until today. All these students symbolically wrote, each in their own way, the history of the workshop. They offered visuals, their unique ideas, which more or less influenced everyone else. And this, because the workshop relies a lot, not only on the development of visual expression and skills, but also on communication between the children. Some students return to their "home", the small workshop of Pagratio, after years of study and creation, either to show their work to the children or to offer a comic, drawing lesson.
Experienced visual artist and educator Emilia Banduna encourages children to express themselves guided by imagination and freedom, free from stereotypical visual expression. Since 1985 he has been teaching in primary and secondary education. She was a teaching assistant at the Center G. Pompidou – Atelier des enfants and at the Porta Theater Workshop, as well as being, among others, the Artistic Director of the Art Department of D.E.P.A.K., Head of the Network of Art Workshops of the Ministry of Education, Culture, Matisse program- Picasso of the Athens Concert Hall.
Ages: for children and teenagers
Duration of Workshops: September – June
Information : Tel.: 210 70 14 134, 693 27 31 092, [email protected] (Pausaniou 8 & Hironda 16 Pagrati)
Detailed program here https://www.bleutelia.com/
ARTENS
In the painting workshop for children at ARTENS with Evi Peterson, children who will be left free to experiment and overcome their imagination and creativity. We will start with free drawing we promote the free expression and free flow of ideas of children. In addition, we will deal with the practical as well as the theoretical side of the art of painting and paper constructions. The aim of the seminar is to highlight the children's creativity, to familiarize them with various painting techniques and with amazing painters, but above all to develop their artistic nature and their contact with different materials. At the end of the year there will be an exhibition with the works of the students of the Painting department.
Ages: for children and teenagers
Duration of Workshops: November – June
Information : 210 3317312, [email protected] (Bukourestiou 40 – 1st floor, P.O. 10673, Athens)
Detailed program by thematic section and age here http://artens.gr/portfolio-items/zografiki-gia-pedia/
READ MOREMunicipality of Athens: 29 creative learning programs for children and adults in 12 parts of the city12.09.2018
Music workshops
Music Hub: Hub for Kids, Piano music pre-education program for children with pianist and music teacher Maria Bliantsi
It is a teaching method that aims to introduce children to music alongside learning the piano. The course focuses on the exploration of the piano but also on the general development of musical skills in an atmosphere compatible and adapted to the developmental characteristics of each child. The methods are based on modern pedagogical research with material that is constantly renewed and aims at the development of motor and auditory skills as well as personal creation and expression. The course includes individual and group teaching with experiential activities of improvisation, rhythmic and melodic games, illustration of notation with painting, etc.
Ages: 4 to 12 years old
Duration of Workshops: October – June
Information : 210 92 38 990, [email protected] (Ermou 129, Athens)
Details of the program and the application for a trial here https://www.musichub.gr/moysiki-propaideia