His parents gave him up when he was four, and he was placed in foster care. He started working for a friend at a very young age, and today László Rostás, or as he became known on TikTok, Toszy, opened his first pizzeria with him. He told the Haon about the bumpy road behind him.
We visited Toszy in his new place, where he welcomed us willingly with his characteristic smile. As he said, one of his friends and business partner, Ádám Jankuly, found the place where they originally wanted to open a gyro restaurant, but in the end, due to certain difficulties, they opened a pizzeria. They only work with their own recipes, they also make the dough themselves, constantly experimenting with new flavors and textures. Judging by the feedback and the number of pizzas sold, it is a success, as people are literally devouring your food.
It's a tough start
However, things were not always so smooth around the now 24-year-old guy. As he said, he had to start working at a very young age, working in a cinema and as a bricklayer's assistant. His biological parents abandoned him and, as he put it, chose alcohol instead.
"Always here, they didn't bother me." Now they might be in prison somewhere, I don't know anything. Frankly, I don't even care about their fate. In the past, when we were supposed to go to a mandatory visit, I showed up, but they never came. Precisely because of them, because of their attitude, I want to become their exact opposite. I don't drink, but I work with a thousand, I go forward. There have been obstacles, and I could have chosen the easy money many times, but in the end I persevered, and now we run our own place together with my friend. I really know where I came from. This is not a text known from rap songs or movies, I could also give you the exact title. Once I succeed in carrying out my plans and become a role model for young people, I will go back to that place and show the little guys there what my path is, why it is worth choosing a job. My partner is also proud of me, I want to create the right conditions for our life together, for example by buying my own house. He understands this, he sees in me that I collect every day in order to achieve something. If necessary, I plan 10 years in advance, I want to stand out from the rest, he emphasized.
When Toszy was 17-18 years old, with a fresh waiter's exam in his pocket, he started working as a restaurant owner. "Seven years ago, I set off for Siófok with a bag and handed in my CV everywhere to see if I would be hired." Finally, one of the catering units offered me a job, and I am now working in this profession. Abroad was also mentioned, but I don't want to leave here, my goal is for some part of Debrecen to know my name and come to my place for a good meal, he said.
The camp is getting bigger
He started making TikTok videos during his time at one of the kebab shops in Debrecen, and since then he has been producing such views that he has become his own fan base.
– I started making videos as a joke, but eventually I reached more and more people. Some people came from Slovakia and Romania to talk. There were people who asked to meet me on Children's Day – László emphatically, who – in his opinion – Rossz feeds on these kinds of conversations, they kept an 18- to 20-hour working day.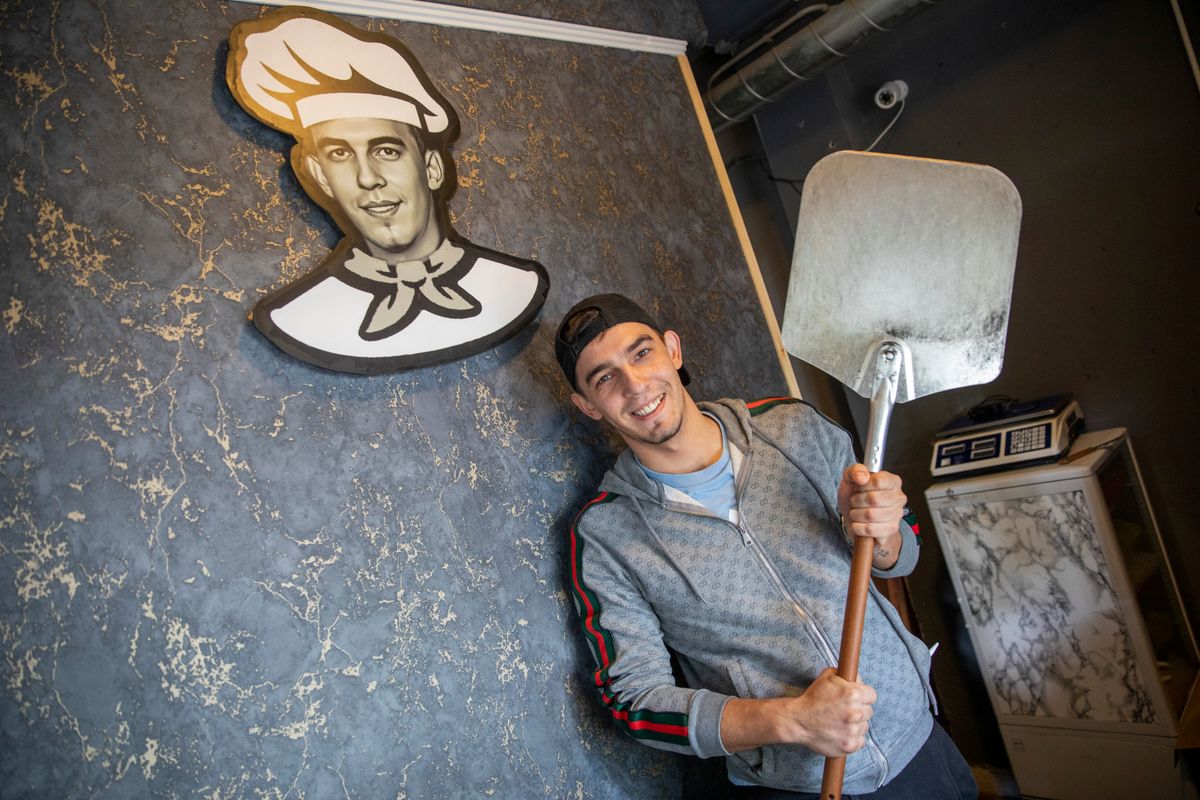 Many of the followers also bombarded the young guy with their support. "Someone wanted to give HUF 10 million as help, but I didn't accept it." Many people came looking for investment purposes, and I politely refused them too. However, I have now received two buffet carts from a friend, which I would like to build nicely next to the pizzeria, with them we could already sell our food in 3 places. Obviously, this is still a matter of time and permissions. We need to find a place for it, I'm working on that right now. I would turn one of them into a real little bistro, with gyros and hamburgers. And the rolling version would be suitable for festivals, he said.
There is no shortage of plans
Toszy has been dancing since she was young, besides catering, this is her other love. He is currently teaching dance to ribbon-stitching classes.
– At the age of seven or eight, I started in a dance team in Böszörmény, then I won a competition in Debrecen, and the organizers (Debrecen Freestyle Dance Club) invited me to join them, where I have been active since then. I will never give up dancing, as soon as I reach a level in the business and see that everything is working well, they will start their own dance hall and team from the collected money, he said.
Until then, the food and the special, typical hospitality will remain. – There are only places in Debrecen where you sit down, read the menu, ask for something and wait. In my case, on the other hand, the menu itself is so talkative that we almost immediately engage in conversation if you order. I believe that communication is the most important thing in hospitality. When I'm in a hurry, my menu talks to you, so to speak. Then, while I'm preparing the food, we can chat for 5-10 minutes, and if I've given you a happy moment, it's already worth it to visit me. I believe in this! – summed up László Rostás Toszy.
PSZ