The Global liveability index, the annual ranking of the most liveable cities in the world, has been released. In 2022 the cities of northern Europe are first.
Is called Global livability index (Gli) and is the annual ranking of most liveable cities in the world. This is a report drawn up by theEconomists intelligence unit which measures livability using various factors such as political stability, culture and environment, education and infrastructure. In first place in 2022 there is Vienna, the Austrian capital that has already won this title in other editions. The Italian cities, on the other hand, are struggling: Milan is the first in the ranking but only 49th. Well all the capitals of northern Europe.
Global livability index: cities that "win or lose" in 2022
The Economist intelligence unit is the financial analysis and consultancy company of the weekly publishing group which is in charge of analyzing the data of 172 cities around the world. Under their lens the parameters of each destination they consider most relevant for modern cities end: thecultural offer e the state ofenvironment citizen (it is a single factor in research and has the greatest weight in research), the infrastructural, educational and health systemthe degree of safety and the political stability. Hence the classification of livability.
In 2022 Vienna is first and to follow we are Copenhagen, Zurich and Calgary (tied third), Vancouver, Geneva and Frankfurt. Europe breaks through, especially that of the north, to keep up with only the beautiful ones Canadian cities, even Toronto which is eighth. It must be said that in this edition 33 new cities have been added, compared to the usual 139 and Kiev has been excluded, which in any case has always been at the bottom of the ranking for years.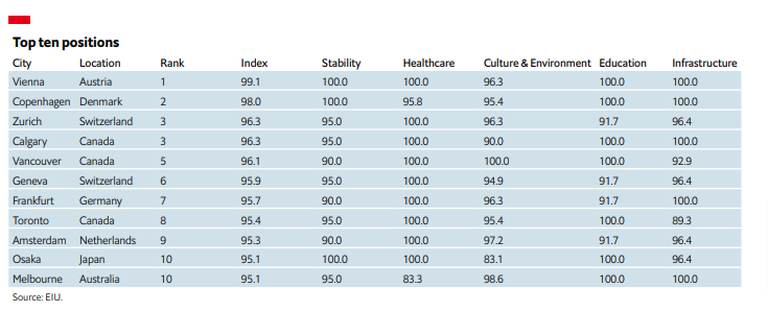 In the last places there are many African cities, while Damascus is in the queue 172. In fact, let us remember, Syria has been at war for more than a decade.

What emerges is also that the end of the pandemic has improved the general situation and therefore the life of those who live in Europe, in one part at least: hit hard more than other parts of the world by covid-19, once restrictions are relaxed and deaths and contagions, the cities of Western Europe have risen.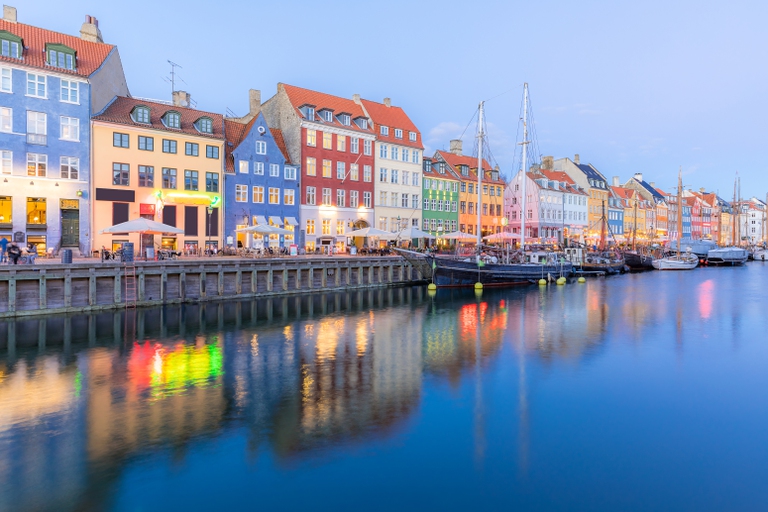 Last year New Zealand tops the list of closed borders that ensured a good management pandemic, has since lost its edge as most restrictions have been lifted.

This work is distributed under license Creative Commons Attribution – Non commercial – No derivative works 4.0 International.