"Masturbation," says Lars Von Trier Screen International when asked how he has spent his free time. "Very much! Masturbation beats movies and literature. That's a tip for your readers."
This is a typically defiant comment from the Danish director, whose horror-comedy TV series sequel The Kingdom: Exodus has shown this week in Venice out of competition.
The The 295-minute project takes place in an ultra-modern hospital in Denmark, where inexplicable events convince doctors that the place is haunted. After the premiere in Venice, it will go to the film festivals in Toronto and New York. Mubi has distribution rights for North America, UK, Ireland, Latin America, Turkey and India.
Von Trier finished work on the series just a few days ago. Earlier this year, he was diagnosed with Parkinson's disease. Speaking via Zoom from Denmark, he is visibly frail and halting in his delivery but he remains a provocateur.
Generally, when von Trier attends festivals, physically or virtually, controversy follows in his wake. The bad boy of European cinema will say something wrong in a press conference or a violent or explicit scene in his latest film will upset the viewers or an actor will attack him in the media. In Venice this week, however, goodwill towards him has been near universal. The Kingdom has generated strong reviews. For once, no one is trying to ban him or his work.
"No, I can't say that I have [noticed]," the director says of the new glow of approval he's currently basking in. "I'm sitting at home, but it's always nice to hear."
In the new Kingdom, as in the original series, von Trier and his co-writer Niels Vørsel take every opportunity they can to poke fun at their Volvo-driving, Tetra Pak-processing, near-neighbors, the Swedes. The Swedish doctor Helmer Junior (Mikael Persbrandt) is at least as conceited and absurd a figure as his father was in the original series.
What does von Trier think of Sweden today?
"I'm quite relaxed when it comes to Sweden," he insists, "My family has always had a lot of contact with Swedes. So do I and I really value the Swedish actors I work with. I agree that I tease Sweden [in The Kingdom] but if you compare Ito with the Danish characters, then they [the Danish] are just as twisted as the Swedish ones."
In the new series, Dr. Helmer finds himself in trouble after making unwanted sexual advances on a female colleague at the hospital. He is threatened with a lawsuit, must consult an expensive lawyer (played by Alexander Skarsgård) and faces professional disgrace if he does not pay compensation to the woman whose fake nipples he so admired.
"I myself am very afraid of anything that takes away freedom of expression," says the director wryly about the culture of interruption that he seems to celebrate. "I can't defend myself. My humor is also sometimes hard to understand. What can I say? I haven't heard the reaction from any Swedes. [But] maybe there will be a war between Denmark and Sweden. It might be interesting to see who will go on the Russian side.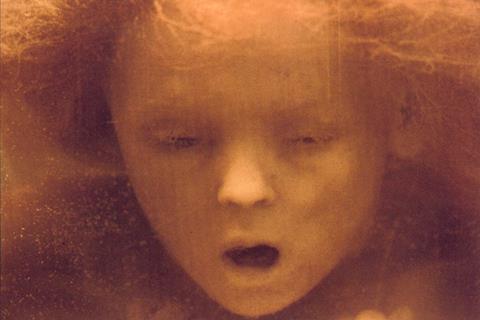 The Kingdom: Exodus was made through Zentropa, the production company founded by von Trier and producer Peter Aalbæk Jensen back in 1992 and which has survived and largely thrived (despite some rocky times) ever since. When asked how he wants Zentropa to develop now, he parries the question.
"Zentropa has always been Peter's child. What I appreciated about Zentropa was that it allowed us to do with my films almost whatever we wanted… I have no great admiration for production but it seems that after Peter and I started showing ourselves very rarely at Zentropa, production has gone up and quality and everything has gone up. [But] I hope there will still be a benefit to the company."
Future plans
Just finished The Kingdom, von Trier is determined to continue working. "I know that if I find the right idea it would be a pleasure to write anyway. I've always thought that shooting a film is really hard work, but if it's something you've written, you're very specific about what you want, so it can be very satisfying to direct. I also like working with actors. I guess that's what I'll be aiming for now. But yeah, I'll take a couple of days off first."
Von Trier was a pioneer with The Kingdom, directing a high-end, hugely ambitious European TV drama series long before the arrival of streamers made such projects commonplace. However, he insists that he prefers his work to be seen on the big screen.
"I don't know how it is in other countries, but in Denmark [cinema] screens are disappearing more and more," sighs the director. "People have stopped going to the cinema. For me, a real movie was a long movie, three or four hours. It was always with high expectations that you went there [to cinemas] and watched movies… I can understand why directors would want to make things longer [for TV] because they will have more time to develop their characters, but I, for the most part, made feature films as you know."
Von Trier's international success with films such as Breaking The Waves, The idiots and Dogville changed the Danish film industry and opened opportunities for other directors to flourish. But ask him how he views young Danish film today and he tells you about his own family. "All four of my children want to make films. I told them all, oh please don't. When I started, there were five directors who could make a living at it [the film business]. There was always the expectation that when the equipment got cheap enough and good enough, something amazing would happen on film – but I haven't seen it or heard of it. They have to do their own thing, the new generation."