At its meeting, the Cabinet of Ministers adopted new sanctions that apply to 99 individuals and 178 legal entities, including the daughter of Russian President Vladimir Putin.
It was reported press service Ministry of Reintegration.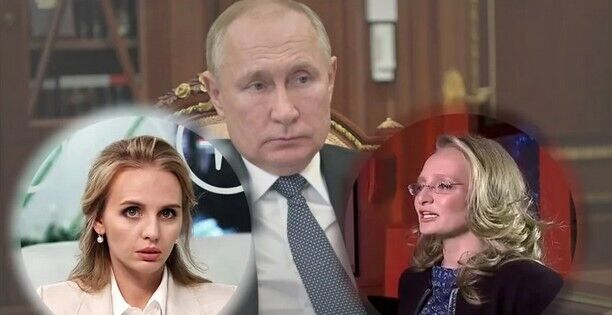 It became known that it is about Russian enterprises of the military-industrial complex, officials of the national banks of the Russian Federation and Belarus.
Daughters of Russian President Vladimir Putin await the list of persons who have come under strict restrictions.
The sanctions included companies and a private state that contributed to the aggression of the Russian Federation against Ukraine and helped the aggressor bypass previous sanctions. in addition, it is about Sernia Group, which helped Russia supply microelectronics products for the needs of the military industry.
In addition, sanctions were imposed against the Russian TV company "Tsarhorod" and companies engaged in mining for the benefit of Russian industry.
The Ministry of Reintegration emphasized that sanctions are applied by Ukraine synchronously with partner countries.
After all, Great Britain expanded the list of sanctions against Russia and added 42 new items to it. The restrictions include a travel ban and asset freeze imposed on several governors of Russian regions. Now 38 heads of Russian regions have been entered there: for example, the head of the Vologda region Oleg Kuvshinnikov, Kaluzya – Vladyslav Shapsha, Voronezh – Oleksandr Gusev, Lypetsk – Igor Artamonov, the head of the Republic of Yakutia – Aysen Nikolaev.
Read more current news about the war in Ukraine in our Telegram channels.