Allergies make their daily lives miserable for hundreds of thousands of people in Budapest, and according to the data of the National Public Health and Medical Service (ÁNTSZ), the number of patients increases by 3-4% every year. Last year, the administration of the capital city launched the "Wildflower Budapest" program, within the framework of which 32 "bee pastures" have been created so far – weeds have been allowed to grow in Hungarian. These neglected areas, which have been renamed "wildflower restaurants", are more likely to be home to wild grass and they are like flowers loved by bees Metropolitan in many places in the capital city, we saw a neglected sea of ​​weeds, where – due to the obligation to mow here or there – the ragweed often grew undisturbed. The insidious, undemanding weed is apparently resistant to drought, and in some places half-meter tall and flowering plants have been found.
Anyone who does not mow it can be fined 5 million
The regulations have recently been tightened and the July 1st grace period for the protection against ragweed has ended. In other words, this year, the owners must ensure that the flower buds of the ragwort are maintained on their properties, and then they must maintain this state. It is worth paying attention to our own garden or plot, because if weed grows and we fail to mow it, we can expect a fine ranging from HUF 15,000 to HUF 5 million.
The ragweed allergy symptoms
The typical symptoms are: runny nose, nasal congestion, sneezing, itchy nose and eyes, tearing, sneezing, cough, fatigue. Research has shown that pollen sensitivity makes you more susceptible to coronavirus infection, which also attacks the respiratory system. In order to alleviate the symptoms, people with sorghum allergies should visit their doctor. Antihistamine tablets, nasal sprays and immunotherapy are available for treatment.
Myths about ragweed
The National Center for Public Health (NNK) draws attention to the possibility of reducing symptoms, information about allergies to pollens, and the distribution of misconceptions about wild grass with informative materials. The most common misconceptions and their refutations:
– The immunotherapeutic effect of teas and tablets containing ragweed has not been proven. Immunotherapy is carried out under the supervision of a specialist, with strictly controlled drugs.
– Eating the leaves of ragwort does not reduce allergy symptoms, but can lead to brain and kidney damage.
– Fenugreek does not cure skin diseases, but it can cause allergies and dermatitis.
– It has not been scientifically proven that ragweed allergy can be treated with the milk of goats that consume ragweed.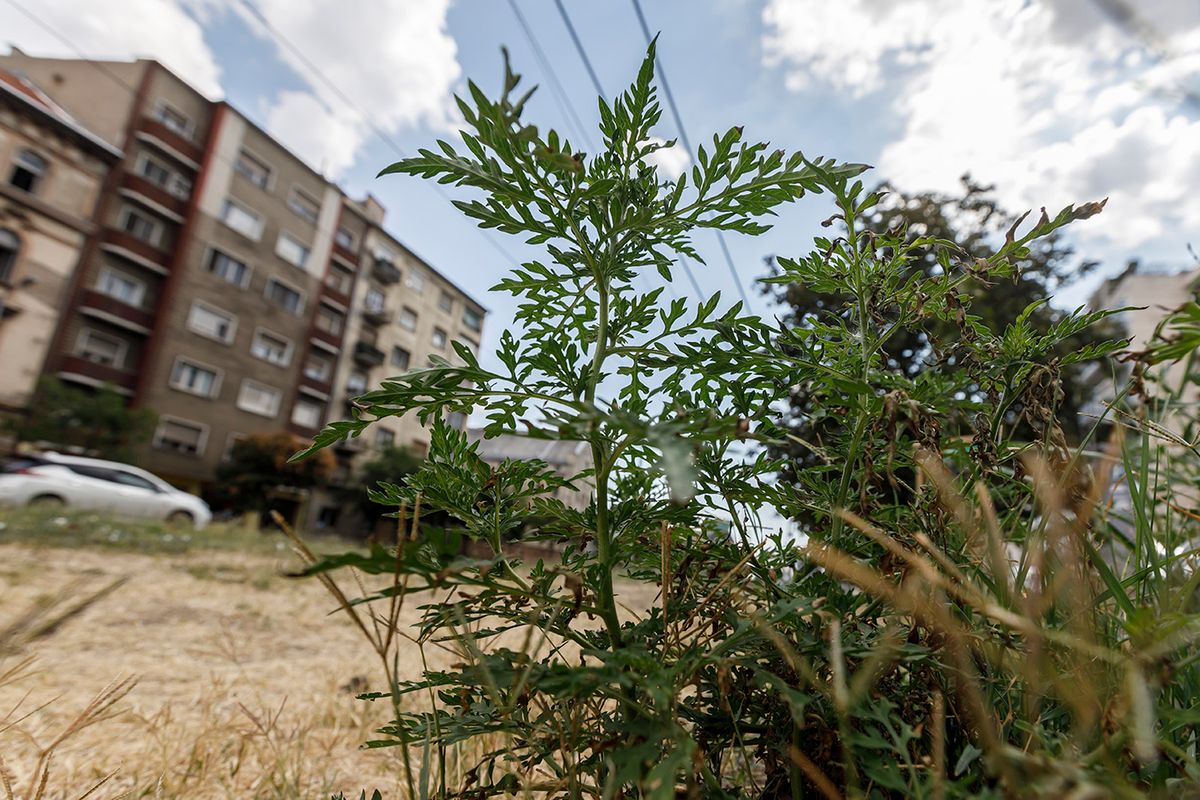 People with allergies can find information here
The daily and hourly map forecast of the ÁNTSZ's Ragweed Pollen Alarm System (PPRR+) will also help allergy sufferers this year, knowing the season's development, who can prepare for the symptoms and treat them.
You can make a report here
After registration in Nébih's Weed Reporting System (PBR), anyone can report the area infested with weed that they have discovered, thus enabling successful detection and protection. Pictures can also be attached to the announcement. After the notification, the authority takes action.