In Pas-de-Calais, a young schoolgirl has been following the training of young firefighters for two years. In France, nearly 30,000 girls and boys, aged 11 to 18, make the same choice as her.
Klara puts on the uniform twice a week. For two years, the young 14-year-old schoolgirl has been learning the basics of the firefighter profession in Lumbres, in Pas-de-Calais.
A passion-legacy. In the family, the uniform has been passed down for four generations. It is therefore quite naturally that she enrolled in this training as a young firefighter (JSP).
A dozen young volunteers
In the barracks, Klara exercises with a dozen young volunteers aged 13 to 17. The days of training, the exercises follow one another, the jargon of the soldiers of the fire too. But not enough to disconcert the young girl.
That day, Klara learns to handle the fire hose. The instructor gives his final recommendations to the schoolgirl. Her first steps are hesitant, but she rectifies the situation very quickly, activating the jet of water in stride.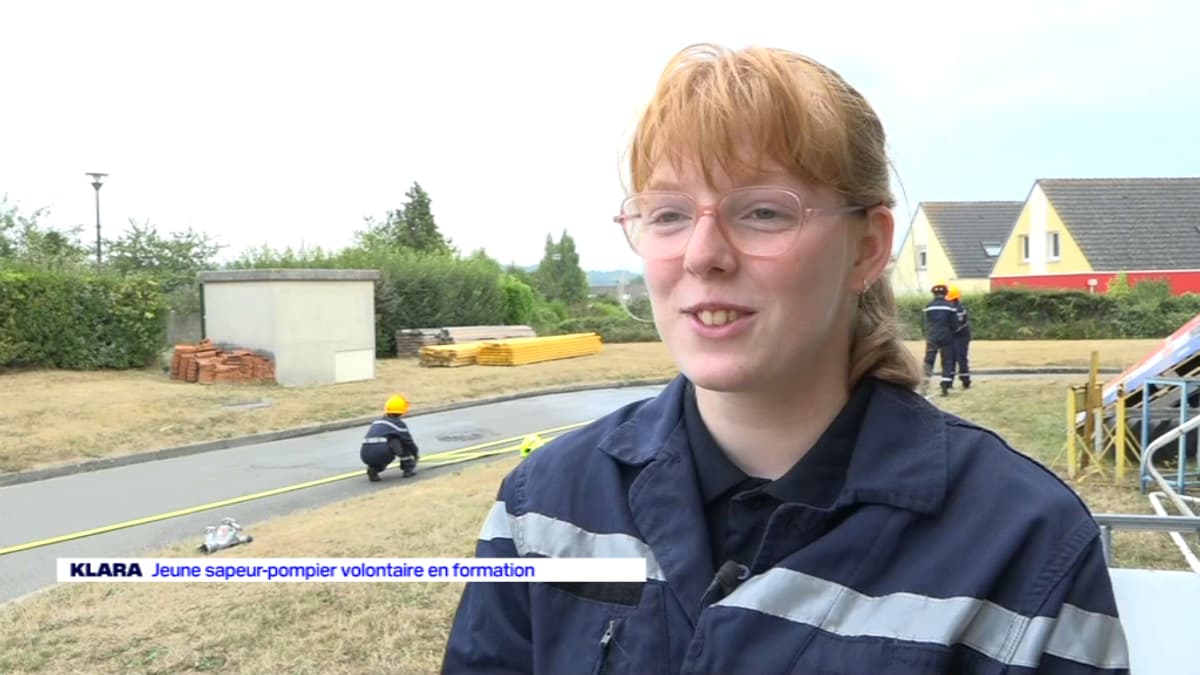 "My favorite thing is to open the spear, to see the water," says Klara. He still has two years of training before venturing into the field. But, she already sees herself there.
"Even if it's not really fire, I know it will be more and I will be very proud of myself", smiles the young girl.
"There is a conviction, a desire"
His father, Ludovic Papega, himself a volunteer firefighter captain, does not hide his pride. "To see her do that, it's still an emotion. In everyone's imagination, the cheerleader must be a superhero, a muscular person… Well no, not necessarily", he argues.
In France, nearly 30,000 girls and boys follow the training of young firefighters. And according to Sébastien Lefort, animator for the JSP in Lumbres, the youth is more than motivated, and the next generation trained. "There is conviction, desire, he concluded.