At the weekend, the new round of SailGP will be sailed in Denmark. Kevin Magnussen got to steer the Danish «Rockwool» during trial sailings.

The Danish Formula 1 driver Kevin Magnussen drives for the Haas team, and has fifth place as his best this year's season, and is the team's best driver. SailGp is ​​set up much according to the Formula 1 recipe.
Experienced sailor
– I have sailed a lot, but never anything like this: We were up to 75 km/h, and previously I have never sailed over 30. It is absolutely crazy to experience how quickly the boat reacts at this enormous speed, Magnussen said after the sailing. Magnussen himself has an X4.0 from X-Yachts.
– We showed well that Kevin was a skilled sailor, but that he was really ready to give gas in an F50 was clear to see. He has a golden «Touch» on the steering wheel, says Nicolai Sehested, who usually steers «Rockwool».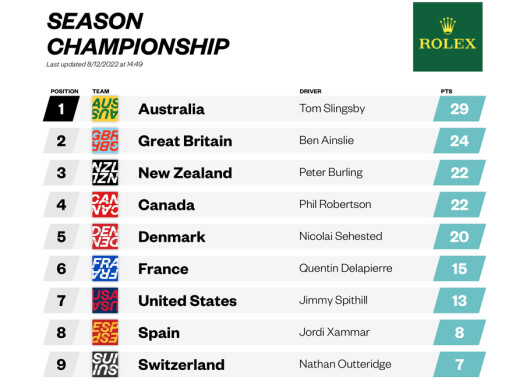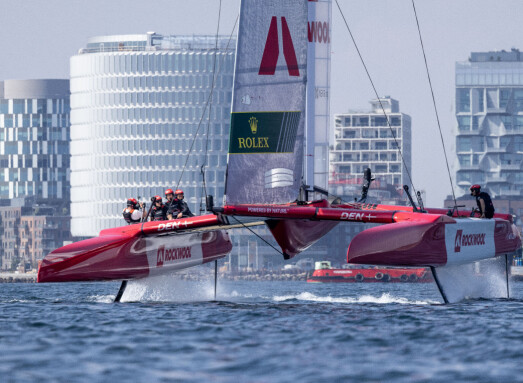 Denmark's trip
Denmark with "Rockwool" was sent into the SailGP circus and was initially a full list. This year they have sailed better, and are in fifth place after three rounds. During the previous rounds in Plymouth they reached the final for the first time, finishing third, beating Ben Ainslie in the English team, Phil Robertson in the Canadian team and Jimmy Spithill in the American team.
Nicolai Sehested and «Rockwool» probably have ambitions for a new final place.
New for this round is that Nathan Outteridge is stepping in as skipper of the fresh Swiss team. Outteridge was previously skipper of the Japanese team, which has taken a break.