Inflation in Bulgaria continues to accelerate and will reach 17.3% on an annual basis in July 2022, according to the data of the National Statistical Institute (NSI).
The consumer price index in the country has not stopped increasing since the beginning of the year. For comparison, annual inflation reached 16.9% in June, 15.6% in May, 14.4% in April, 12.4% in March, 10.0% in February, and 9.1% in January.
This is the highest level since May 1998, when creation reached 18.8 percent. This means that inflation in Bulgaria is at a 24-year high.
Methane rose in price by over 25% in just a few days and is already the most expensive fuel in our country
The price of compressed natural gas increased to BGN 4.66 per kilogram
According to national statistics, monthly inflation amounts to 1.1. per hundred. If we look in more detail, we will notice that basic foods are cheaper most significantly. Such a product, for example, is "Dobrudzha" bread, which has become cheaper by 10.1%, as well as typical and rye bread – the price of which has fallen by 10.8%. White bread is also cheaper by 9.1%, and flour is cheaper by 5.8 percent.
We remind you that bread prices were reduced by 20% after the adoption of the zero VAT rate for bread and flour at the beginning of July. The measures were proposed by the former Minister of Economy and Industry Kornelia Ninova.
The biggest reduction in price can be seen in the so-called seasonal fruits and vegetables, such as peaches and apricots – with 23.6%, other fresh vegetables (green beans, zucchini and eggplant) – with 16.0% and potatoes – with 12.3 percent.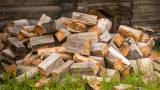 Firewood went up in price by 100% and costs BGN 180 per cubic meter (for now)
In addition to being more expensive, chainsaws also turn out to be a scarce commodity
In just one month, air transport has risen in price by 31.7% on average, bus – by 2.5%.
However, a decrease was recorded in the price of diesel fuel – by 2.2%, of A95H gasoline – by 3.1%, and of propane-butane – by 21.3 percent.
NSI also reports that thermal energy for water heating rose in July by 24.5 percent, and central gas supply – by 16.2 percent. Wood for heating is more expensive by 9.2%, and pellets by 8.9%.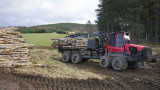 How much does firewood cost from state forestry warehouses?
There are four options for purchasing wood from state-owned enterprises