Steve Mandanda came close to the red card this Saturday, during the Ligue 1 match between Monaco and Rennes. Author of a contentious exit on point on Breel Embolo, the Rennes goalkeeper caught up just behind by taking out the penalty from Alex Disasi.
Head down, he went to see the referee to exchange a few words, while several Monegasques surrounded the man with the whistle demanding an expulsion: Steve Mandanda probably knew, at that time, that he had just escaped from little to red card. The VAR will ultimately not correct the decision of Jérémie Pignard.
>>> the live-text between Monaco and Rennes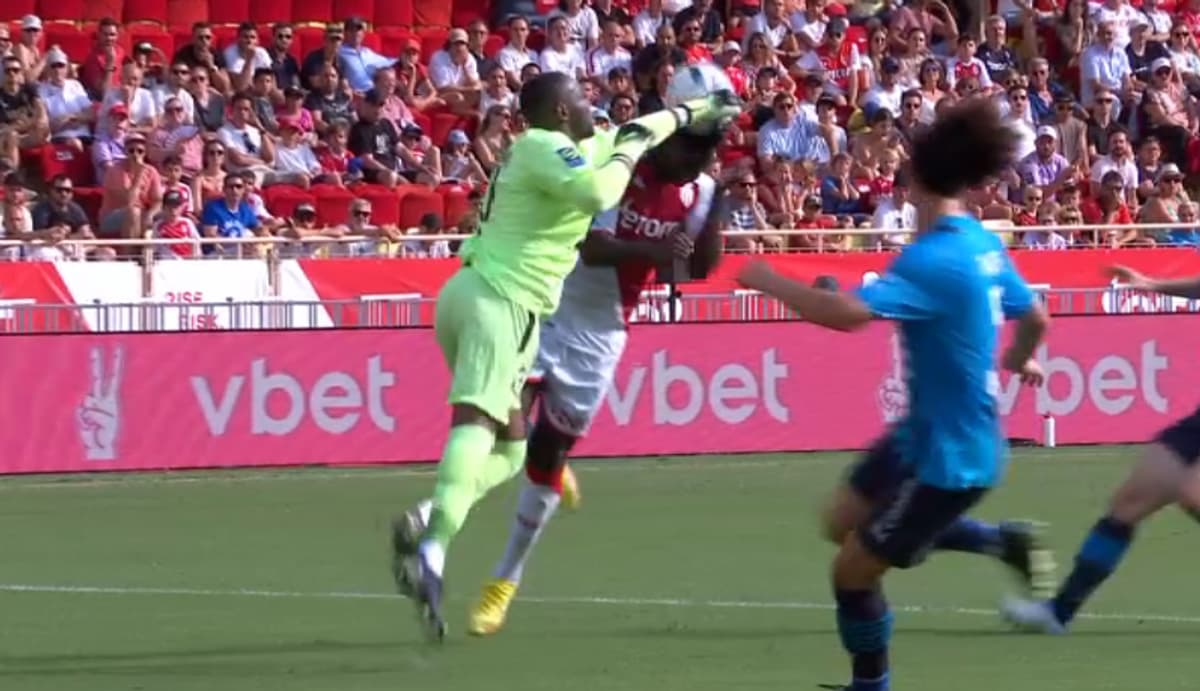 The Stade Rennais goalkeeper, who arrived free this summer from OM, signed a very contentious outing in his area, in his fist, pushing the ball away before colliding quite violently with the head of Breel Embolo, who collapsed to the ground.
He comes out on the ball first
Should we show the red card for Mandanda? Some may compare the action to the very dangerous exit of Anthony Lopes in the opening match of the season between OL and Ajaccio. It seems quite obvious all the same, in the case of Rennes, that the goalkeeper goes well on the ball, without intending to make a mistake. Moreover, he touches the ball before hitting his opponent.
"He could deserve a red card but when you see the action well, Mandanda follows the ball with his eyes and does not see Embolo coming. The same for the player, he looks where the ball is going. From there, there is a shock which is terrible", summarizes Manuel Amoros on RMC. The involuntary nature of the gesture and especially the fact that it comes out well on the ball will undoubtedly have made it possible to avoid the worst sanction for Steve Mandanda, who received a yellow card. Behind, the goalkeeper caught up … by taking out the badly taken penalty from Axel Disasi. Note that Mandanda came out at halftime.