Route: 15 km
Driving time: 1:30 a.m
Difficulty: light
Terrain: cycle paths, side roads
The most important: swimming in Kojetice
Scooter: Crussis Urban 4.2
The Kojetice quarry can be reached on cycle paths in Prague and on secondary roads and country roads in Central Bohemia.
The water here is clean until the end of summer. Nevertheless, even on hot days, only a few people swim here.
Natural bathing without noise and services
There is no sand or grass on the shore, but small, sharp gravel. You can enter the water over small rocks. There is no pub or shop in operation in the village of Kojetice. You won't find a kiosk or a bar in the sandpit. You park behind the cemetery a few meters from the water.
It seemed to me that the swimming offered here is big, but it is the opposite. It means that you probably won't meet groups of screaming children, groups of grumpy teenagers, and upset families at the water's edge. You will enjoy swimming, sunbathing and peace.
KOUPÁNÍ.cz: Kojetice Sandworks
Stone quarry
Aggregates were mined in the quarry near Kojetice – rubble, siltstone, slate and cobblestone. A low ridge rises from the Polaba plain, which has been partially excavated. In its place today is the Kojetice bathing sand pit (so it should be called the Kojetice gravel pit).
We have been going to Kojeice to bathe for many years. We leave from the Letňany metro station, where you can get to Lítačka by scooter
ROUTE: Explore the entire route on Strava.com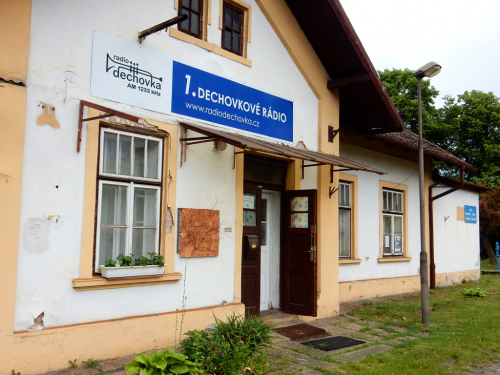 On a scooter from Letňany to Kojetics
From the Letňany metro station, we head along the A44 cycle path in Tupolevova Street to the nearby Letňany Exhibition Centre. We connect to the A27 along Beranových Street and Toužimská Street. We will pass the park and find ourselves in Čakovice on Náměstí Jiřího Berana. We follow cycle route 8100 along Bělomlýnská Street to Třeboradice and Hovorčovice.
We will pass through the village along Hlavní ulica, better along the right sidewalk, because there are no bike paths here. A slight long descent through the tree line will lead us to Měšice. The English castle park and the castle building itself are worth a visit.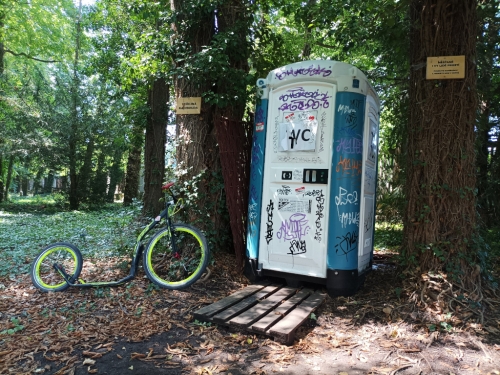 Former rococo mansion Nostic – Rieneck serves as an oncology hospital.
By the way, the first lightning rod installed in Bohemia in 1775 according to the design of the future American president Benjamin Franklin can still be seen on the roof of the castle.
In the years 1776-1785, the father of the Czech national revival taught German at the castle Josef Dobrovský.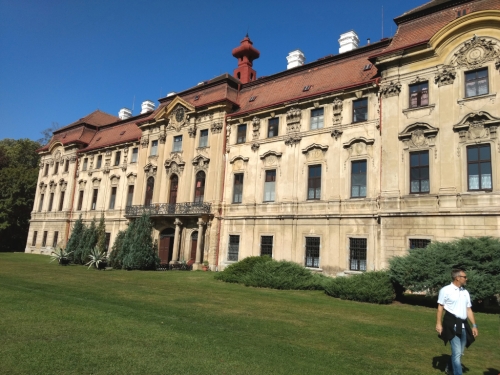 From the Měšice castle, we keep to the right side of the railway, pass the station on the platform, continue along an inconspicuous path just next to the tracks, which will shortly lead us to a green tunnel, which is formed by ablaze fruit trees – apple trees, plum trees, pear trees and various types of mirabelle. The trail heads along the underpass under the railway and brings us to Zlonín to the train station.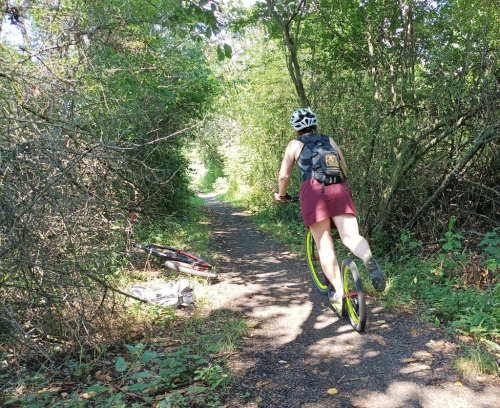 After Hlavní ulica, we pass Zlonín to the right to Republiky avenue. The trees are planted here like they shoot along a dirt road. At the edge of the forest, the path narrows to a path and climbs slightly to Kozinec Hill. Between small rocks, we descend to Kojetice to the church of St. Vitus. In front of it, we dodge the traffic following the green tourist sign on the gravel road to the cemetery. Finally, we descend steeply along the stony path to the Kojetice quarry to the water.
Clean water, fish and jellyfish
Pike, catfish, other fish and fry live below the surface. However, fishing is prohibited here. The fish can thus be admired mainly by divers, because the depth of the flooded quarry reaches 5 to 8 meters, depending on the amount of rainfall.
When the water warms, it is possible to observe the tiny freshwater jellyfish Craspedacusta sowerbii just below the surface. On colder days, they live at depths of around five meters. These almost transparent, not very large aquatic organisms are relatives of sea jellyfish. They reach a size of only a few centimeters.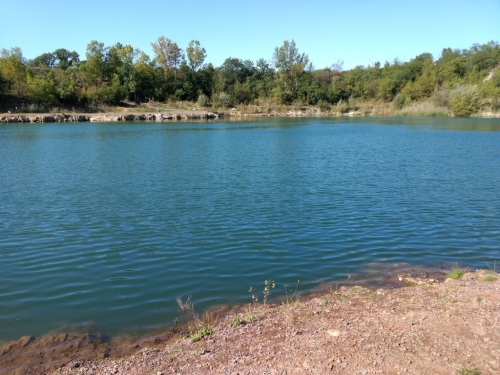 Returning by train is complicated this year
After bathing, we can return to Letňany by the same route, or extend the return by long descents through the city down to the metro to Hloubětín, Vysočany, Libně or even to Holešovice.
If we don't feel like pedaling or bouncing around on a scooter anymore, we go down the forest road along the green sign for 2 km to Lobkovice for the train, or continue along the blue sign for another two kilometers to Neratovice station.
Attention! The railway line Neratovice – Kojetice – Zlonín – Měšice – Hovorčovice – Čakovice – Kbely – Satalice – Praha Vysočany is out of service this year. The tracks are torn up and the station is being reconstructed. There are buses instead of trains and they don't take bikes or scooters.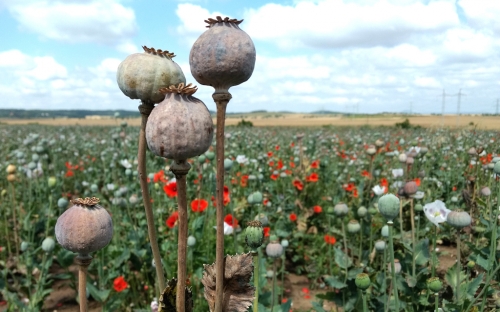 How to return to Prague along your own axis?
If we have the will and strength, we can return to Prague after its many variants. At first, we use secondary roads, and the closer we get to Prague, the more cycle paths there are. However, we have to take into account that if we are mainly uphill in the morning, now we will go uphill.
For example, there is a return route via Předboj (the pub has become very expensive), Bašť (fruit is just ripening in the alley above the villages), Pakoměřice (the Nostic family came from here, who later built the castle Měšice), Březiněves, Ďáblice na Prosek.
Or via Mratín, Brázdim, Miškovice and Kbely to Černý Most.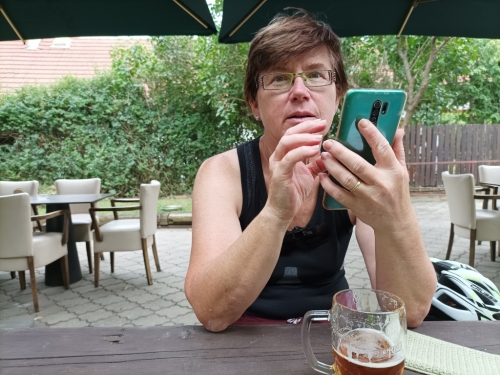 Recommended equipment
Scooter or trekking bike, sport shoes, cycling clothing, cycling gloves, helmet, blinker, bicycle light, sports glasses, functional clothes, light windbreaker, smart watch, map, cell phone, first aid kit, insurancemoney and documents, cycling backpacktools and gluing, pump, bike lock, compact camerafood and drink. Bathing suittowel and sun cream.
View location Scooter – Scooter on a larger map
Swimming in Polabí
Malvinas: Blue water and blue sky
Sand pits between Brandýs, Kostelec and Neratovice
Searching for crystal water in the sand pits from Pardubice to Kolín
Last swim near Neratovice
Pure swimming in the Kojetice sand pit
Swimming in the Podebrady and Sadská sand pits
The cleanest swimming in the Doubrava Kostomlátky sand pit
Along the Elbe on a scooter to Stará Boleslav
Swimming between Mělník and Roudnica
Chrástnice quarry, the last swim?
Unique local history from Prague to Elbe to Tišice
Kokořínské on a scooter from swimming pool to swimming pool
You can no longer bathe in the Kopa Ovčary sand pit

Check out a suitable route for scooters: Divoká and Tichá Šárka (Prague), Along Botič (Prague), Slopes from Petřín (Prague), Strahov and Letná (Prague), Stromovka (Prague), Štěrboholská cycle path (Prague), Swimming in Hostivař and Uhřínevsi (Prague), Vltava cycle path – Part 1 (Prague), Drahanské údolí (Prague), Hanspaulka – Garden City (Prague), Dejvice – Hrdlořezy (Prague), Hradčany – Charles Bridge – Old Town Square (Prague), Four Ports (Prague), From the Southern Town to Vltava (Prague), From Zličín to Berun (Dobřichovice), Northern surroundings of Prague (Čakovice), Along the Elbe to Brandýs (Neratovice), From Prague to Polabí (Neratovice), Around the Košátecký stream (Mladá Boleslav), Through Lidice to Prague (Kladno ), From Slané to Prague (Slaný), Kokořínsk from swimming pool to swimming pool (Mělník), Kokořínsko from the north (Štětí), From Ještěd to Mnichova Hradiště and From Ještěd to Liberec and Ještěd ridge (Liberec), From Prague to Harcov (Liberec) , Along the Sázava to Týnec (Poříčí), Kopanina and Frýdštejn (Bohemian Paradise), Sobotka – Mnichovo Hradiště – Krnsko (Bohemian Paradise), Malvín y (Čelákovice), From Jizera to Bohemian Paradise (Mnichovo Hradiště), Along the Jizera to Svijan (Mnichovo Hradiště), Hradecké lesy (Hradec Králové), Veselské sand pits (Veselí nad Lužnicí), Kojetice sand pit and Kojetice quarry (Neratovice), Mydlovar Castle ( Nymburk), Along Ohře to Lokte (Karlovy Vary), Bolevecké rybníky (Plzen), From Rakovník to Prague (Český karst and Křivoklátsko), Oppidum Stradonice (Nižbor), From Brd to Zdic (Jince), Salt chamber (Mondsee), Hochkönig (Bischofshofen), Elz Castle (Rhineland), Podél Smědé (Frýdlant), Viničná cesta (Hejnice), Praděd and Dlouhé stráně (Jeseníky), Lakes Kozielno and Topola (Paczków).
Also let us know about your favorite places or routes, we will be happy to publish them. E-mail: [email protected]