The official premiere of the new Strela SUV, which Western media journalists nicknamed the Russian Hammer, took place in mid-2021. Then it was announced that the joint development of the "Military Industrial Company" and the "Design Bureau of Youth" could serve as the basis for a family of off-road vehicles. On the eve began to learn about it new details.
The length of the new "Russian Hammer" should be 5090 mm, width – 2350 mm, height – 1995 mm. The track will be equal to 1900 mm, and the clearance – 270 mm. These high power characteristics reach fords up to 1 meter deep.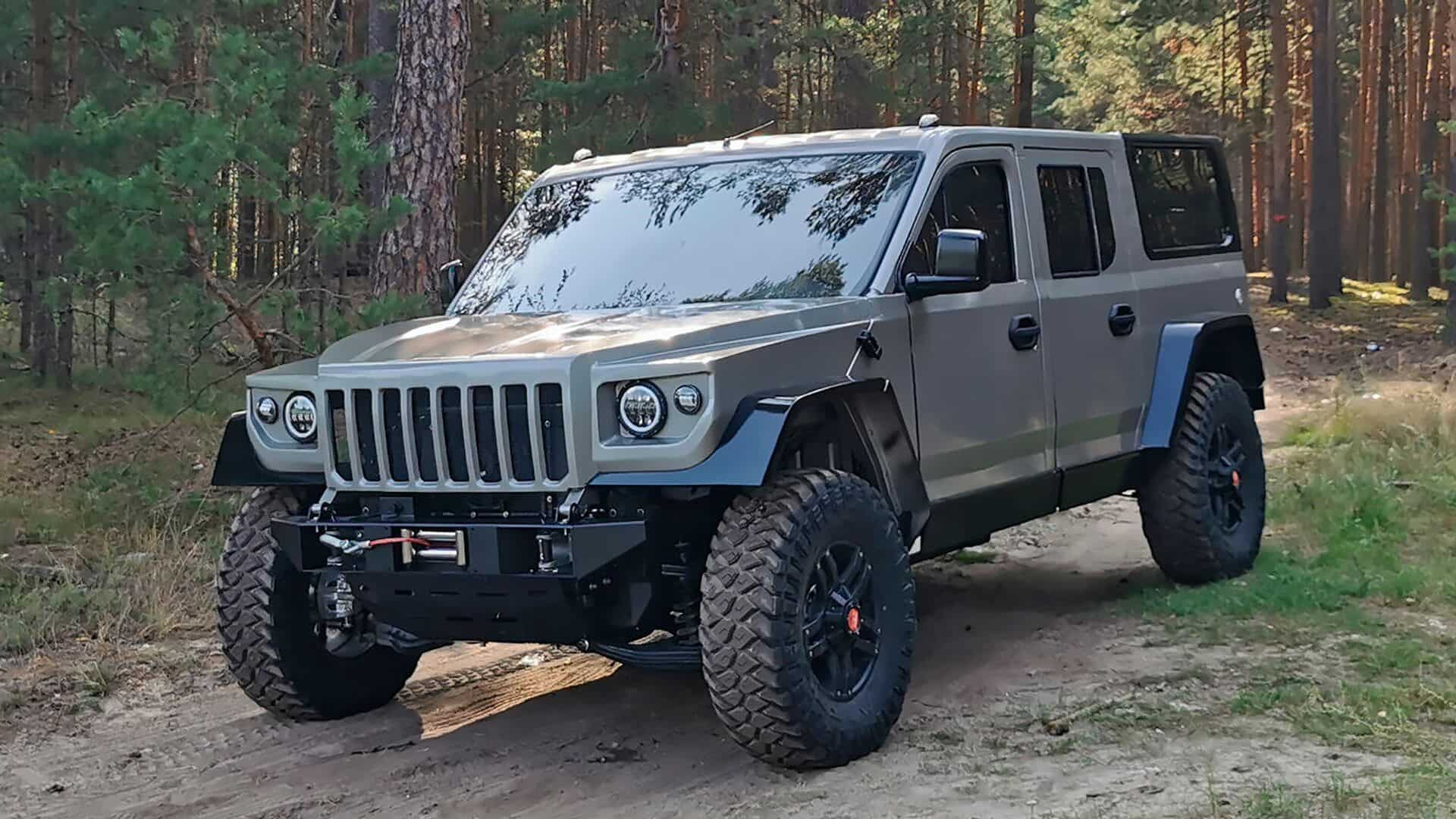 The interior of the car can accommodate up to five people, and separate seats will be located in the back row. The body of the car will be made of steel with pronounced traces.
It is assumed that last year there was an independent spring suspension in front and behind the axle on hodors. Nevertheless, it was a running prototype, an experimental orientation, as a result of which the build quality was not the best, so it is possible that there could be clearly design features closer to the mass production of the Strela.
It is assumed that the massive Russian Hummers will be unified with the GAZelle Next and Sobol Next. This fact was confirmed during the presentation of the Strela model, which was equipped with an engine, gearbox, suspension and large interior details stored in GAZ vehicles.
Previously, we have already taken a seat on the conveyor of the GAZ Group in Nizhny Novgorod, which is still empty with the departure of the Volkswagen Group.
However, so far this is only speculation, not supported by any emissions.