Antwerp
–
For the residents of service flats De Olijftak in Antwerp-North, the measure is more than full. The nuisance around their building is getting out of hand. "The residents are left to their own devices," says a caregiver. The police will soon talk to the residents and the management of the healthcare company.
Neat Loots, Jarit Taelman
According to the dwellings, the nuisance is most important in the front garden of the service flats in Hollandstraat. "Prostitutes finish their customers there, dealers agree to trade drugs and homeless people come to sleep," says carer François Anthonissen. "Due to the noise, residents can't sleep with the windows open. People have been robbed here as well."
Resident Josine Demelenne (67) included in the situation unlivable. "I often don't feel safe here," she says. Recently, Josine spoke to a woman who was walking her dog in the front yard. "She attacked me and even punched me several times. I'm not good at it yet."
Report nuisance
The Antwerp police have not received any recent reports of nuisance, but they do pay attention to the concerns of the residents. "The neighborhood team during the week's loop also talk to residents and management to find out first-hand what the gaps are," says Willem Migom.
There is permanent surveillance in the area, including with various cameras. The police calls on residents to report all forms of nuisance via the Blue Line.
"We fully understand the complaints of the residents," says Johan De Muynck, general manager of Zorgbedrijf Antwerpen. "But I would like to see no more nuisance in the service center itself than before. It is true that we see an increase in the feeling of nuisance in the area, in Handelstraat and Sint-Jansplein. When our residents come out, they also have the last of that."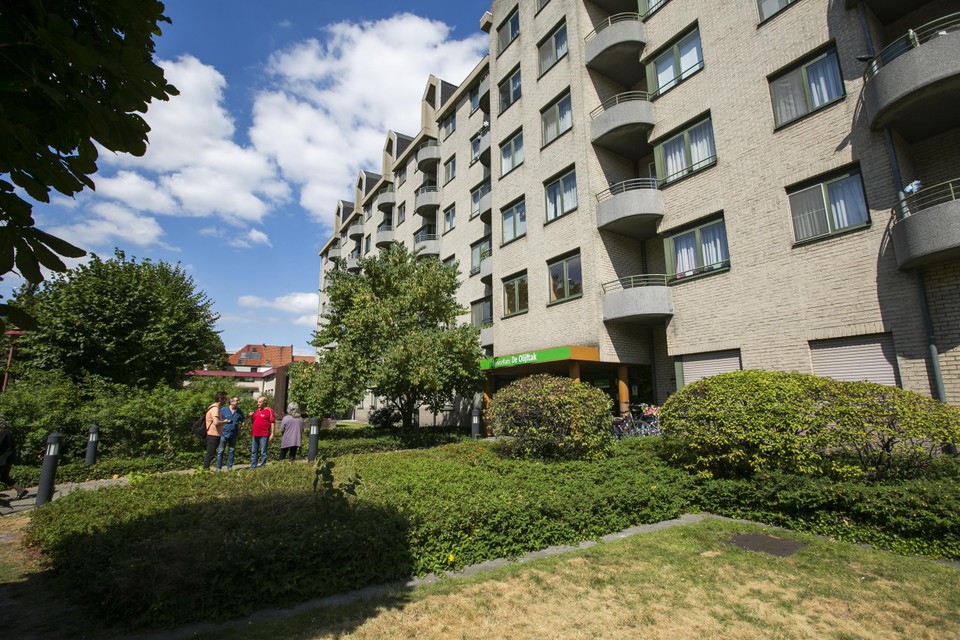 Staff shortage?
According to the residents we were able to speak to, there is an acute shortage of staff. De Muynck states that the health is indeed not the same as before the corona crisis, but does not want to speak of a shortage. "Every day someone from the care or facility staff is present for at least five hours. They visit the people in the flats if there are problems and they do administrative work, so they walk around the building all the time."
Placing a receptionist at the entrance of the building to keep an eye on things is not a solution, according to De Muynck. "The Olive Branch is not a residential care center of a prison. This concerns private free habitation, the building is accessible to everyone day and night."
According to François, the nuisance has always been there. But the fact that the healthcare company is not doing anything to improve the situation makes him angry. "The residents, the elderly between the ages of 80 and 90, are simply afraid. They are left to their own devices. The situation is already dragging on and there is no solution. These are not service flats, but pull-your-plan flats."