NATURAL VILLA – MINIMUM ENVIRONMENTAL FOOTPRINT, RELIABLE ENERGY SUFFICIENT SOLUTIONS
SwedenThe based company Naturvillan creates homes that strive for a minimal environmental footprint, equipped with reliable energy-efficient solutions, ecological materials, protective climate shells, automatic irrigation and recycling systems that return nutrients from wastewater to the internal garden plants. The company offers four different types and currently sells Atri, a unique building, firmly on the ground and extending towards the sky.
Atri is a climate-smart A-frame greenhouse villa with its own system for heating, electricity, water and nutrient recovery completely off-grid.
photos by Marcus Eliasson
A-FRAME DESIGN refers to the surrounding mountains
The nature villa contains highly designed systems and components, which have been developed through years of work and living in nature houses. The house is located on the shores of Lake Vänern and has miles of lake views and a natural plot with beautiful slabs.
The design language of the natural villa was based on following the tapering, pointed triangular peaks of the conifers. The shape gives up close a very strong visual architecture with a very stable base directly on the mountain. The house then decreases with the height where the house blends in among the treetops and harmonizes with the landscape, which from a distance gives a naturally conceivable humble impression.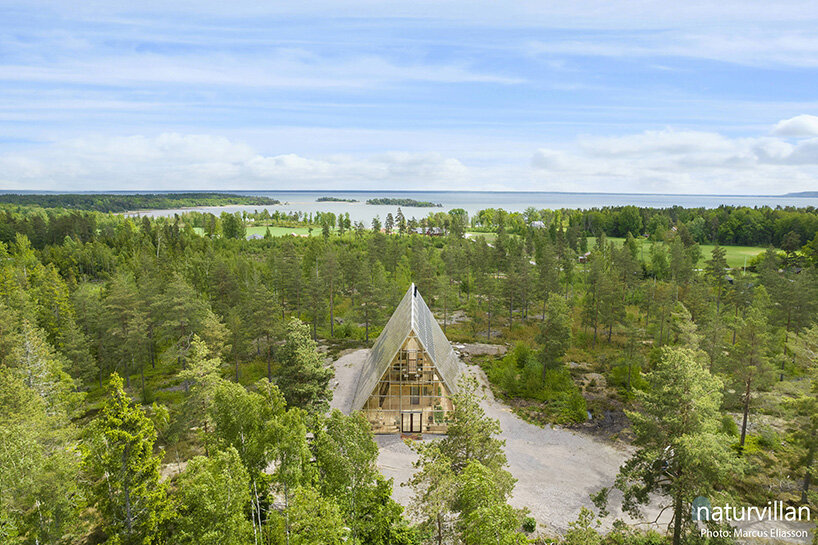 BUILT TO FUN FULLY OFF GRID
The house has a continuous axis where you can see through the whole house and its view already in the entrance. Air and light come in from several directions. Inside the house, the architecture is well thought out for close interaction between houses, greenhouses, nature, views, togetherness and private rooms.
Atri has been built to be operated completely off-grid. During the summer, the solar cells provide electricity to the battery that drives the house and heats hot water. In winter, a wood-burning kitchen pot provides heat and hot water, with a stove and oven for cooking. It is required that the homeowner is aware of how much energy is in batteries in relation to the owner's lifestyle. If necessary, the power plant needs to be run to top up the battery.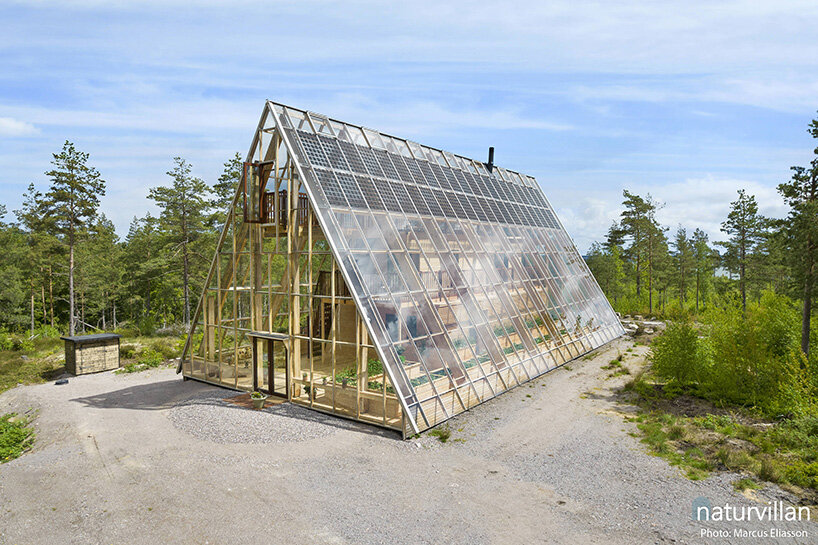 In the darkest winter, depending on lifestyle and the house's current battery pack, it is estimated that there is a need to run the power plant for a couple of hours every other day. In case of prolonged absence in cold winter, there are various options to prevent the temperature in the house from falling below freezing.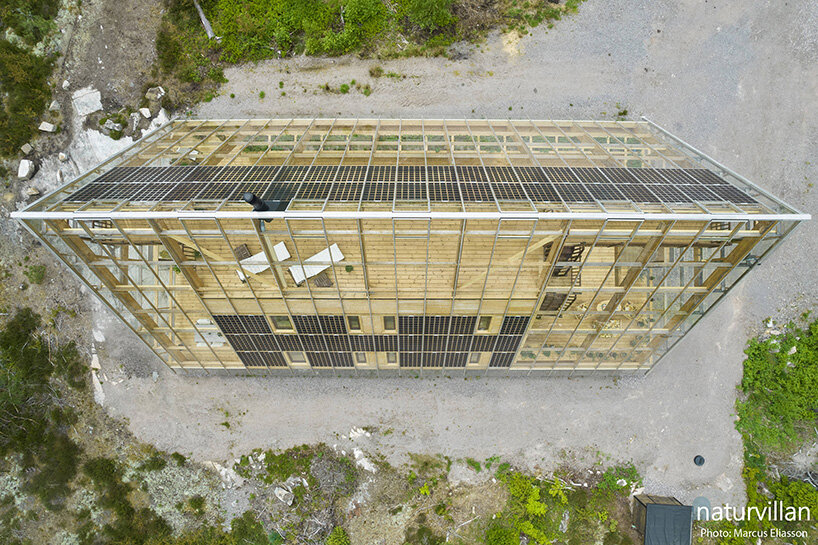 Drinking water is available from the property's own drilled well. The principle is that nutrients and water in the wastewater are recycled and purified in the greenhouse's plant beds, where macro and microbiota interact with the plants' root systems. The industry is transformed into fruit and vegetables, whereby the cycle ends with the food being returned to the homeowner.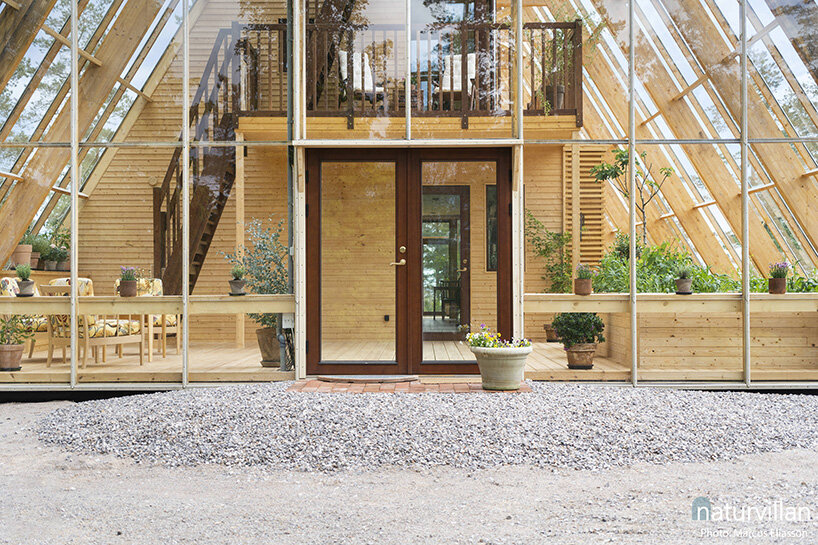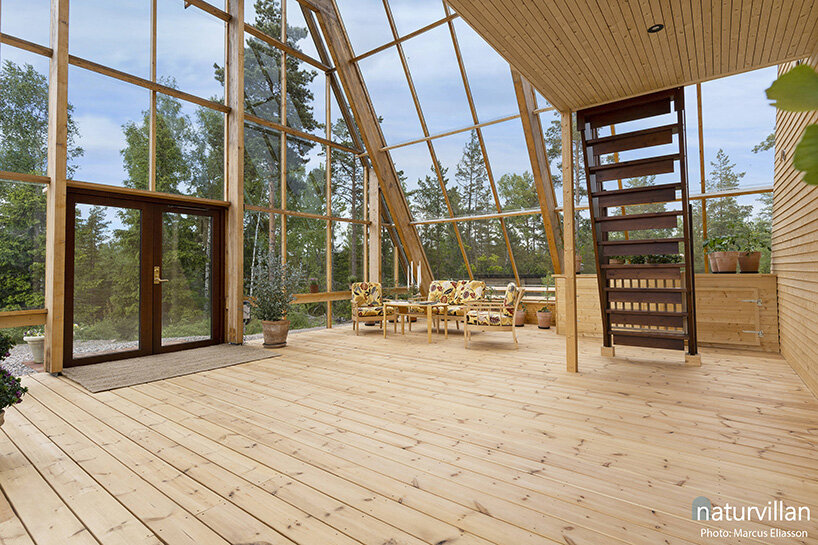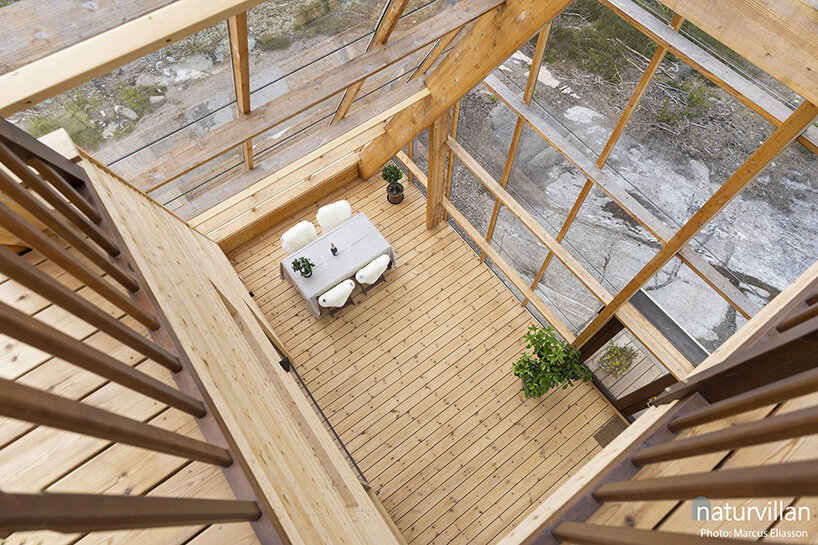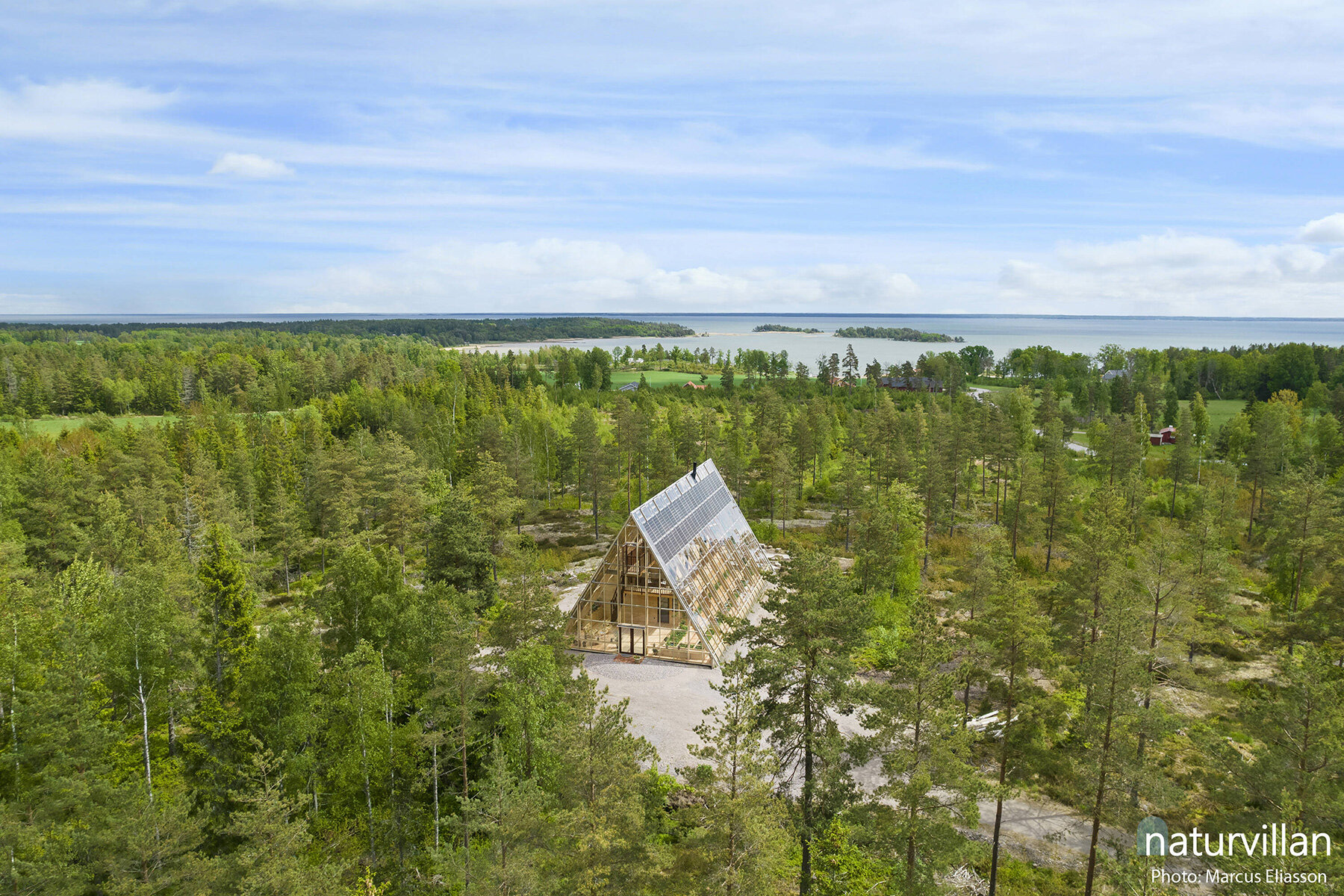 project info:
name: Atri
business: Naturvillan
place: Vänen, Sweden
list: here
juliana neira I design boom
4 Jul 2022