There will be no shortage of sweet treats, barbecue and gin, and exclusive food specialties in July, so the best thing you can do is try our gastro favorites as soon as possible.
Édes Mackó's fresh and crispy puff pastry trend is becoming a curiosity, as they have reimagined their sweet dessert with puff pastry filled with different creams. The puff pastry dough, which hides chocolate, plum and apricot jam, is baked again on charcoal to make it crispy, which can then be made crazy with raspberry, walnut and cinnamon flavoring. The experience of playing trumpets can be raised to a higher level on Tuesdays and Thursdays on the thematic trumpeter bon days and once a month on the trumpeter bon weekend. On July 9-10, we can decide for ourselves whether the raspberry chocolate, the cinnamon plum or the walnut peach will be the most delicious.
1146 Budapest, Állatkerti körút 14-16.
Combining traditional yet modern cuisine, the Új Sipos Fisherman's Garden – or as many people refer to it as "The Sipos" – once entered the heart of Óbuda. A new chapter has opened in the decades-old restaurant's history, as new gastronomic experiences have been added to the traditional classics. Let's not forget one thing, when we sit down with them for a cozy lunch or dinner, whether it's a reunion, a first date or a family holiday, we must not leave without tasting Károly Sipos's fish soup. In addition to the fish soup, the crispy fish crackers and the warm hospitality are what make us happily return again and again.
1033 Budapest, Fő tér 6.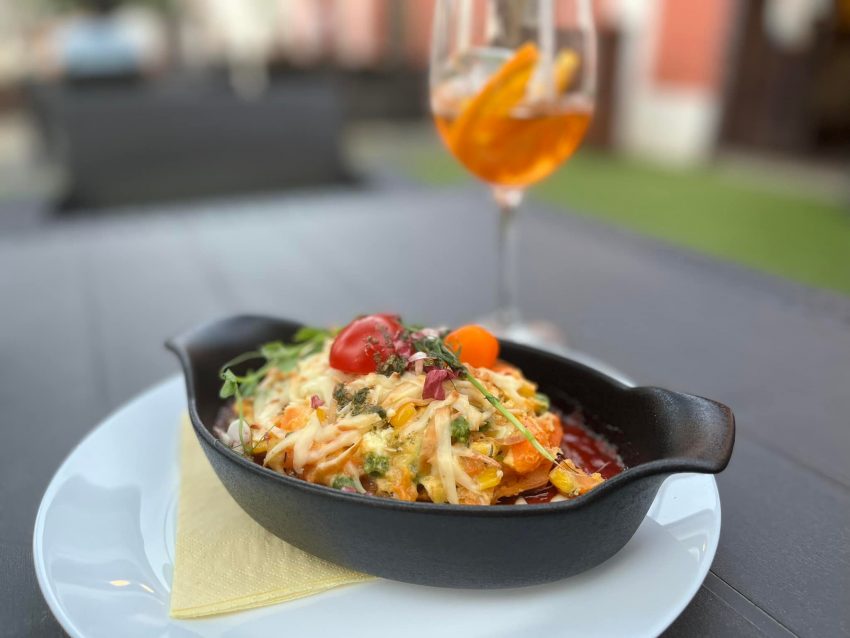 Madhouse's openness can be seen not only in their beer and food specialties, but also in their all-pervading approach with which they live their everyday lives. Their "We are open" menu therefore symbolizes not only unexpected tastes, but also openness to our friends and colleagues. In the menu, which can only be eaten with pride, it is worth trying the pie and the dishes with fantastic names such as Szólíts a neveden or Pink Flamingos. And the fact that by purchasing the menu we can support the work of the We Are Open organization is just icing on the cake.
1061 Budapest, Anker köz 1-3.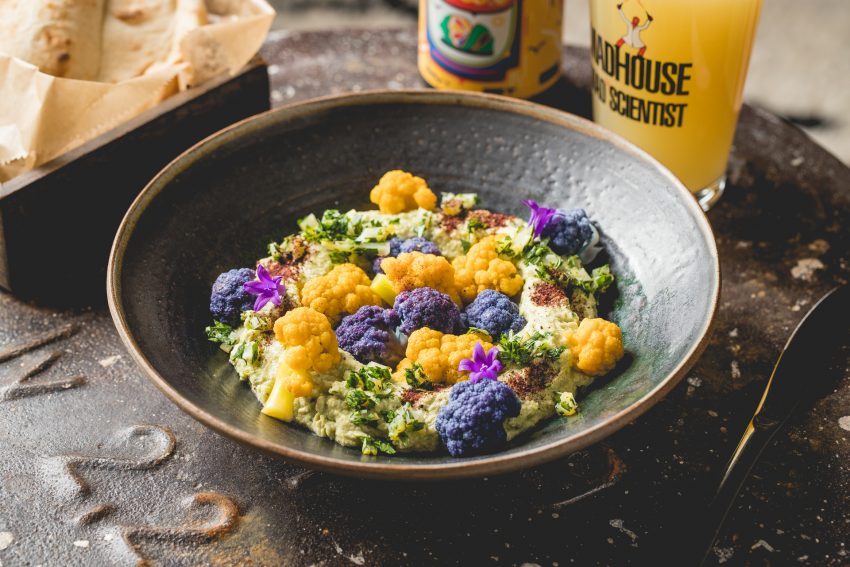 In the capital, you can already get the most popular drink in Asia in three places, which the Bubu Bubble Tea team introduced in our country. You can choose the bubble teas according to your taste, just choose from 26 different flavors, which are made crazy with strips of jelly, as well as tapioca and berries. However, you should not miss the special tea combinations offered by Bubu only cold, which serve as an excellent cooler in the summer heat. And you can easily make your favorite tea combinations at home from ingredients purchased on their webshop.
1052 Budapest, Petőfi Sándor utca 6.
1066 Budapest, Teréz körút 38.
1117 Budapest, Móricz Zsigmond körtér 16.
Don't we agree that there is hardly anything better in summer than getting together with family and friends and enjoying a pleasant summer evening in the middle of a cozy barbecue party? The ARAZ Restaurant in Dohány utca ups the ante, because in addition to the magical food grilled over coals, they also cater to gin lovers. At their Grill&Gin evening on July 14th and 28th, in the middle of the city center, yet under the protection of a cozy inner terrace, we can enjoy divine flavors: unlimited refreshments and food consumption, freshly grilled dishes, special gin cocktails, as well as unmissable background music.
1074 Budapest, Dohány u. 42-44.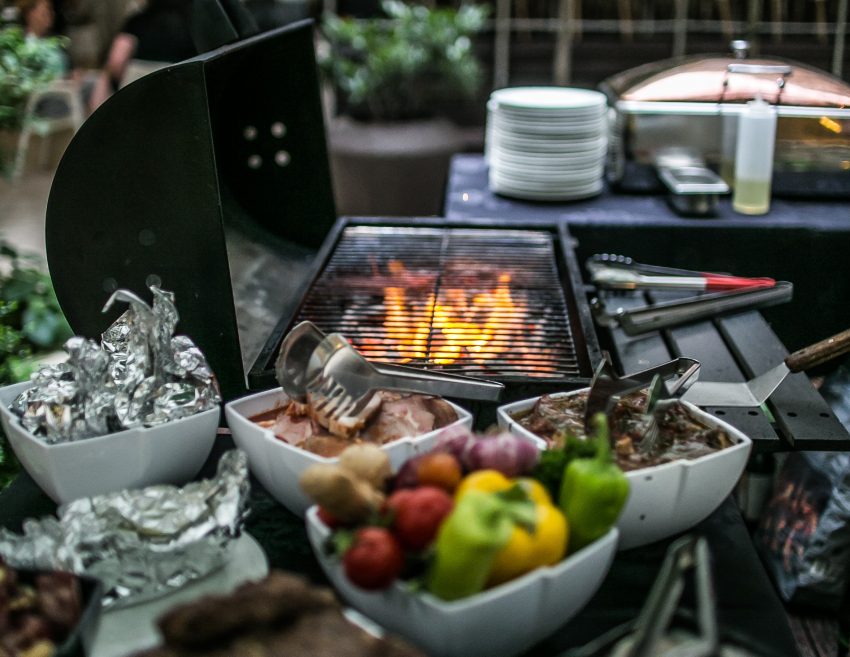 We know a lot of reasons why it will be worthwhile to visit Mazel Tov, the gastronomic and cultural origin of Akácfa utca with its Mediterranean atmosphere, open-mindedness, in July. Their cozy garden room is a real melting pot for both culinary adventurers and relaxed, friendly splashes. The chef's offer of Mediterranean cuisine shows the carefully guarded gems of the new year, and in these dishes the finest flavors of the season shine. In the hope of an unforgettable experience, be sure to ask for the grilled asparagus with fresh beet salad, their fried celery and turnip cream soup, as well as their strawberry tiramisu with rose water, which opens up new dimensions.
1073 Budapest, Akácfa utca 47.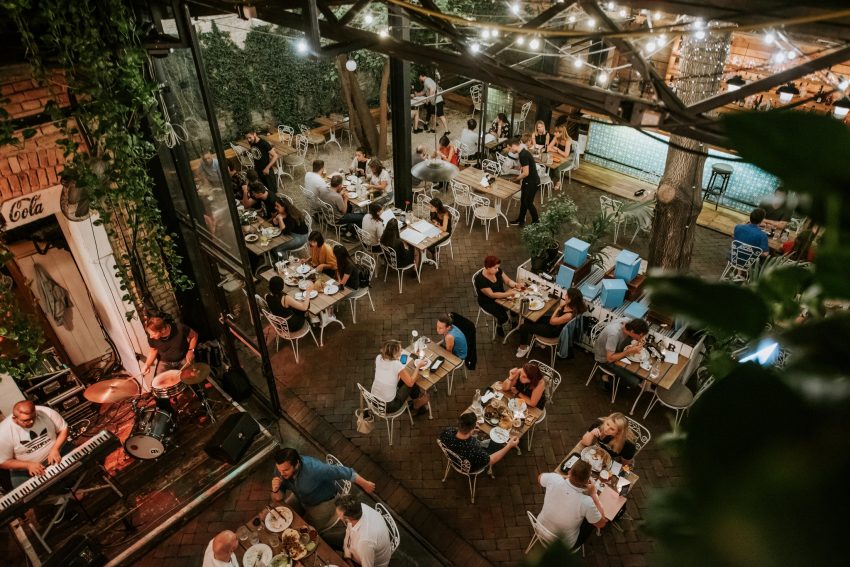 Taking a place just one step from the Danube bank, facing the Buda Castle District, enjoying the pleasant shade provided by the InterContinental Budapest, they welcome us with magnificent Lebanese food.
It seems unbelievable, but it is true that walking along the sparkling Dunakorzó, only one step separates us from the world of Lebanese culinary delights, the incarnate Canaan of hot and cold mezze and generous grill plates. Sitting on the terrace, a fruity Lebanese lemonade relieves the summer heat, while fresh mezzes bursting with color give you a taste of the best of Lebanon.
On the renewed menu of the ARZ Lebanese Restaurant, there is a creamy paprika cream that melts into one with walnuts, garlic and pomegranate molasses, while the warm mezze offers beef strips crazy with pomegranate and resting on a bed of hummus and joy with old-fashioned Lebanese dishes, all with juicy vegetables. The fresh, citrusy hummus, the moutabal, i.e. the love child of grilled eggplant and tahini, and the pleasantly piquant, aromatic-spicy taste of the stuffed grape leaves can be softened with silky yogurt infused with fresh mint, or more precisely with labneh.
Don't forget to break a piece of the locally made, still warm, round Arabic bread with each bite, and if possible, color your table with the most varied dishes from the renewed menu. Last, but not least, you can try a fabulous Lebanese dessert, the croissant pudding richly sprinkled with fruits and pistachios and drizzled with vanilla sauce, the Um Ali, and you guys, be sure to stay with them until sunset.
1052 Budapest, Apáczai Csere János utca 12-14.