The understanding between the Palio di Siena and our Palio di Legnano is increasingly difficult.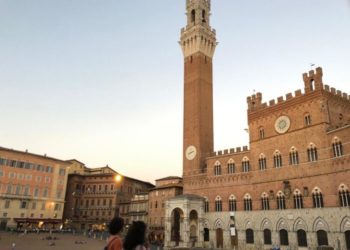 Siena – Legnano – The statements of the captain of the Bruco leave us astonished, – the Captain of the Caterpillar on Radio Siena TV had contested some moves given by the starter Renato Bircolotti – his words have something offensive towards both the Palio di Legnano and that of Fucecchio, saying that Bircolotti can be suitable for realities other than those of Siena sounds like an affront that these two palios do not deserve, if only for the commitment and resources that are used.
An unfortunate expression that once again demonstrates the distances that separate our Palio from the Sienese one, certainly richer in charm and history but not for this different in terms of passion. That Bircolotti yesterday gave questionable moss is well establishedRenato did not allow the Sienese to show those qualities that have distinguished him in so many years of activity, perhaps he too paid for the Scottish debut in the Piazza but from there to say that he is not suitable for the race he passes.
That the Sienese captains first do a good examination of conscience, having chosen horses not first, not second but even third tier has led to a deterioration of the show that has certainly not been up to the past. We will see in August what will happen, in the meantime let's take note of these unfortunate affirmations and let's go on our way.
Sergio La Torre
Continue to follow us on our social networks, Click here!
Related Articles