Finally, exactly five months after the birth of Lujzi, Keve and Zalán, the Hungarian star started the summer tour with a huge, sold-out party, which almost shocked his audience.
(The latest news here)
"Oh my god, she looks so good!", "How thin!", "How did this woman give birth to triplets a few months ago?" – roared the spectators in the crowd of 10,000 when Magdi Rúzsa took the stage shortly before nine thirty.
The singer was touched by this, although she admits that she is not in top form.
– I admit, I'm not in the same physical condition as before. On the one hand, I'm leaner because I don't have as much muscle, since I can't train because of breastfeeding. I'm also more tired, but it's a lucky situation that the kids are all over me. the genetics are very good, but my constitution is probably due to the fact that they use up most of the energy. The exercise now is that I lift them and since, thank God, they are growing very nicely, my arm and shoulder muscles are already getting stronger – laughed the singer, who also revealed what thoughts were going through her mind when she gave a concert again after an eight-month absence.
– Homecoming. I was filled with exactly the same feeling as when a person enters his home after a long journey, puts down his suitcase and looks around the house, then says: well, I'm home. This was the feeling I got when I stepped on stage and it was true that it took a while for one to acclimatize, but I felt good energy. Even though there were a couple of small technical glitches, for example I turned the control much louder in my ears. But these are understandable after so many absences – the singer revealed after the concert.
Magdi is not idle, she will be on stage every week, and she has even announced her Arena concert for February 25 of next year. He has changed his previous routine so much that he will not be traveling with the crew for a while.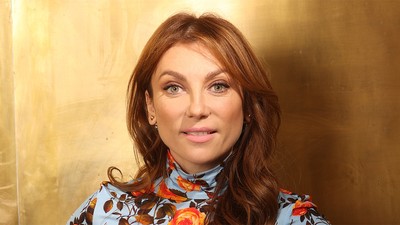 Magdi Rúzsa returned to the stage, threw a wild party – photos
– I used to travel with the team on the tour bus, but now I go separately, simply because, for example, I had to leave for the Saturday concert in Keszthely not at three, but at six, so I really only miss one feeding, I can already be there for the rest. By the way, this was already the case during pregnancy, it was simply a convenience reason – explained the singer, who spent time with her children until the afternoon even before the sold-out return concert, and then transformed her into a singer and enchanted the fans. – I don't think there is a switch from mother mode to singer mode. It all comes from instinct and the two must come together. Of course, I was thinking about the children even before going on stage – admitted Magdi, who revealed that in the past period, we had to take turns on one thing, namely the meal.
– It seems that Keve is lactose intolerant, and since this is suspected, I have also started to eat lactose-free. – announced the singer, who was apparently very energized by the concert, tired but happy to go home to her family.