Some pay a little extra. Passengers who regularly use the trains may be surprised.
Since July, the Slovakian Railway Company (ZSSK) has started to adjust the prices of regional trains, increasing the price of 1st class tickets. How much more will you pay?
The change in the price lists was also approved by the Ministry of Transport, while the competent people emphasize that people have been paying the same since 2011. With the current inflation, it is only a cosmetic change. "The first result of these changes is rounding, which is related to the end of one and two cent coins. The second result is the result of the audit of the Ministry of Finance, which, due to the financial support for the provision of care, those discounts that have lost their justification." stated the Ministry of Transport.
For example, the journey between Bratislava and Trnava cost €2.18 for passenger trains and regional express trains until the end of June. From Friday it is up to €2.35. If you use fast shipping, you will pay €2.55, this price has not increased. At the same time, if you chose 1st class on the route Bratislava – Košice, for example, which you want to ensure more comfort, you have paid €23.34 so far.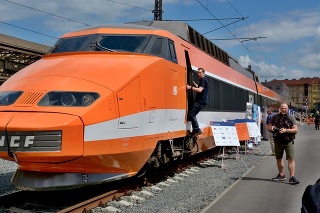 According to the new system, it will be €1.66 more, and up to €25. If you go without 1st class, prepare €18.68, this price also did not increase. "We emphasize that it is not about increasing the price of travel tickets – only some discounts are waived. The only thing that is actually increasing is the tariff for travel in 1st class, which is, however, a superior service for creditworthy clients. People who commute to work every day will be minimally affected," added the department.