2,536
MediaMarkt Berlin is making these ingenious technology bargains on Sunday (July 3rd).
ADVERTISEMENT
Offers on Sunday (July 3rd) at MediaMarkt Berlin-Mitte (Alexa)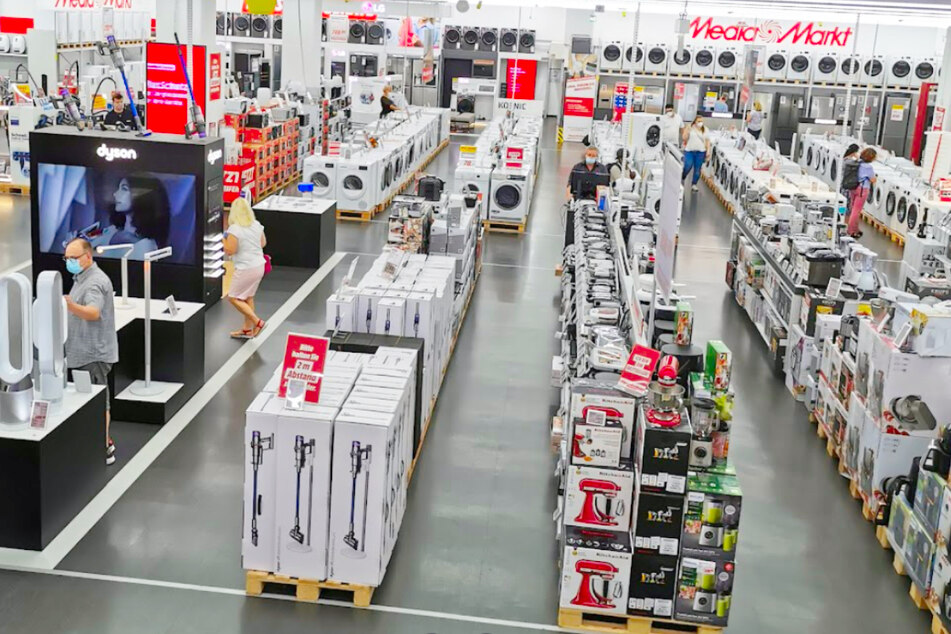 The shopping center at Alexanderplatz is open on Sunday (July 3) from 1 p.m. to 6 p.m.
and MediaMarkt in Alexa makes really strong technology bargains on this day. Reason: The whole market is being completely rebuilt.
But entering the construction site is expressly desired 😉
Because the work has to be done quickly. That's why thousands of products – including many remaining items and individual items – are particularly cheap. Everything must Go!
We show you six great offers:
Grundig television for 299 euros: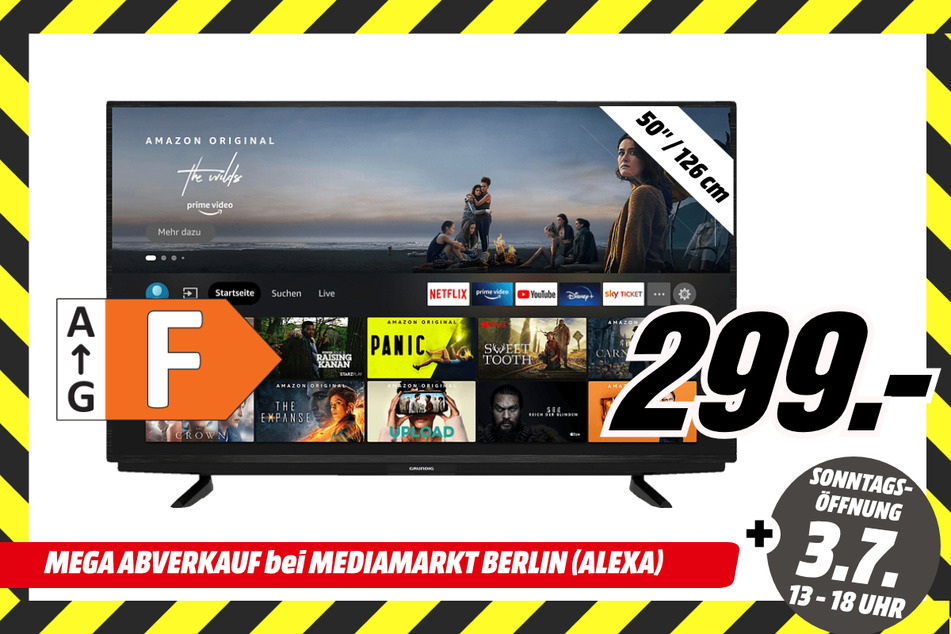 you get the Basic TV 50GUB7022 (in Fire TV Edition) for only 299 euros.
Equipped with a quad-core processor, it delivers a detailed and ultra-sharp TV picture.
Fire TV Experience is built right into the device. Simply log in with your Amazon account and you can access countless films, series episodes, channels and apps via a fast and intuitive user interface.
You simply start the device with your voice. So you can also switch and zap your way through the huge offer from Amazon, Netflix and Co.
In addition, thanks to the powerful speakers, ARC, AVL and Dolby Digital, it provides a really strong sound.
Sony soundbar for 244 euros: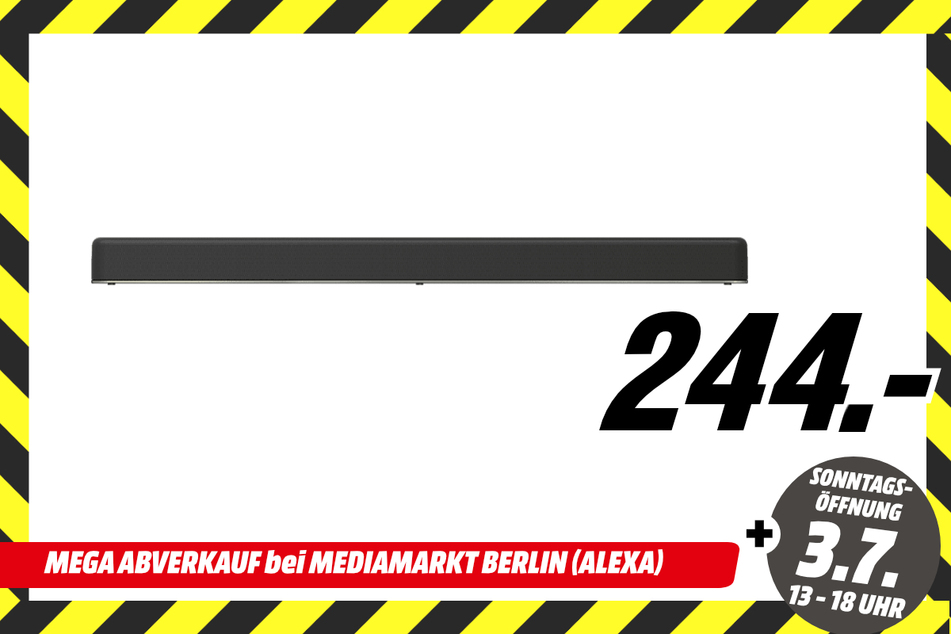 Suitable for the perfect home cinema experience: die Sony Soundbar HT-X8500.
They're available on Sunday (and only while stocks last) for only 244 euros.
The soundbar with the latest 4K HDR 18 amplification and HDCP 2.2/HDCP 2.3 supports the most modern home entertainment formats such as Dolby Vision, HDR 10 and Hybrid Log-Gamma.
A subwoofer is already integrated into the sound bar. This allows you to enjoy your deep bass with only the essential equipment.
By the way, you can also connect the soundbar to your television via Bluetooth. Cable clutter is also a thing of the past.
Samsung Galaxy Buds Pro for 99 euros: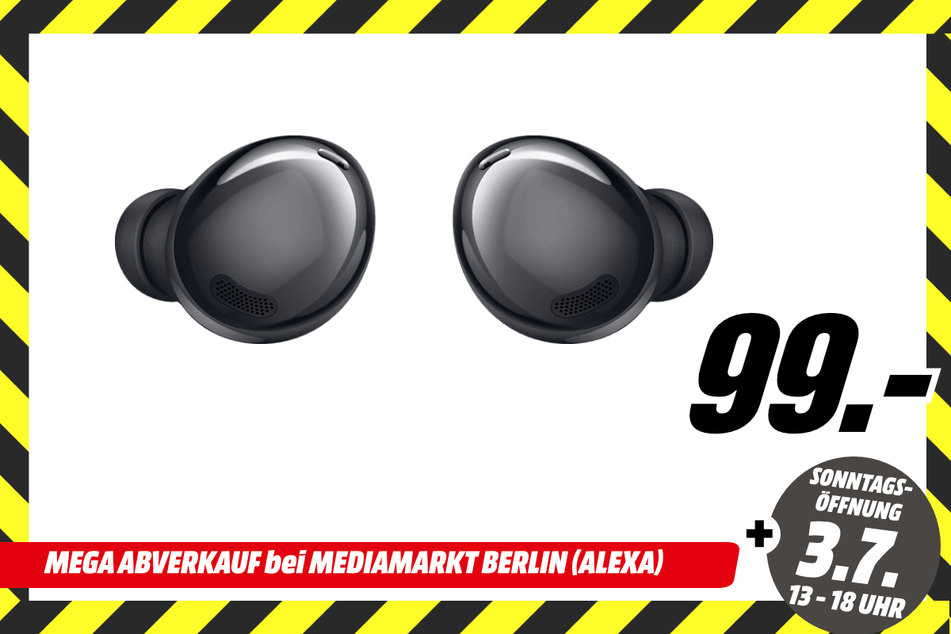 A mega highlight for the big sale are also the Samsung Galaxy Buds Pro.
You can get the compact sound generator for only 99 euros.
Simply put the Buds Pro in your ear and they will automatically connect to your smartphone or tablet.
You simply fade out unwanted ambient noise. So you can enjoy your favorite music without any noise in the subway and Co.!
If you still want to hear the announcements quickly or chat with your buddies, tap one of the plugs.
When fully charged, the smart earphones provide up to eight hours of continuous power.
JBL speakers for 77 euros: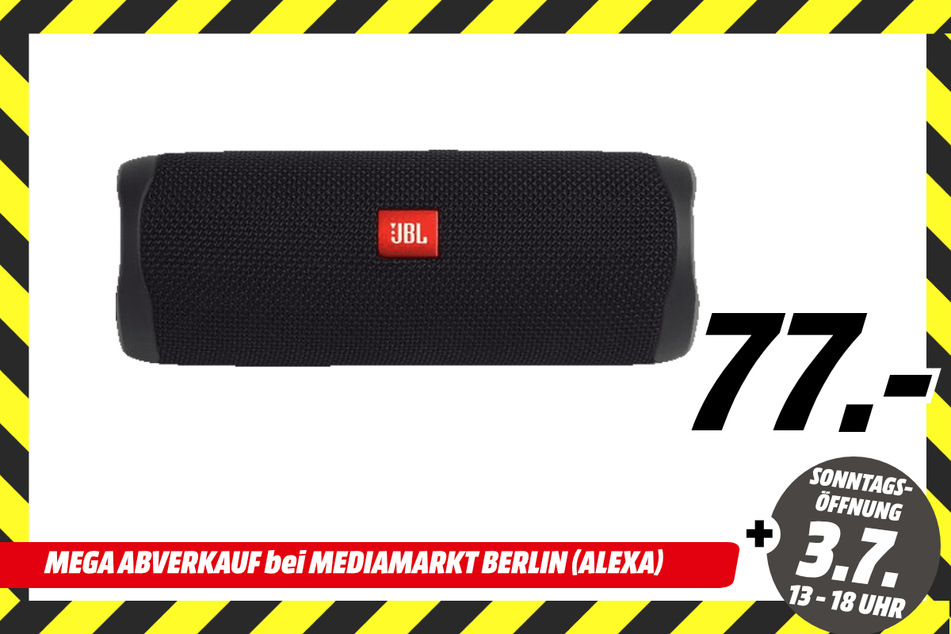 Also on offer from Sunday: the cool ones JBL Bluetooth speaker Flip 5.
You only pay 77 euros for the small miracle of sound.
You can play your favorite music for up to 12 hours because there is a 3,000 mAh battery inside. With a simple push of a button, you can activate the box and talk to Siri or Google Now.
Covered with a durable, splash-proof fabric, the Flip 5 can withstand even the heavy rain and outdoor pool in Berlin.
You can charge your smartphones and tablets via the USB port.
Haier fridge/freezer combination for 477 euros: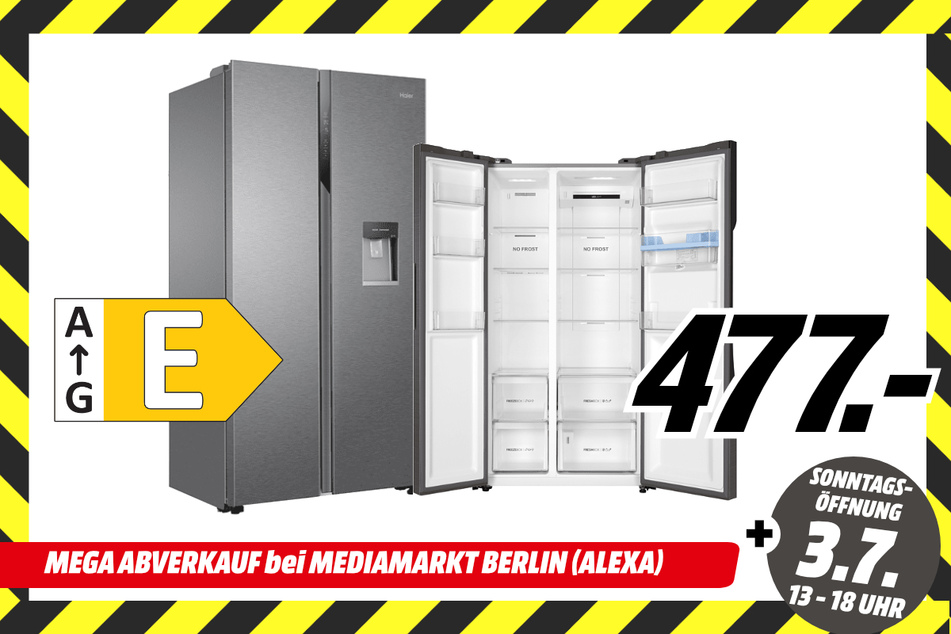 Large devices in particular have to leave the market as quickly as possible.
die cool Haier HSR3918EWPG fridge freezer you get for only 477 euros.
The side-by-side solution gives you a perfect overview of all content. The device has a total capacity of 521 litres, divided into 330 liters in the fridge and 191 liters in the freezer.
If you have just returned from shopping, simply use the super cooling or freezing function and speed up the cooling or freezing of your food.
Thanks to Total No Frost, defrosting is a thing of the past.
AEG air conditioner for 477 euros: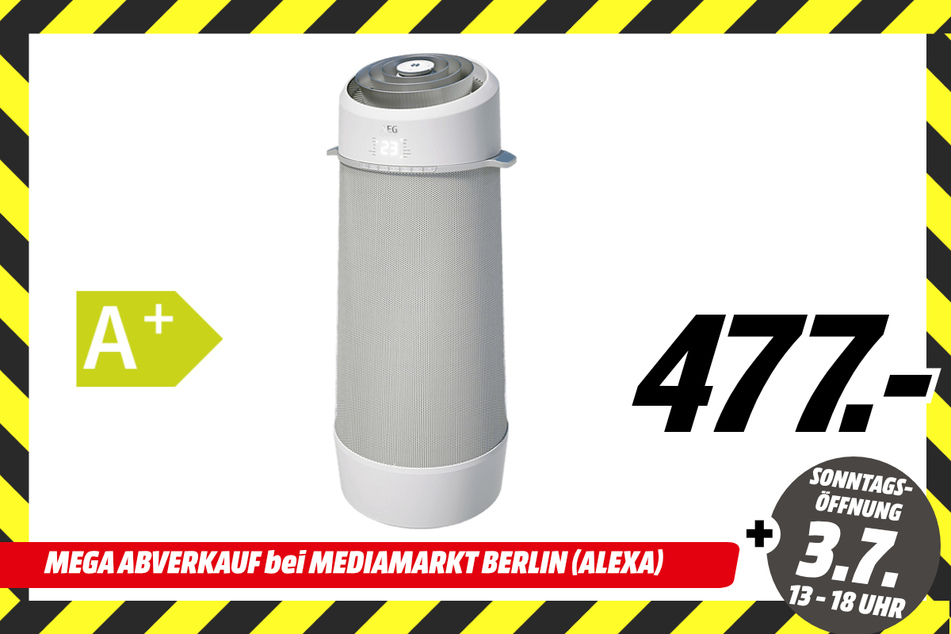 MediaMarkt also has a great offer for hot summer nights.
you get this AEG air conditioner PX71-265 WT for only 477 euros.
It quickly cools down rooms up to 40 square meters in size. Perfect for the bedroom or office.
The AirSurround system creates an indirect circulation effect. You can also control the device directly from the bed using the remote control or app.
So that the extracted exhaust air is not blown back into the room, you can connect a hose that blows the air out through the window.
But beware: The offers are only valid on Sunday (3.7.), only while stocks last and only at MediaMarkt in Alexa (Berlin center).
Here you will find the offers: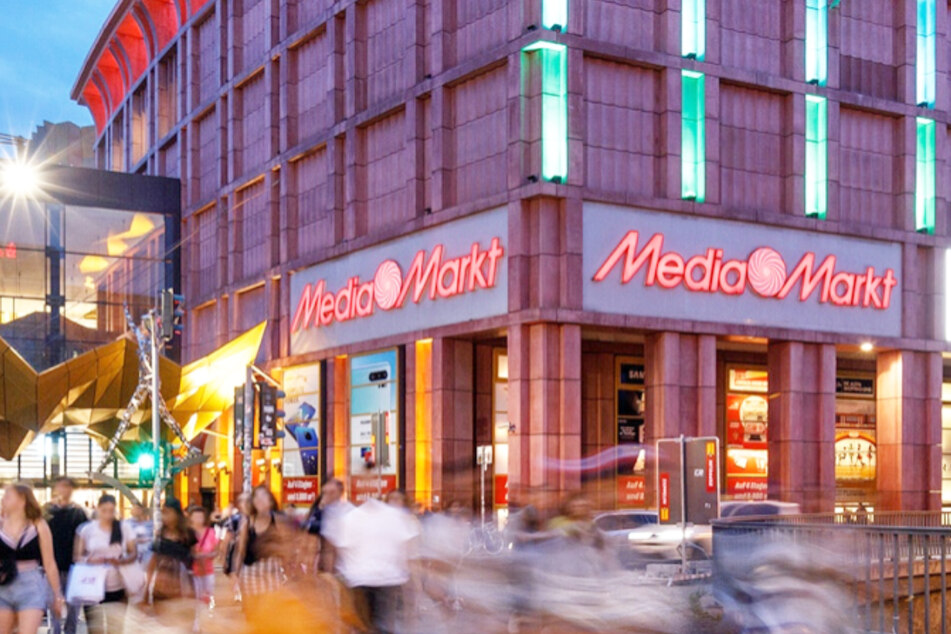 MediaMarkt Berlin-Mitte in Alexa
Grunerstrasse 20
10179Berlin
Opening hours:
Mon – Sat: 10 a.m. to 8 p.m
Special opening times:
Sun. (3.7.): 1 p.m. to 6 p.m
Cover photo: MediaMarkt