Here is the summer, here is the summer. Trumpets, chill and cold drinks, that's all we wish you for this month of July 2022. If you have ideas for outings and good plans, do not hesitate to share them in a comment…
A solo theater or Hamlet in his kitchen
The show is programmed by the Nuits de Fourvière festival, but it will be given at the Comédie Odéon theater (Lyon 2nd). "John a-dreams" is a play written by Serge Valletti, directed by Syvlie Orcier with the actor who plays the only character, Patrick Pineau. Tailor-made for his lively and concentrated playing, John a-dreams is a variation on Shakespeare's Hamlet.
Patrick Pineau commissioned this text from Serge Valletti, staged a man who is in his kitchen and fails to repeat Hamlet. The young prince, in Shakespeare's play, says at one point that he is not a "John a-dreams", an expression that is difficult to transpose… Except to do this crazy character that Patrick Pineau wants to play as a virtuoso.
From July 5 to 10 at 8:30 p.m., all practical information on the Nuits de Fourvière website.
Radio Cargo, big sound sent from a bike
These are cargo bikes equipped with a maousse sound system, so that the party can be transported almost anywhere. Radio Cargo, a musical and festive project set up by a duo, Jay and Danski, can, for example, transform ABBA titles for you by adding big essential basses; It's silly as cabbage but it works perfectly. Under a nonchalant air even last of the class, these two work their DJ-set with the line to make the crowd dance with dignity.
Originally, Radio Cargo wanted to make its concerts mobile, in the "open air" (outdoors in other words), to face the bans on pushing the sound and other obstacles to the collective celebration. In the event of fines from the police, the duo launches jokes in the direction of their public, asking them to contribute to a kitty.
Cycling + partying = the perfect summer combo.
"Encore" presents Radio Cargo. July 9 from 6 p.m. to 11 p.m.. At the CCO La Rayonne, in Villeurbanne. Price: 10€.
Interior Queer, 5th edition in Lyon
Party in the night but also a statement against all forms of discrimination. To start this 5th edition of the festival which will last five days, Interior Queer, you can attend, on Wednesday July 13, this conference clearly entitled "Documenting the history of queer cultures in Lyon", which will be held at the Center LGBTI Lyon.
It will be followed by dj-sets and Lësterr's live (at La Madone, rue des Capucins, Lyon 1er).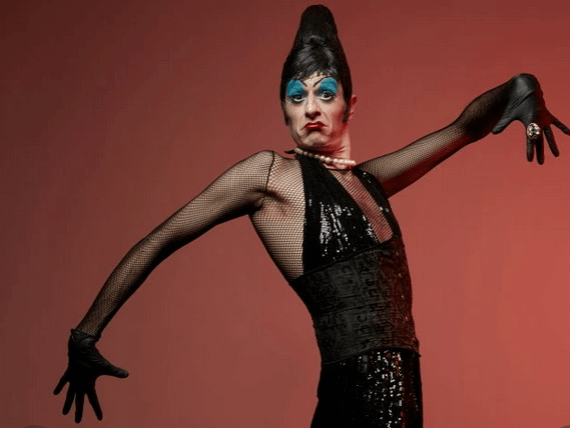 On Thursday, July 14, learn what the art of "voguing" is with one of its best ambassadors, The Legendary Vinii Revlon, who organizes a "ball" in which dancers, beginners or confirmed es, will compete in front of a jury. The dresscode is simply "orange and white" to, it is said, "celebrate all identities" and combine fashion, aesthetics, dance and performance.
Friday, July 15 will be dedicated to "drag" culture. And on Saturday, closing in style, the now very popular "Wild Boy" evening in Lyon swells in XXL format, i.e. a series of concerts which will start at 11 p.m. at the Transbordeur with Pablo Bozzi (live), Marvin & Guy, Lucy, Fais Le Beau b2b Vieira, Azo, Le Saint & Soeurs Malsaines and Agathe Bonin…
Finally, it is at the Parisian cabaret of Madame Arthur that the closing of the festival has been designated on Sunday.
From July 13 to 17. All info and program on the website of the Queer Interior festival.
"Summer in the Republic" or the chill in the Grôlée district in July
After two successful editions, Summer in République returns to the heart of the Lyon peninsula with a petanque court, live and free concerts, balls on Friday evenings, two Saturdays
electro with Lyonnais DJ Pablo Valentino (regular at Sucre in Lyon and Rex in Paris) and a gypsy jazz trio.
Also note the program of initiation to dance lessons on Thursday and Saturday afternoons with a school in the 8ᵉ arrondissement, board game workshops with "The White Rabbit" (pioneer of fun cafés in Lyon) from 3 p.m. to 5 p.m. , blind tests from 4 p.m. to 5 p.m., etc. A set of animation that we will therefore find on the Place de la République (Lyon 2nd).
The idea is also to bring to the "Grôlée" district, which has remained a ghost for a long time, an air of celebration and guinguette.
Until July 16, Wednesday to Saturday from 12 p.m. to 7 p.m.
Last concert of the "Summer Sessions" at the Transbordeur
To close the month of July with some motivation, this multiple poster should make you dance once again in these decidedly welcoming exteriors of the Transbordeur concert hall. Dark disco and garage rock, don't throw away any more: here's Warmduscher, Fantastic Twins, Société Étrange and Soyoon together on the same evening, and which could still raise the temperature.
If you don't know everything, go ahead with your eyes closed but your ears wide open; you don't take any risks. And it's free before 8 p.m.!
Saturday, July 23, doors open at 6 p.m.. At the Transbordeur, Villeurbanne.
Summer in cinemascope with the Lumière Institute
In the cool, under the stars, get a good canvas. This is the principle of "Summer in cinemascope" proposed by the Institut Lumière, every summer place Ambroise Courtois (Lyon 8th). This Tuesday, July 5, it's Fred Zinnemann's masterpiece, "The Train Will Whistle Three Times", which will be screened. As a reminder, we see Gary Cooper and Grace Kelly leading the boat with breathless suspense; the film was awarded 4 Oscars in 1952 (including Best Actor for Gary Cooper).
On Tuesday July 13, you will be able to see the magnificent film noir "Les Diaboliques" by Henri-Georges Clouzot, in which the two actresses Simone Signoret and Véra Clouzot shine… On Tuesday July 19, we take to the skies with "Porco Rosso", one of Hayao Miyazaki's best films if we try to classify them, where this aviator pig goes in search of love, his identity and eventual glory, in an in-between context. magically rendered wars.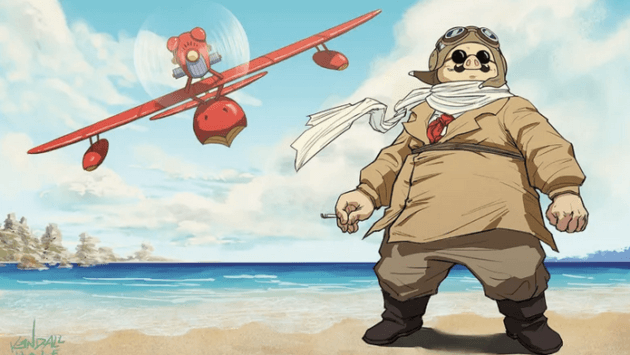 All information about the website of the Lumière Institute.
Extreme heat and temporary swimming pool in Gerland
What does a municipal basin do in a selection of outings in Lyon? A few brass instruments are sometimes better than the purge of a failed play. And since we really like swimming at the editorial staff of Rue89Lyon, as the question of the number of pools per inhabitant in the metropolis has often occupied us, we are (re-)causing you about the need to cool off in periods of extreme heat.
The City of Lyon duplicates this ephemeral swimming pool operation (which was installed last year in the Parc de la Tête d'Or); it is located in the Parc de Gerland this time, in the 7th arrondissement.
The deficit in basins in Lyon is significant, even more so since architect Tony Garnier's swimming pool stopped working last summer. Only five swimming pools are open in summer in Lyon.
Be careful, if we promise to welcome 700 people a day on this place open all summer in Gerlandyou have to think about book your slot to get there.
A GR (long-distance hiking) trail right in the metropolis of Lyon
After the ephemeral swimming pool, another summer outing that can allow you to get some fresh air while walking this time. We therefore think of GR trail (great hike) 169which has just been completed in June 2022. It will take you through the metropolis of Lyon and pass through 12 of its forts.
It took no less than two years to trace this 170 kilometer long route, which corresponds to a loop starting from Irigny station to Feyzin station.
The GR169 in numbers:
Distance : 169.81km
Maximum altitude: 570 meters
Minimum altitude: 155 meters
Positive cumulative elevation gain: 2,205m
Time : between 8 and 10 days
It is possible to walk 8 to 10 days of membership, no less than 80 places of accommodation are even listed if the idea is to hike like in the middle of nature, far from home. Otherwise, it is of course possible to cover a few sections in the day and then return home using Lyon's public transport.
The GR169 trail can therefore be taken from Irigny to Feyzin. It passes through the municipalities of Saint-Genis-Laval, Brignais, Chaponost, Craponne, Francheville, Saint-Genis-les-Ollières, La Tour-de-Salvagny, Dardilly, Lissieu, Limonest, Poleymieux-au-Mont-d'Or , Curis-au-Mont-d'Or, Neuville-sur-Saône, Rochetaillée-sur-Saône, Fontaines-sur-Saône, Cailloux-sur-Fontaines, Sathonay-Village, Rillieux-la-Pape, Miribel, Meyzieu, Chassieu , Bron, Saint-Priest, Mions, Chaponnay and Corbas.