The European Women's Futsal Championship this afternoon in Gondomar, and with Portugal trying to conquer what they couldn't in the first edition of the competition.
Pedro Dias, vice-president of the Portuguese Football Federation, does not hide, in an interview with White ball, that this is the objective. In addition to Portugal, Spain, Ukraine and Hungary will also be present, which should present an evolution in the quality of the game.
"We expect a great evolution of the selections and we expect four games of level and we hope that reaching day 3 [domingo] and being able to compete in the one that is the greatest of this team and of the FPF that tries to improve the result of the first edition and win a women's title for our country", he wishes.
In the semi-finals Portugal faces Hungary and Spain measures against Ukraine. Pedro Dias believes in a final with the two Iberian teams.
"That is a strong possibility, because they are the first two teams in the European ranking, and as they will not face each other in the semi-finals, they could meet in the final. But to get to that game, you first have to play on the 1st against Hungary, and where Portugal will have to do its job, play a competent game and win. Right now, the most important focus is for us all to be aligned on what needs to be done in the semi-final game, so that we can then think about the next game", he points out.
Gondomar hosts the European Championship and Pedro Dias underlines the importance of the selection to his audience.
"It is always at home to know that it is not important for the public to play at home, as the public has, with the support of a sixth player, and they will certainly have a choice. a fantastic atmosphere starting this weekend to help the team win the game"; envision.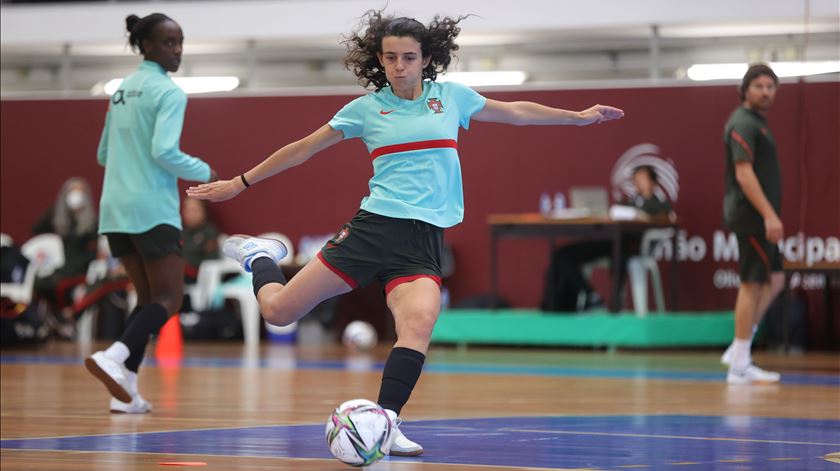 The federative leader believes that the work done by clubs and federation can lead more female athletes to practice futsal
"We strongly believe that women's futsal can evolve even more in Portugal, and we can do even better, despite being at a high level both in Europe and in the world. But the objective is to increase the offer of female sports, to increase the number of practitioners", he concludes.
Portugal-Hungary is scheduled for this Friday, at 21:30, at Multiusos de Gondomar, with sold out. Spain-Ukraine is played at 17:00. The final is scheduled for Sunday – it is also already sold out – at 18:00.