Text: Marco Polisson. Concreting continues on a large scale in Fontaines sur Saône where a group of old houses, workshops and garages have been wiped off the map.
It's a small piece of Fontaines that has just disappeared with this new real estate project. Located on the banks of the Saône, it spans more than 2,300 m2 between quai Lamartine and rue Vignet Trouvou. The tenement authorized so far the restorer's house Jean Louis Manoa and the Jules Ferry garage, on the quay side; a workshop and a house, rue Jules Ferry; and finally another town house, rue Vignet Trouvé.
In total, 1,000 m2 of buildings were razed to make way for a signed real estate residence called "Esprit Fontaines". Behind this commercial sign in the form of SCCV, there are two: a known SAS Horizon Engineering Management, established in Voisins-le-Bretonneux in the Yvelines (78) and L&G Groupe whose managers are the companies Césaire and Bess.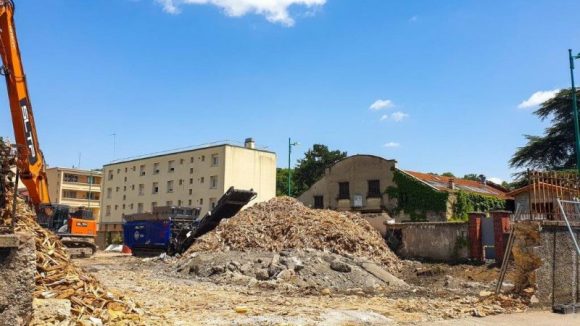 Unknown in the Lyon real estate microcosm, the developer L&G is established in Rillieux La Pape and announces on societe.com a workforce of 1 to 2 employees! But that will not prevent him from constructing 3 buildings of about fifteen meters in height, ie 50 dwellings ranging from T2 to T5, some of which will have a large terrace with a view of the Saône.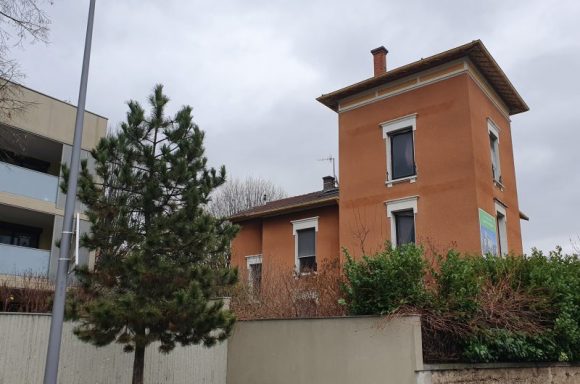 Among the three houses that have disappeared, the most emblematic is that of the restaurateur Jean-Louis Manoa and his wife Pascalthat we presented to you in our magazine The Lyonnais in 2006. Built at the beginning of the 20th century, it serves as a home-workshop for a jeweler, which explains why it has armored doors and windows. The couple will have a rooftop apartment in the new residence.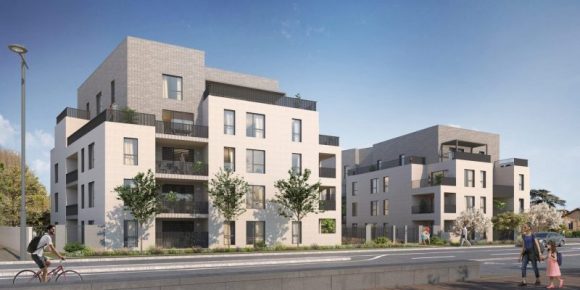 On his Facebook page, the photographer Jean-Luc Mege who had carried out the report for our magazine expresses his disgust: "What infinite sadness to see one of the most emblematic houses of Fontaine S/Saône live its last hours before the murderous blows of the bulldozers…
Big pinch in the heart while passing this morning; I had noticed that a whole corner of this district overlooking the quays had been demolished in a few hours… but, on the way, I thought again of this beautiful 1920-1930 residence – which was that of Jean-Louis and Pascale Manoa – telling myself that she would probably be spared… I thought about it throughout my morning photo session… Alas when I came back around 1pm, I had to face a sad fact; she was in turn a victim of the promoters… how sad!
Comment is it possible!? For me, it was forever part of the heritage of Fontaine s/Saône…
So quickly, turn around… a few photos taken on the fly… his last moments… 😱😭 This house made me dream for a long time; not only did I know her but I was far from the only one! And it was the symbol of many beautiful parties, evenings and meals of anthology, we knew how to receive at the Manoa (photo below)…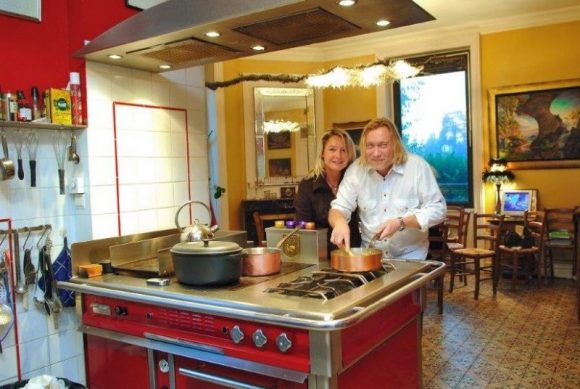 Its magnificent Belle Époque house interior decorated with great taste… (which for me means a lot of works of art and a very personal touch from the hostess). We realized there a few years ago with Mark and Francoise Petit to pay The Lyonnais an anthology report that I was looking for as soon as I could… Replacing a historic house with modern rabbit hutches, I don't think I'll ever get used to it… 😭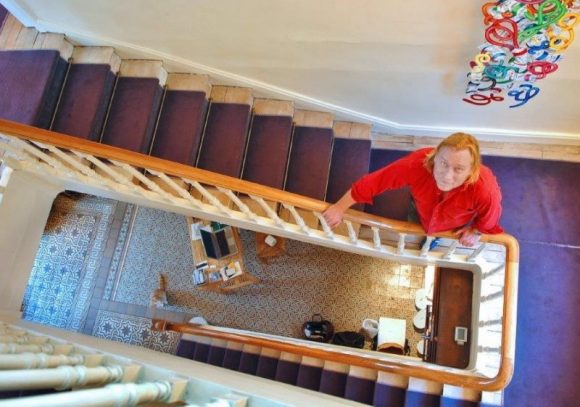 Ps. To Jean-Louis and Pascale, thank you for all the beautiful and generous moments you offered to and how you found a new nest that will inspire you even more. .. 🙏😉"