THIS HAPPENED AT THE MATCH – VLV LIVE TRANSMISSION WITH TEXT
---
TAMÁS MÄRCZ for Hungarian journalists:
– We would like a match evaluation! It looked pretty good until 6:3…
– Until 6:3, I saw that we were able to make a break there, which was why the Americans had to, and it was not their feat, but our stupidity that they could not score goals at all and come back into the match. I'm angry that we gave away the chance there, because I think that if we had continued that momentum, we wouldn't have won and we shouldn't have counted on the last man advantage, but we would have won with goals. But then, partly tactical things are not set, partly not keeping certain situations, indiscipline – these influenced this meeting, structurally they made a big difference in the team, and there was a lot left.
This was another kick in the stomach, last time it was a punch in the stomach, now it's a kick in the stomach, I think.
– There is one more match for the "very grateful" seventh place, you have to pull yourself together somehow. How is that possible?
– We partially regrouped on the 5th-8th. for a place match. There was, I think, motivation, it was a matter of honor to get the fifth place, now we have to drive for an honorable victory to at least end the tournament with that. It won't be easy, because I saw that Montenegro also built itself up a little bit in the last matches, at least they did, but not so much. So we will have to work for the next forty-eight hours to somehow find ourselves.
– Mentally, how much does it matter that, say, we have this seventh place, I mean because of the European Championship, which is here in two months around our necks.

"There can be no other goal now than to be seventh." It counts. It always matters. past, it was also to win here today and it will matter that we finish seventh and say goodbye like that.
And what I didn't say, but I wanted to say at the beginning, is that I would like to thank the many people, maybe I should have started with this, who came out and supported us, despite the fact that we are not playing for the top four, but for 5th-8th. All my appreciation and thanks to them for not leaving the team here even at such a difficult moment.
(Recorded by: Zsigmond Orsi)
---
DÉNES VARGA for vlv:
– I asked the team before the game to come out of the water as if we had done everything. Now, if we beat the USA like this, we will beat them. Take them home. Of course, it's not good to lose, it's never good to lose, not at home. This will be the guiding thread in the next match as well.
"Do you see what happened to you?" Things did not go as usual.
– Well no. Probably, like in Space Jam, they took the shooting talent out of my hands, gathered it into a ball, and now somewhere in a parallel universe of cartoon characters I'm using it.
KRISZTIÁN MANHERCZ to Hungarian journalists: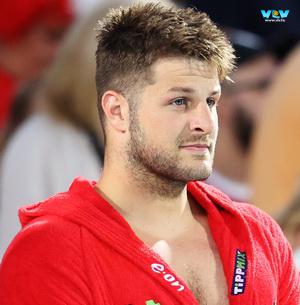 – Hello Mano! Do we all regret how you lived? I'd like a little summary.
– I think like all water polo lovers. It's hard to say, after the defeat suffered by the USA in the 5th-8th round, after which the 7th-8th. we will play for place…
A disappointed Hungarian team played, I think it was visible in every moment of our game. It's hard to say, we actually pulled ourselves even lower now.
"Did you stay in the Italian match?"
– Yes, that game stayed with us, I think it's unnecessary to think about whether it stayed with us or not, 7-8 in the domestic World Cup. we are playing for place, I think…, I don't need to say anything else.
---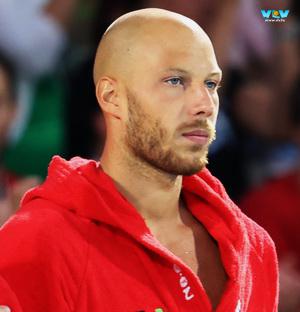 GERGŐ ZALÁNKI to Hungarian journalists:
"How do I feel?" Grass. A bit of a pity, perhaps, that we could get to such a depth. I'm not degrading the American team with this, but… the image of the game itself…
I don't even want to go into it now, pick dice, those who understand it will surely see it, those who don't understand it, we will get the comments from them too… But we absolutely deserve it, and really, if someone says something bad about us, everyone can take it a little bit on themselves and everyone can think about it. It might help a little.
– Thank you very much.
---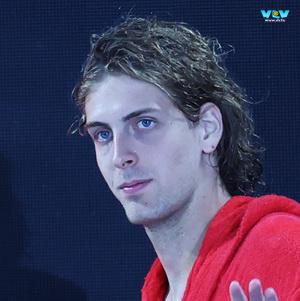 VOGEL SOMA to VLV:
"I think it was the most difficult match of my life."
I'll tell you honestly, I'm ashamed because so many people came out to support us and we gave a terrible performance, I did, including me. Thank you for having so many people out. That's it.
– Thank you very much.
---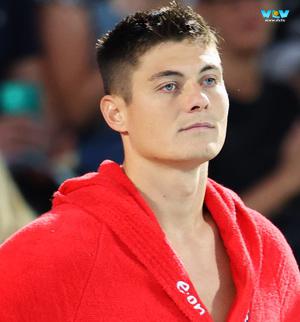 ZOLTÁN POHL to vlv:
– It was a very hard, fluctuating match, you went away with three, they came back. How did you survive?
"I'm very disappointed, I'm ashamed."
We messed it up, we really went with three, and we should keep the result from there. We really messed it up. I'm sorry.
– Thank You!
---
– GERGELY BURIÁN to Hungarian journalists: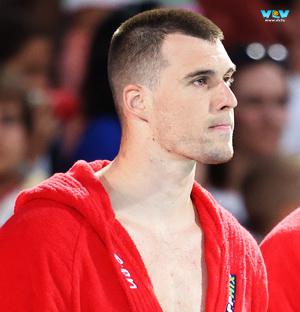 – Geri, please tell me about how difficult it was to get up after the quarter-final defeat against the Italians?
– I don't really know what to say now, obviously we didn't want to play for seventh place before the World Cup. A lot of things are swirling inside me right now, this is not how I planned the first World Cup, that we are playing for seventh place.
Against the Italians, we didn't play well in the second and fourth quarters, we were blocked in the front and back, and it was much more difficult for us to get into this game than the Americans, but that's no excuse.
"And what was missing today?" There were several opportunities to leave with at least three repeatedly, but it didn't work. Maybe you would have broken them then?
– Again, we did not have a precise enough man advantage, despite the fact that the USA now had more advantages than us. But again there were stupid shots, and one or two stupid goals at the back.
It's hard to say, I'm very sorry that we lost in our last two games. Today was also a full house, despite the fact that we did not play in the semi-finals, and we are very grateful to the audience for that. We will try to pull ourselves together in the last game to end the World Cup with a win.
– So be it!
---
ÁDÁM THE GREAT for Hungarian journalists for journalists: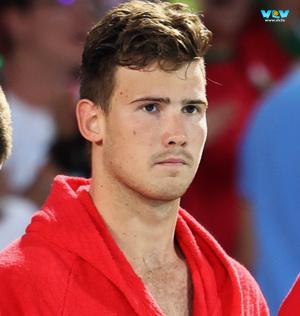 "How much do you remember your defeat against the Italians?" Elf said that now you may have pulled yourself even deeper. Do you agree with this?
– Yes, absolutely, because we really wanted to win, but I feel that we were not able to warm up for this match.
– At times like this, the fact that you played well and scored four goals is not much of a consolation, I think.
"Well, not really, because winning matters, it's a team game." Obviously, I'm happy that I gave a good performance, but it's just that it's worth nothing.
– After two such matches, there will be a third, against Montenegro…
"Yes, we must win at any cost." For our own honor and the audience. You have to be thankful that already the 5-8. we are playing for place, yet six thousand people came out.
"Thank you, Ádi!"
---
JANSIK SZILÁRD to vlv: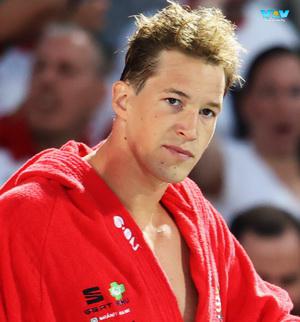 "Sili, I'm sorry, I can see on your face that you too…"
"We're sorry too, of course." It's hard to say exactly when we should have been in the best form, in the second week, on Wednesday and now Friday and then on Sunday, our worst form so far.
Unfortunately, our defense did not succeed, we did not keep our goalkeepers properly. We started very well, then somehow fell apart again, we started well against the Italians, but we fell apart again. I don't know what the reason is. I think we spent a quarter trying to get over ourselves after the defeat in the final, to stand up again, to fight for our honor, for the six thousand people, for each other, for the team. We fought too, I think, but it was still not enough today, I don't know what's wrong. I don't really know what to say right now.
– Thank you very much.
(Recorded by: Zsigmond Orsi)

---
ANGYAL DÁNIE to vlv: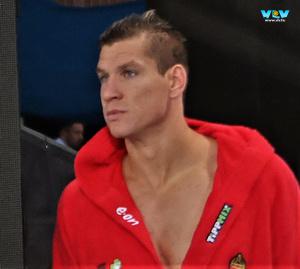 "It's hard to say anything right now." I don't think we played badly, there were definitely mistakes. A five-meter duel can be decided either here or there. Of course, psychologically we are lower, it was visible in the match. I think that we did everything, but we had to hold back, unfortunately this is how it turned out.
"Did you have the Italian match?"
"Of course we have it."
"I mean you couldn't process it mentally?"
– It is very difficult to process this in two days, of course it was absolutely visible in our game, in my opinion.
– Thank you very much.
(Recorded by: Zsigmond Orsi)
To be expected: many vlv photos.
---
Other results of the day:

The editors of vlv support themselves with the help of readers. Please join our supporters. DETAILS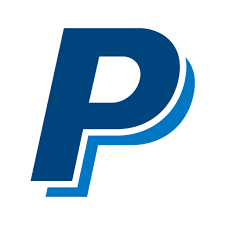 14.30 Montenegro-Serbia 7:10 (2:2, 2:3, 2:3, 1:2) – the 5-8 for a place
G.: Gyurgyics 3, Popadics 2, Mrsics, Perkovics, or Sztrahinja Rasovics, Jaksics 3-3, Lazics, Vico, M. Radulovics, Drasovics
16.00 Italy-Greece 11:10 (4:2, 2:3, 1:1, 4:4) – semi-final
G.: Dolce 3, Di Fulvio, N. Presciutti 2-2, Iocchi Gratta, Cannella, Bruni, Di Somma, respectively. Vlahopoulos 3, Genidunias, Kalogeropoulos, 2-2, Funtulis, Kakaris, Nikolaidis
17.00 Australia-South Africa 9:4 (3:2, 6:0, 4:1, 6:1) – for 11th place
G.: Pavillard 5, Negus, Holden 3-3, Power, Edwads 2-2, Marsden, Ford, McJannett, Poot, or Swanepoel 2, Howard, Tucker
18.30 Japan-Georgia (Georgia) 16:15 (3:6, 7:3, 2:2, 4:4)– for 9th place
G.: Adacsi 5, Inaba-Okawa 3-3, Watanabe, Ogihara, Date, Arai, Arkai or Bitadze, Vapenski 4-4, Susiasvili, Saric 2-2, Adeisvili, Imnaisvili, Baraldi
19.30 Spain-Croatia 10-5 (3:3, 2:0, 2:2, 3:0) – semi-final
G.: Granados 4, Mallarach, Sanahuja 2-2, Munarriz, Bustos or Bukics 2, Zuvela, Basics, Harkov
---
Sunday's program:
13.00 Hungary-Montenegro – for the 7th place
14.30 Greece-Croatia – bronze medal match
17.00 USA-Serbia – for 5th place
20.00 Italy-Spain – final
VLV WEBSITE OF VLV