Maryana POLISCHUK
June 28 20:02
0
Photo: t.me/Tikhanovskaya
The leader of the Belarusian opposition Svetlana Tikhanovskaya wrote a response to Vladimir Zelensky. The former candidate for the presidency of Belarus said that the President of Ukraine may not switch to Russian when addressing Belarusians.
– Dear President Zelensky, you said that the Belarusians are for the Ukrainians, and this is true. We understand each other like never before. And so the next time you address Belarusians, you may not switch from Ukrainian to Russian," Tikhanovskaya said in Belarusian.
Also, Svetlana Tikhanovskaya addressed her message to the government of Ukraine and an early delivery.
– The people of Ukraine and the people of Belarus have interests. And now they are meeting because both of our peoples want to return to world life, get rid of the Russian occupation and finally defeat the dictatorship as a phenomenon. Our people are now waiting for each other, and waiting for politicians to help them with this. Do not separate when it will only help the enemy. Belarusians expect everything possible to help Ukraine. We don't want anything in return, except when paths meet. Respect for the best experience and the best right to be yourself – Belarusians, – she said.
Tikhanovskaya Ukraine stated that without freedom there can be no freedom of Belarus, and without freedom of Belarus there can be no security in Ukraine. According to her, Belarusian mothers call military units and do not demand that their sons be sent to war against Ukrainians.
On June 26, Vladimir Zelensky addressed the citizens of Belarus in a significant evening video message. The President switched from Ukrainian to Russian and said that the authorities are drawing the people of Belarus into the war more actively than it was unexpected and in the spring. He noted that Belarus does not have slaves or cannon fodder and the confidence that a lot depends on ordinary people.
On June 21, Svetlana Tikhanovskaya spoke at the Parliamentary Assembly of the Council of Europe (PACE) in Strasbourg. She said that more than two thousand citizens of Belarus were detained for protesting against the war in Ukraine. In her case, Belarusian partisans lost more than 80 acts of sabotage directed against the Russian army. 1.5 volunteers from Belarus with registration on board the Armed Forces of Ukraine.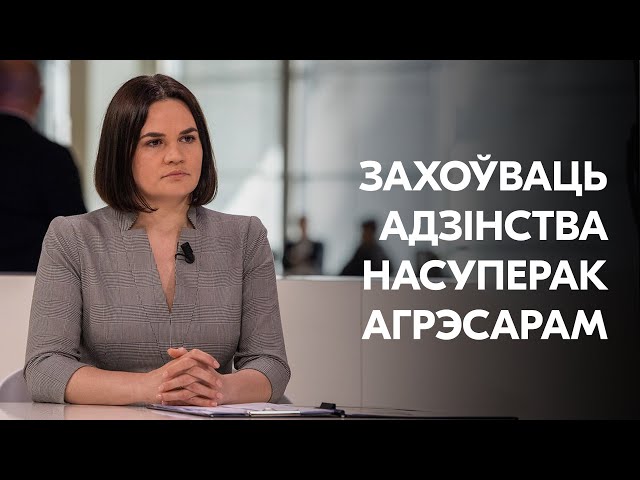 Related news:
Belarus Svetlana Tikhanovskaya
Follow us on social networks