Portugal decided on countries after an international association of Economic and Social Councils, requested by 12 European countries
At the origin of Portugal's decision is the fact that Mikheeva made statements in which, according to the Portuguese CES president, Francisco Assis, "softened the Russian position in relation to Ukraine".
Now 12 European countries have submitted a document requesting the president's mission because she identified with the Russian government's position on the conflict.
Assis, in statements to Renascença, says that at this afternoon's meeting that organization in Athens, Greece, interventions by the Spanish, French and Portuguese ESCs "requesting the president's mission on the basis of arguments".
But the result of the initiative in practical terms was null, because, according to Assis, "most of the countries, there are 78, did not accompany us".
Yet, and while the French are arguing that they are quitting the work, and while the students are arguing that the work is going on, and while they are protesting this attitude, we in Russia towards Ukraine.
The lack of support for this initiative from European countries, according to Francisco Assis, is quite an example of what is happening in other international organizations.
"What I have in several countries of international institutions, there is a great concern of the Western countries in condemned Russia, and there is a relative indifference of other countries of other countries of the world in relation to this matter. And this should be a reason for meditation", he suggests.
This division between the West and the rest of the world was evident according to Assis in the intervention, for example, of the Chinese representative.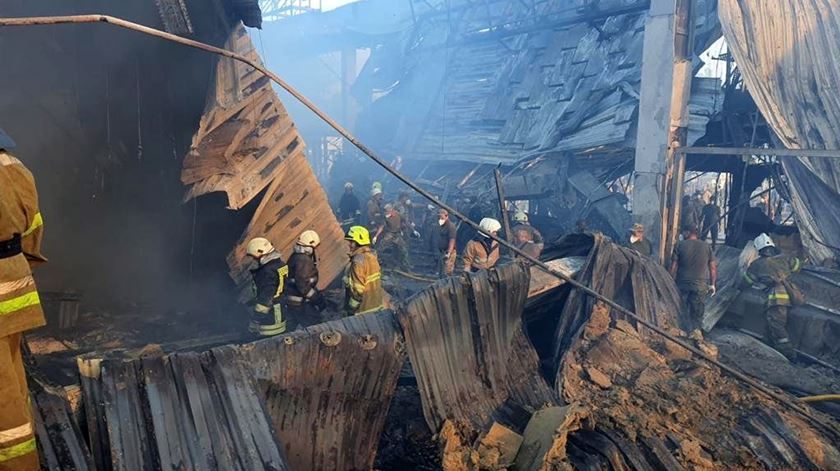 "I entered the controversy with the representative of China who considers that it is two parties that deviate from the dialogue and that are in the same position, and remember that they are just not in the same position. There is an attacker and a victim, the missiles are in Russia and the wounded and the dead are in Ukraine. There are different situations," he concluded.
The International Association of Economic and Social Councils was born in 1999 and has been led by Russia since 2021. It comprises 78 countries, most of them from the European and African continents.