Jan-Erik Smilden

Journalist, historian and author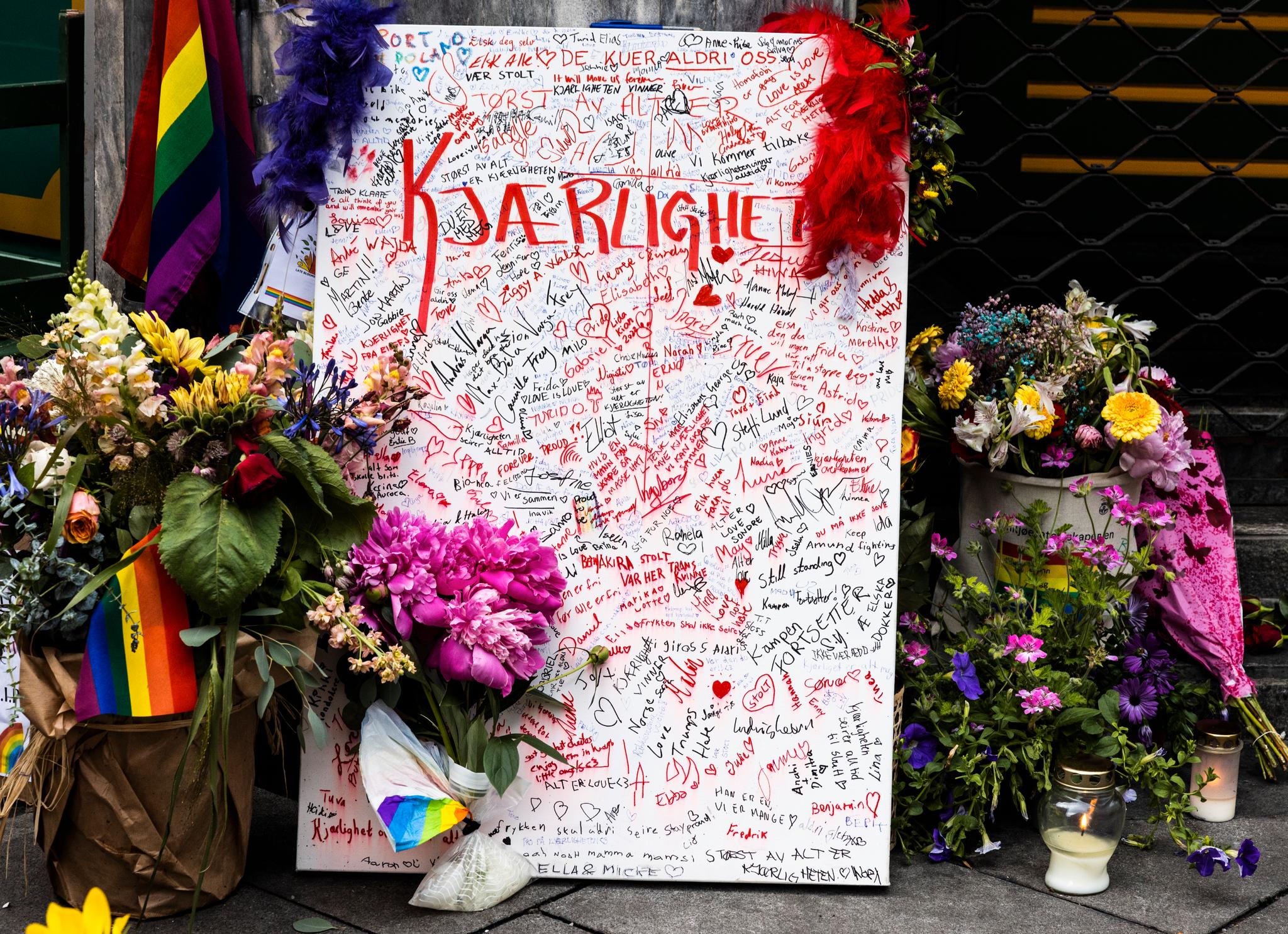 The Taliban, other extremist Islamists and right-wing extremists have at least one thing in common. They are mostly misogynistic and homophobic.
Debate
This is a debate post. Opinions in the text are at the writer's expense.
Newsletter Want tips on this week's best debates?
About 50 years ago, it was legalized in the United States through a ruling in the US Supreme Court, the so-called Roe v. Wade case. On Thursday, the same court repealed this law and now allows individual US states to decide.
50 years ago, the so-called gay law was repealed in Norway. On Saturday night, two people were killed and 21 injured during a Pride celebration in Oslo.
The US Supreme Court ruling is a result of former President Donald Trump's success in securing an ultra-conservative majority through three controversial appointments. The fact that a memorandum considers whether contraception should also be banned makes the matter even worse. But these are people in their full five, even though they have medieval ideas.
It is unknown at this time what he will do after leaving the post. But according to the Police Security Service (PST), he has been part of an extremely Islamist contact network in Norway.
Outer right
It is part of history that several American media outlets state that there are now more liberal abortion laws in Taliban-ruled Afghanistan than in Texas. I Afghanistan Abortion is allowed when there is a danger to the mother's health or that the child will be born with deformities. American voters well out on the right cheers over the Supreme Court's abortion decision.
Groups on the far right in Norway are now spending all their energy on drawing the Islam card after the Pride killings. Just go to social media to see how Muslims in general are collectively blamed for what happened in Oslo. They are a foreign element in Norway, it is claimed as usual.
At least two cases in common
When it comes to Matapour's mental health, psychiatrists will probably have to comment on the case first. In the meantime, it is interesting to note that both the Taliban, other extremist Islamists and extremists on the right have at least one thing in common.
They are mostly misogynistic and homophobic. Islamists hate Christians. The far right, which not least in the United States uses God and Jesus for all they are worth, hates Muslims.
I recently wrote on Facebook that some people on the far right now have a problem as they are both Islamophobes and homophobes. One of my friends also thought I should have written that conservative Muslims and Islamists would have had a similar problem if a right-wing extremist had committed terrorism against gays. He is right, everything is "the same wool".
Save ran backwards
In 2022, it will also be around 50 years since the women's struggle was seriously put on the agenda in the West. Today, it is not just the US conservatives who are taking a big leap backwards when it comes to women's rights. This is seen not least in EU countries such as Hungary and Poland and in authoritarian countries such as Russia.
Two key words are abortion bans and violence against women in the home. Even the Spanish far-right party Vox has signed up: If they come to power, it will no longer be punishable to beat up the wife.
Threat to democracy, equality, homosexuality
Liberal democracy is threatened from many sides. The threat comes from both Muslim and Christian extremists, from ultra-right groups and from ultra-extremists on the far left.
The events of the last few days in the USA and Norway show that these groups are far closer to each other than one usually thinks dangerously. They are a threat to democracy, to equality and to homosexuals. This is a mix of hatred and phobias.
---