Hourly queues for check-in and security checks are already a reality at many European airports. Prague Airport is still holding on, but the numbers are against it. The lack of airport and airline staff is to blame, combined with the possibility to travel without coronavirus restrictions for the first time in two and a half years.
The airlines have spent the last two years downgrading and convincing passengers that air transport is completely safe even during a pandemic. They probably had no idea how unprepared they would be for the day when interest in air travel would really return.
As countries reopen their borders and abandon covid restrictions, interest in travel has returned with unexpected vigor. This revealed an unprecedented shortage of workers in the sector. The main culprit is the pandemic redundancies of thousands of workers, from pilots to on-board and ground staff. more of them are not in the mood to return. "In the meantime, these people have found work in another field. They often found out that they do more in their new job and their work is less stressful, "says Miroslav Polach from Zaletsi.cz.
They are not people
"All airports and airlines are currently short of staff," he told Bloomberg Geoff Culbert, CEO of Sydney Airport, where almost half of the 33,000 employees lost their jobs during the covid. "We're not as attractive a place to work as we used to be," admits Culbert.
[[Twitter status: https://twitter.com/luxury/status/1537786215142932482]]
Report from post-Eid London: People are missing everywhere. In transport, shops and museums
Opinions
After almost two years, you can finally get to London without any restrictions, and the Czechs can, as before the pandemic, go shopping on Oxford Street or visit the British Museum. However, post-pandemic London has several problems. Overpriced hotels in the center begin and the lack of Uber drivers ends. Did you know that just one "shop assistant" is enough for the whole medium-sized Marks & Spencer?
Read the article

The worst situation has been at Amsterdam Airport for a long time, where several-hour queues starting long before entering the terminal building appeared in early spring. "KLM is trying to help as much as it can – for example, by limiting ticket sales on the most exposed dates or canceling flights at the last minute, whenever the airport gets into trouble," says Polach. Passengers will certainly not enjoy these practices and the airline has to pay them bold compensation.
Charles De Gaulle Airport in Paris and London Heathrow are also facing serious problems. The latter last week forced airlines to cancel 15 percent of the years, as a shortage of staff was compounded by a total failure of baggage sorting software. Some airports, such as Amsterdam and London's Gatwick, have already limited passenger numbers during the summer months to handle check-in on time.
Record season
Prague Airport seems unprepared for the sharp start of the summer season, which will arrive this week with the beginning of the summer holidays. It has fewer employees than three years ago, while travel agents expect a record number of passengers.
Even in 2019, Prague Airport had about 2.8 thousand employees, today it is 600 fewer employees. At the same time, travel agencies expect an even greater influx of holidaymakers this year than three years ago. "We record record sales, which are currently higher at Čedok than before the pandemic. Sales for May are up to six times higher than in 2019, with the start of the main summer season and holidays, demand is even higher, "says Kateřina Pavlíková, spokesperson for Čedok.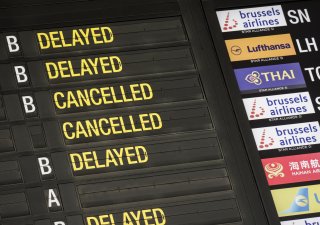 Chaos at airports. Lufthansa cancels thousands of flights due to lack of staff, other airlines due to strikes
Money
Instead of the expected summer recovery, air transport in Europe is facing further difficulties – staff shortages and growing pressure from its employees to threaten strikes. The result is thousands of canceled flights, several hours of delays and endless queues, Bloomberg.
Read the article

Prague is currently trying to hire at least 200 employees to better cope with the summer onslaught. "Prague Airport launched a recruitment campaign in January, which covers the largest volume related to the safety of workers as well as other professions," said Airport, which recently sent departure instructions to passengers and now appeals to arrive at the airport at least 2.5 hours before departure in the case of short flights and 3 hours in the case of intercontinental flights.
Despite current record interest, the outlook for the aviation industry is still uncertain. Airlines and airports have no idea what the demand for travel will be from the autumn season onwards. It could be even more suffocated by renewed anti-antidote measures, for example in the event of a new coronavirus mutation.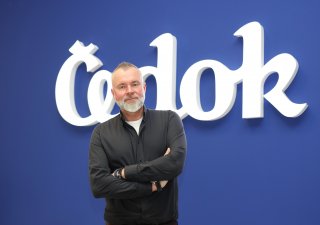 Čedok director Zeman: War is not war, Czechs want to travel. We will not increase the price of tours this year
Head
Czechs now travel much more than before the pandemic, and the desire to travel abroad does not diminish the current events in Ukraine and its effects on the domestic economy. In addition, Covid's savings are spent by domestic travelers on much more expensive trips. "According to pre-sales, we can see that spending is up to a quarter higher than before. Czechs choose better and more expensive hotels, "adds Stanislav Zeman, Čedok's director.
Read the article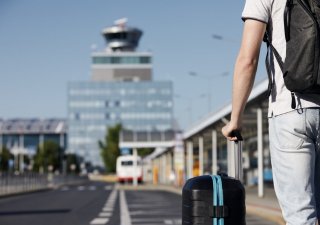 Čedok starts selling tours directly at the airport
News from companies
The unpredictable coronavirus pandemic and the constantly changing conditions for travelers have forced Czechs to buy tours at the last minute. And Čedok has taken last minute travel shopping one level further. Travelers can now buy at the airport – with the certainty that they will actually leave for the holidays in a few hours.
Read the article