Cologne's managing director Christian Keller (43) did not have the 1. FC Köln cup draw on his screen! It's against his old employer of all people.
Cologne – Cologne's managing director Christian Keller (43) had the cup draw of the 1. FC Cologne not on screen! When his ex-club Jahn Regensburg was drawn, he suddenly received countless messages.
"I was in the office until 7 p.m. on the Sunday in question. Then I drove, my cell phone was in the center console. At a traffic light I suddenly saw that it was still flashing," said the new managing director of 1. FC Köln now.
He revealed: "Even if it doesn't speak for me, I didn't know it was the cup draw."
He said about the draw: "I had 50 messages in one minute, 40 of them from Regensburg. I knew then: shit, that's not the best lot. Basically, I want Regensburg to go far because I am and will remain a fan. But in that case, Regensburg unfortunately has to be eliminated in the first round."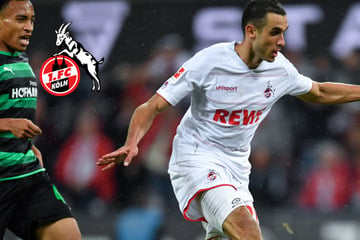 1. FC Cologne
Surprise in the Causa Skhiri? 1. FC Köln could benefit from the Winter World Cup in Qatar
Immediately after the draw, Keller had said about the draw: "There are basically easier cup tasks than playing in the first round with second division teams. The fact that it will then be SSV Jahn is one of those stories that only football writes."
Before moving to 1. FC Köln in April 2022, Keller was managing director in Regensburg for eight years.