In 2024 the Laver Cup will take place in Germany for the first time. The team competition is to be held in Berlin from September 20th to 22nd.
by SID/red
last edited: 06/22/2022, 12:28 p.m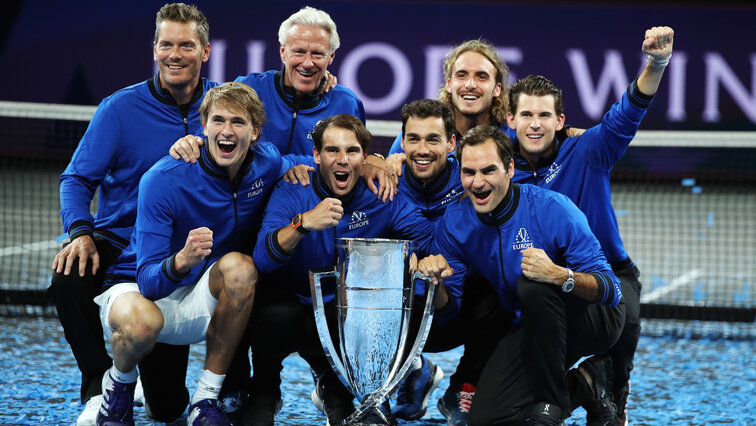 Berlin 2024 is the seventh edition of the tennis pros' show tournament organized by Roger Federer. The comparison between Team Europe and the rest of the world is scheduled to take place from September 20th to 22nd at the Mercedes-Benz Arena. This year the event will be held in London (September 23-25), in 2023 it will be in Vancouver.
The invitation tournament has now found its fixed date in the tennis calendar. However, world ranking points are not awarded. In the previous four matches in Prague, Chicago, Geneva and Boston, team Europe of captain Björn Borg always won against the selection of John McEnroe.
Alexander Zverev regular player in Team Europe
The German number one Alexander Zverev has always been there. However, it is not yet clear whether the native of Hamburg is an option for team boss Borg this year. Zverev injured his ankle at the French Open and is currently on sick leave.
"The hosting of this outstanding tennis event in Berlin shows the international appeal of the sports metropolis," Iris Spranger, Senator for the Interior, Digitization and Sport, is quoted as saying in the press release on Wednesday: "Berlin is honored to welcome the Laver Cup 2024."
Don't miss any news!
Activate the notifications:
Zverev Alexander
by SID/red
Wednesday
06/22/2022, 12:40 p.m
last edited: 06/22/2022, 12:28 p.m
Don't miss any news!
Activate the notifications:
Zverev Alexander